Uzbekistan-Hungary International Medical Forum to be held in Budapest
The Uzbek delegation, led by Health Minister Amrillo Inoyatov, traveled to Geneva to attend the 76th session of the World Health Assembly. During their visit, they held a meeting with the Hungarian delegation, headed by Foreign Economic Relations and Foreign Affairs Minister Peter Siyarto.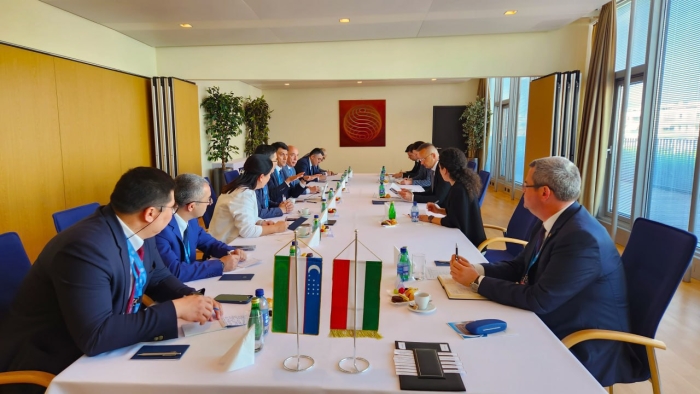 The productive dialogue resulted in several agreements and the presentation of mutually beneficial proposals for the healthcare sectors of both countries. Hungary is known for having the best healthcare system in the European Union, thanks to the accomplishments of Hungarian specialists in treating complex diseases and the presence of modern diagnostic equipment in their clinics.
Both countries emphasized the importance of creating favorable conditions for all individuals to access high-quality medical services and improving the effectiveness of their healthcare systems. They recognized the significant potential for cooperation in various areas, including medical personnel training, exchange of expertise and technologies, and joint development of new pharmaceuticals and medical equipment.
In light of this, discussions were held regarding the establishment of a branch of Debrecen University in Uzbekistan, focusing on the pharmaceutical and medical fields. The production of drugs in Uzbekistan involving Hungarian pharmaceutical companies was also explored. To further enhance collaboration, the parties agreed to organize the Uzbekistan-Hungary Medical Forum in Budapest.