Kyrgyzstan's President Sadyr Japarov addressed the reports by "Ozodlik" about the possible supply of drinking water from China's Kampirobad to Fergana in an interview with the "Kabar" news agency.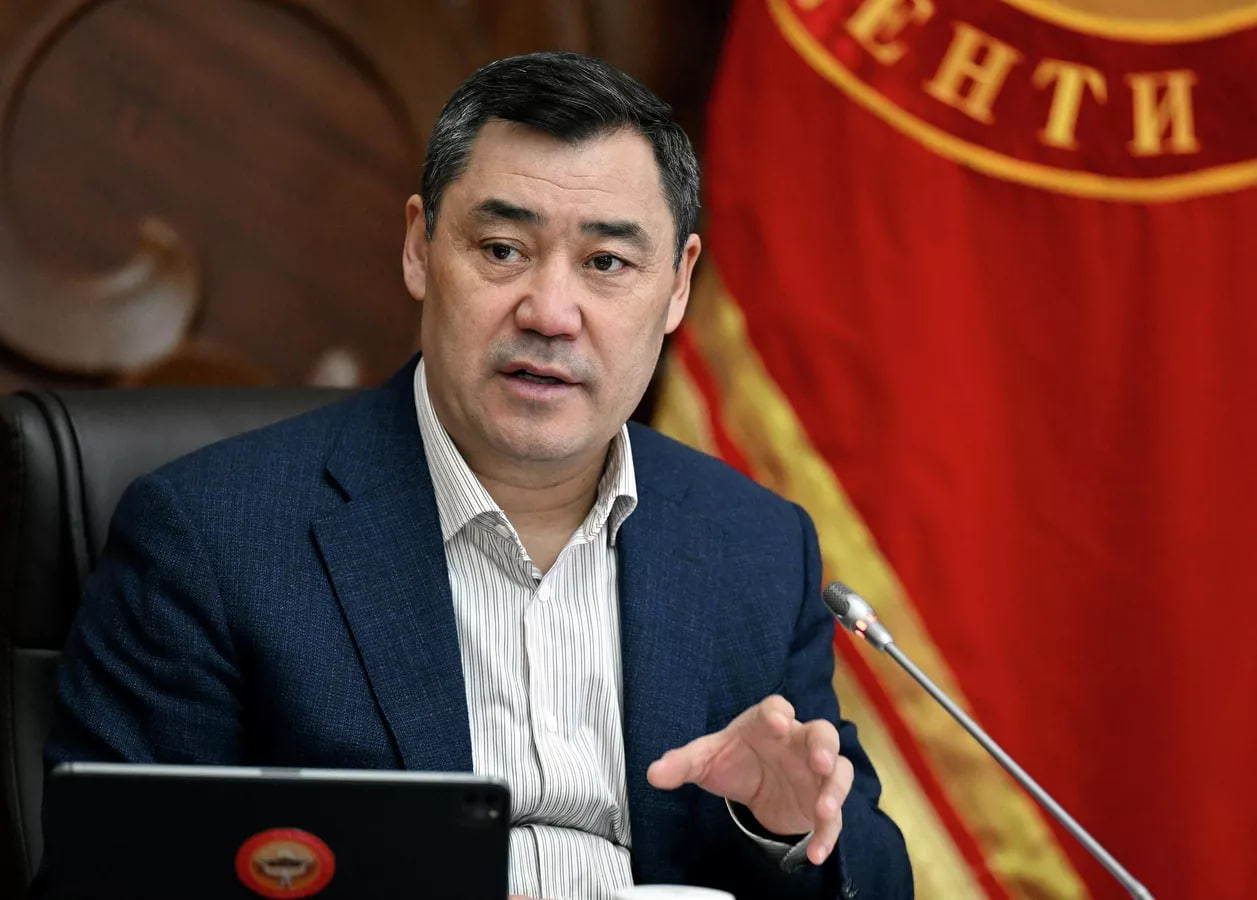 According to Japarov, journalists have been attempting to stir up people by claiming that "Kampirobad used to belong to Kyrgyzstan" or that the Chinese are "dominating Kyrgyzstan."
"They are mistaken. Or maybe someone is giving them strong cues. I don't understand how they benefit from the disputes between Kyrgyzstan and Uzbekistan. Ozodlik's good intentions are clear; they want to ignite discord between Kyrgyz and Uzbek people," he stated.
President Japarov highlighted that Uzbekistan has been fully controlling Kampirobad from the beginning. Last year, during negotiations, it was decided that the resources would be managed on a 50-50 basis. He emphasized that Kyrgyzstan currently uses approximately 10% of the water from Kampirobad, while the remaining 90% has been flowing into Uzbekistan for over a century and will continue to do so.
"Why did we agree to equal management? It's a significant achievement for us. Firstly, we will monitor the water level to ensure it doesn't rise above the 900th mark. Our lands should not be inundated. Secondly, during irrigation, we need to access water from the reservoir for our villages located downstream," explained President Japarov.
He stressed that Kampirobad supplies water to 3,101 households in Kyrgyzstan, while the remaining water goes to Uzbekistan.
"Whether it's through pipelines, canals, or even the air, we will carry out every action based on mutual agreement between the parties. What's important is that we don't fall for provocations from public news outlets like Ozodlik," he concluded.
Follow Daryo's official Instagram and Twitter pages to keep up to date on world news.