Italy plans to allocate more than $2.6bn to Uzbekistan for energy projects, as announced during a business forum held as part of President Shavkat Mirziyoyev's official visit to Italy. The agreements were signed between "Issiklik Elektriya Stations" and the Italian credit agency SACE, according to the press service of "Heat and Power Stations."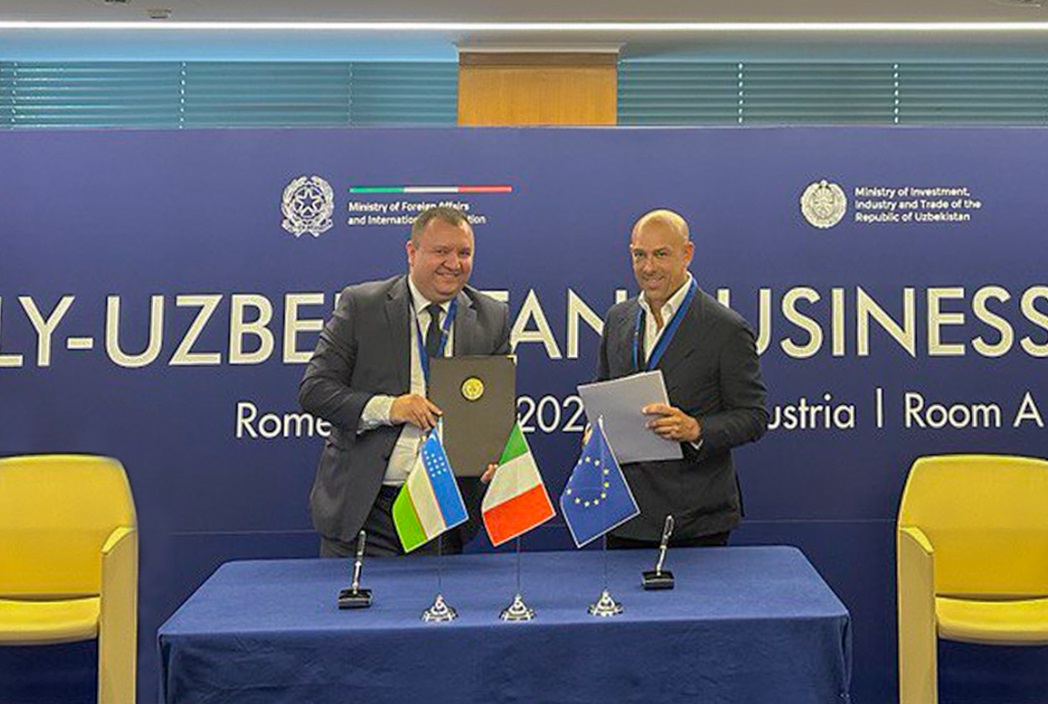 The signed contracts and memorandum involve four major projects with a total value of approximately $2.6bn. These projects include the modernization of the Tashkent Thermal Power Plant (TPP), the construction of gas piston devices and water heating boilers in six districts of the capital, and the establishment of the 4th Heating Center in the Yunusabad district. The initiatives also encompass the construction of 24 gas-piston units with a capacity of 4.3 megawatts each and four water heating boilers with a capacity of 130 megawatts.
The memorandum outlines plans to provide additional heat and electricity to the residents of the capital through the establishment of cogeneration devices in multiple heat centers. The projects will be carried out based on Engineering, Procurement, Construction, and Financing (EPC+F) arrangements, ensuring financial support throughout the construction and commissioning stages. The primary objective of these projects is to provide consumers with stable and high-quality electricity and heat energy.
The modernization of Tashkent IES, in particular, aims to increase the station's capacity to 990 megawatts by efficiently utilizing natural gas in a combined cycle through modern steam-gas devices. By incorporating advanced and highly efficient technologies, the project seeks to enhance electricity and thermal energy production, benefiting industrial enterprises and public services in the Tashkent region. The total cost of the modernization project amounts to approximately $630mn, and it is expected to stimulate further development in the region's social sectors and create new employment opportunities.
These projects align with the decision of the Uzbekistan Cabinet of Ministers, dated January 13, 2023, No. 13, which focuses on improving the activities of centralized heat supply enterprises in the city of Tashkent.
President Shavkat Mirziyoyev's visit to Italy also included talks with Italian Prime Minister Giorgia Meloni at the Chigi Palace in Rome. The two leaders witnessed the exchange of 10 intergovernmental and inter-agency documents aimed at expanding multilateral cooperation. The agreements cover various areas such as mutual promotion and protection of investments, cooperation in legal matters, industrial property, and agriculture.