President Shavkat Mirziyoyev commenced his official visit to Italy with a significant engagement at the office of the United Nations Food and Agriculture Organization (FAO), where he held a meeting with FAO Director General Sui Dunyuy. This encounter marked an important step in strengthening the cooperation between Uzbekistan and this esteemed international institution, with a specific focus on priority areas such as the modernization of the agricultural sector and ensuring food security.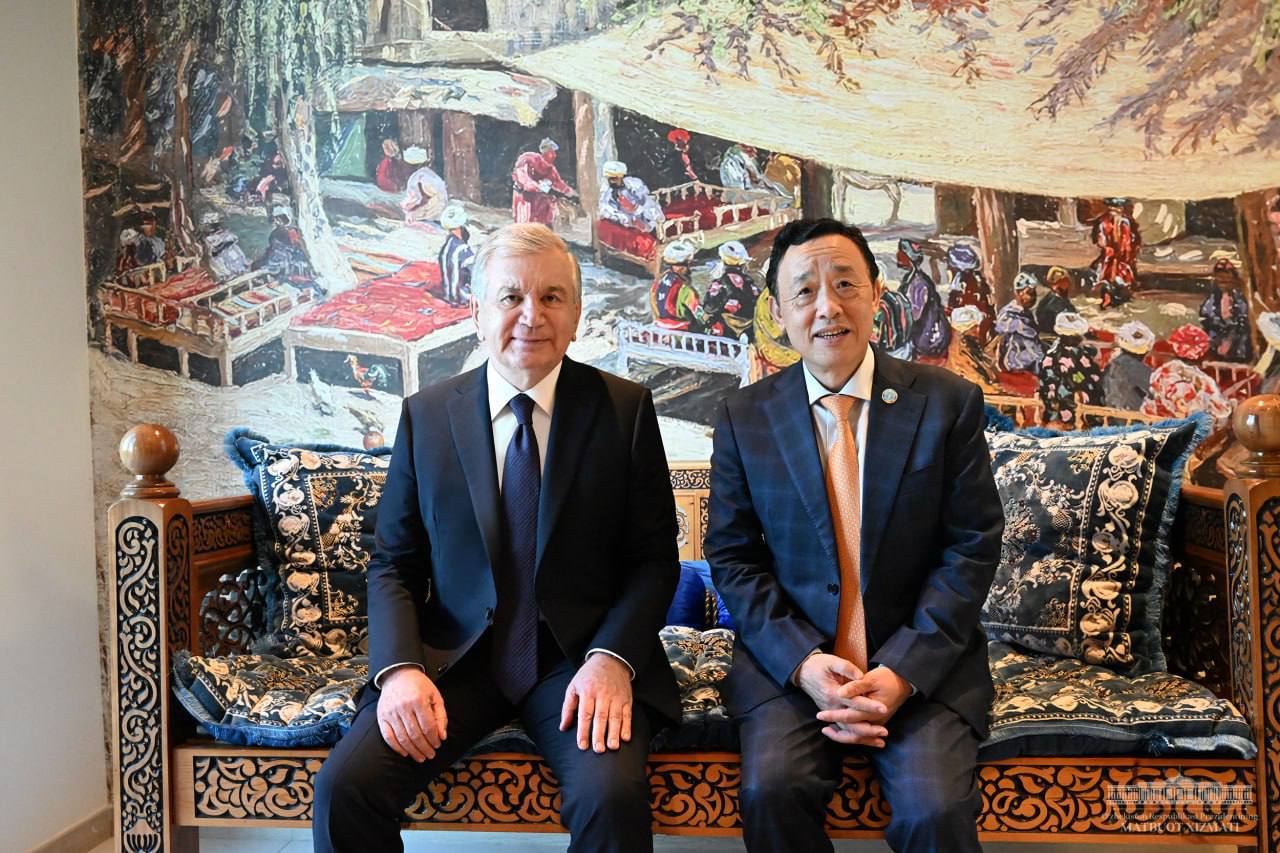 During the meeting, discussions revolved around the development of a comprehensive cooperation program that will extend until 2030. This ambitious program aims to implement specific projects and activities that address crucial issues related to food security, basic scientific research, digitalization of agriculture, and the resolution of environmental challenges, including those faced by the Aral Bay region.
Recognizing the significance of this cooperation program, both President Mirziyoyev and Director General Dunyuy emphasized its priority status in their discussions. The program is expected to serve as a blueprint for collaborative efforts, fostering sustainable development and effective solutions to the pressing challenges in the agricultural and environmental domains.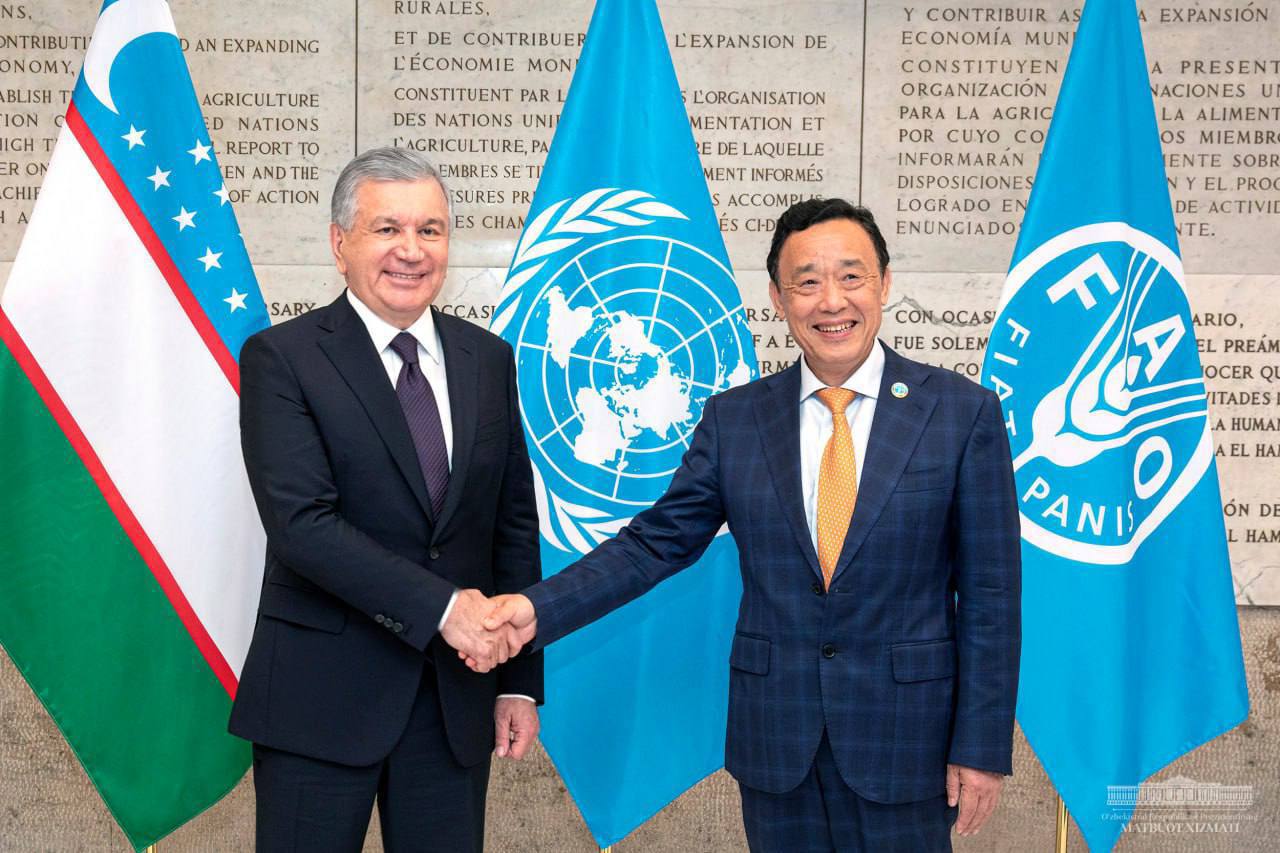 Concluding the meeting, President Mirziyoyev extended his well wishes to Director General Dunyuy for the upcoming election of the FAO head, scheduled to take place in July of this year. This expression of support underscores Uzbekistan's commitment to the FAO and its leadership, as the organization plays a vital role in promoting global food security and sustainable agricultural practices.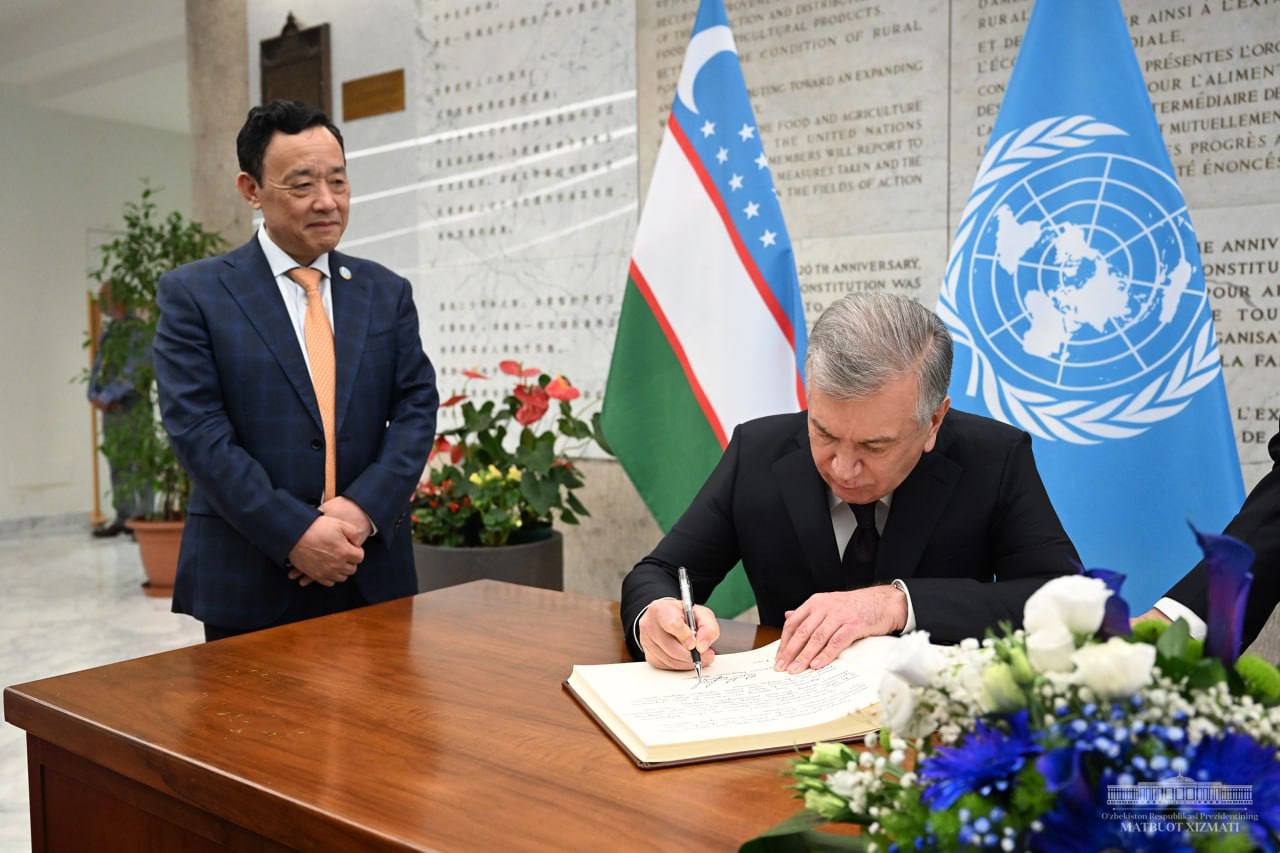 As the first day of his visit drew to a close, President Mirziyoyev departed for Milan, where the next phase of the business program will unfold. The visit to the FAO serves as a testament to Uzbekistan's dedication to international cooperation and its commitment to addressing critical issues related to agriculture, food security, and the environment on a global scale.