Switzerland's once-majestic glaciers are grappling with an unprecedented crisis as they witnessed their second-worst rate of melting in 2023, following the record losses of 2022, as per the Glacier Monitoring Switzerland (GLAMOS). The alarming statistics reveal that these glaciers have lost a staggering 10% of their overall volume in just the last two years, signaling a catastrophic decline.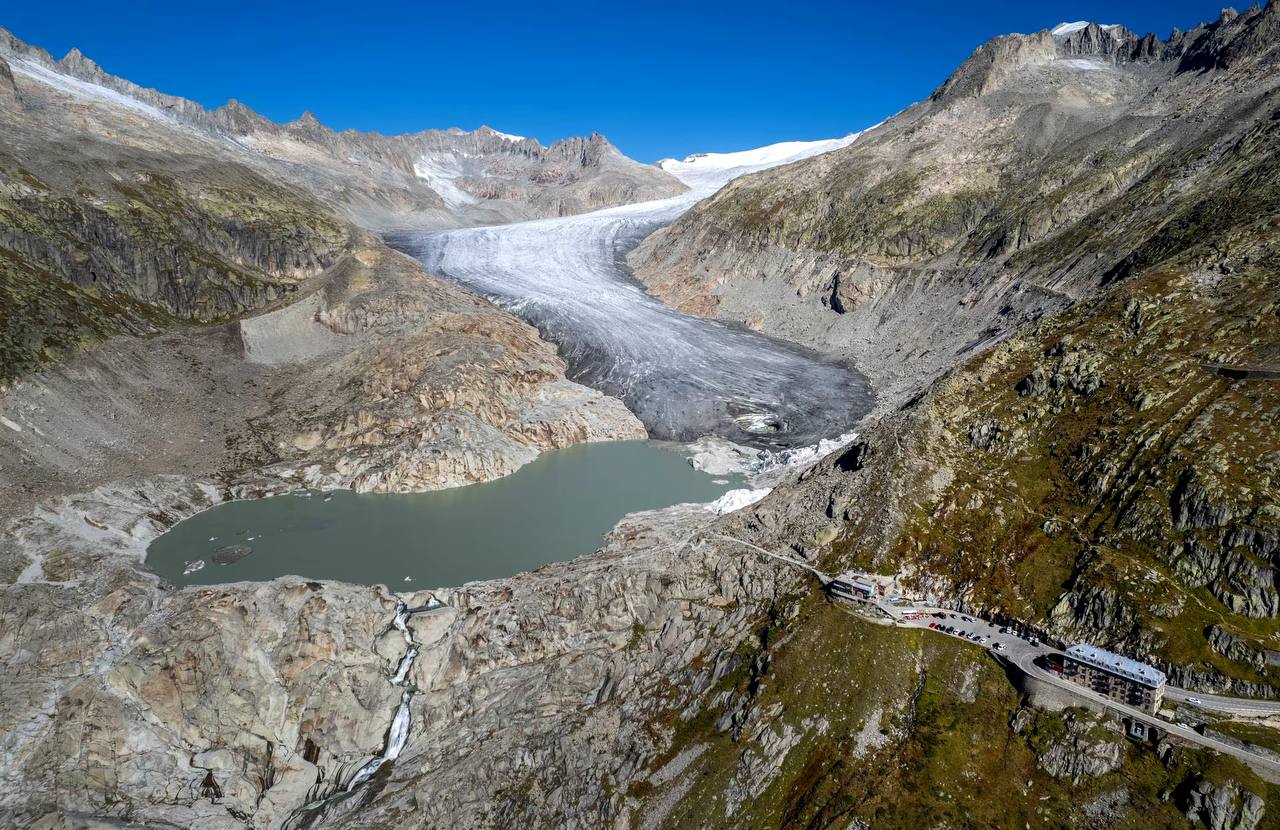 Matthias Huss, the leader of GLAMOS, expressed the gravity of the situation, stating;
"This year was very problematic for glaciers because there was really little snow in winter, and the summer was very warm. The combination of these two factors is the worst that can happen to glaciers."
This double whammy comes amidst Switzerland's third-hottest summer on record, exacerbating the already dire situation. The magnitude of the losses is particularly alarming, as the glaciers lost as much ice in the past two years as they did in the entire three decades leading up to 1990.
More than half of the glaciers in the Alps are located in Switzerland, a nation that is experiencing temperatures rising at approximately twice the global average due to the relentless impacts of climate change.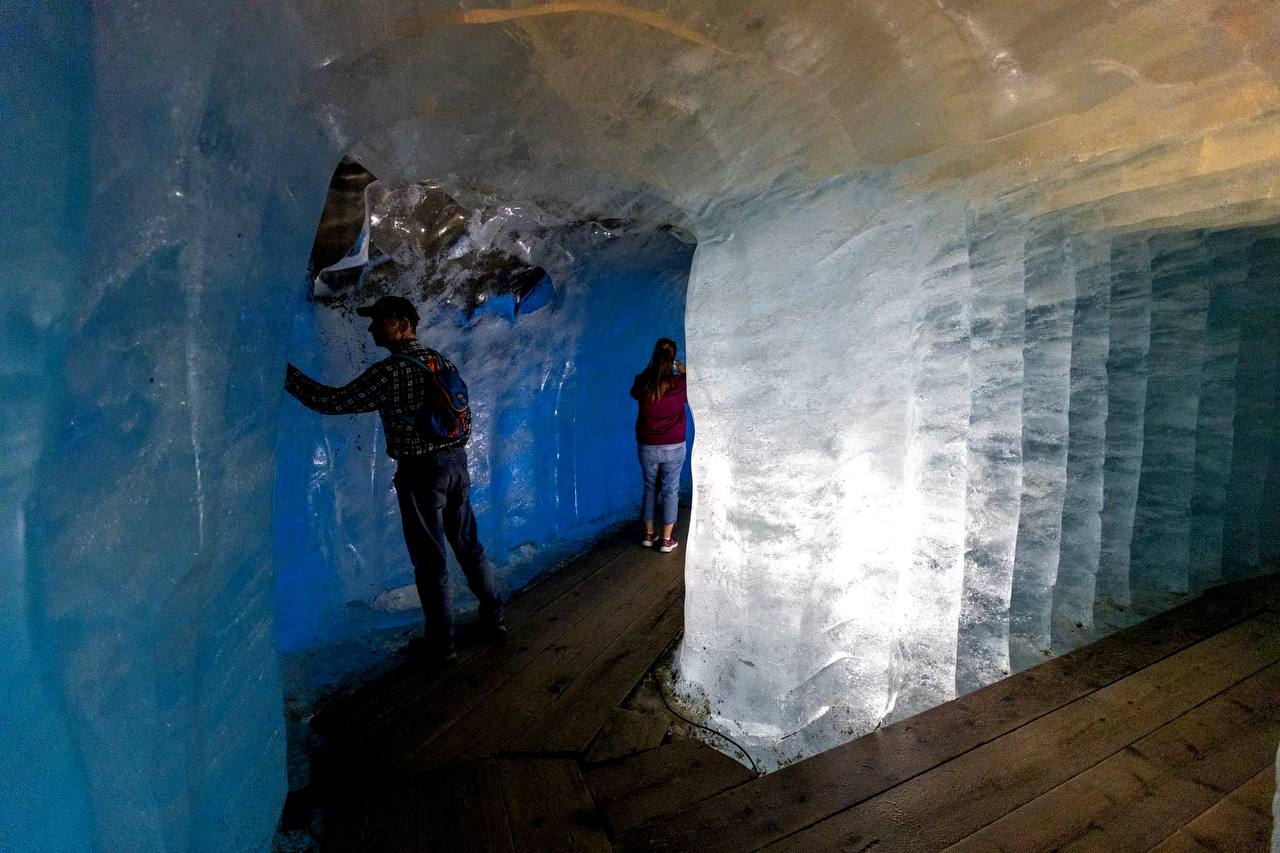 The root causes of this disastrous trend are multifaceted. This year, the glaciers suffered from low winter snowfall, coupled with an early onset and a prolonged duration of the summer melt season. August, typically the peak month for glacial melting, saw the Swiss weather service recording the freezing point of precipitation at an astonishing 5,289 meters (17,350 ft) above sea level, exceeding last year's record of 5,184 meters. This altitude surpassed even the summit of Mont Blanc.
Matthias Huss shared stark visual evidence of this crisis on social media during his data collection expeditions in recent weeks. These photos depict new lakes forming next to glacier tongues, streams of meltwater carving through ice caves, and exposed rock surfaces as the ice thins. In some locations, the receding ice has exposed long-lost human remains.
"We are really losing the small glaciers. The remnant ice is becoming covered by rocks and debris, regions that have been snow and ice-covered over the last decades and centuries are becoming just black slopes that are dangerous because of rockfall," Huss lamented.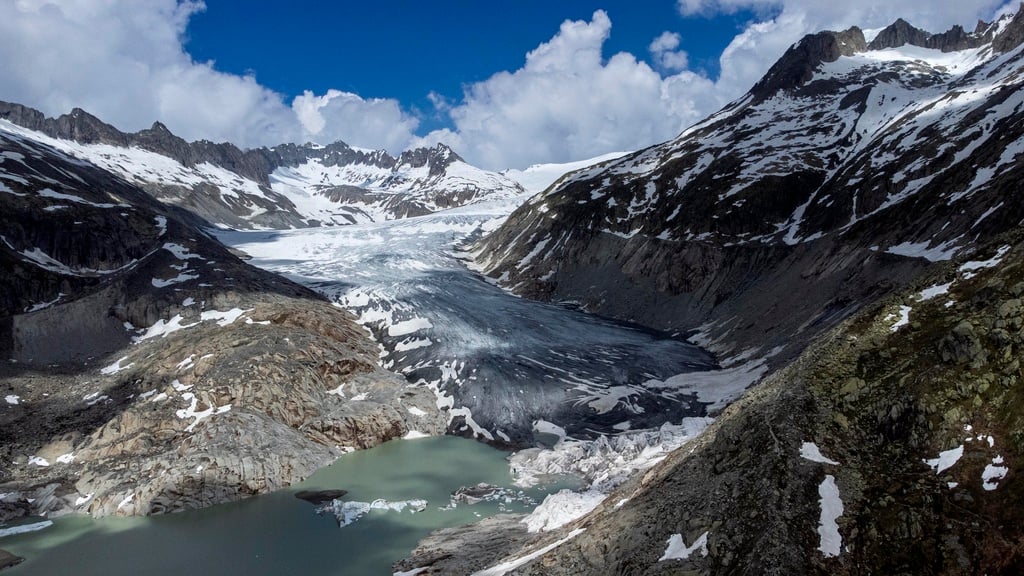 In the face of such dramatic change, GLAMOS has been forced to cease monitoring some glaciers due to their dramatic shrinkage. Huss stated;
"We have closed down one of our monitoring programs on a small glacier in central Switzerland because it just became too dangerous to measure. It became very small and therefore unrepresentative."
Swiss records on glacier monitoring date back to at least 1960, providing vital historical context for these recent catastrophic losses, with records extending as far back as 1914 for some glaciers. These records serve as a stark reminder of the accelerating impacts of climate change on our planet's fragile ecosystems and underscore the urgent need for global action to combat this crisis.
Follow Daryo's official Instagram and Twitter pages to keep current on world news.