Samvel Shahramanyan, the leader of the self-declared Republic of Nagorno-Karabakh, made a significant and unexpected announcement on Thursday, stating that the region would cease to exist as of January 1st. This decision comes after Azerbaijan successfully captured Nagorno-Karabakh, a territory that had been under Armenian control for three decades.
The region has long been a source of conflict between Armenia and Azerbaijan, with both countries claiming it as their own. The recent escalation in hostilities resulted in Azerbaijan retaking control of Nagorno-Karabakh, leading to a mass exodus of the majority ethnic Armenian population. Many fear that this could mark the beginning of ethnic cleansing in the region.
In his announcement, Shahramanyan cited the dissolution of the state as a move to prioritize the physical security and vital interests of the people. He referred to an agreement with Azerbaijan that ensures "free, voluntary, and unhindered travel" for residents.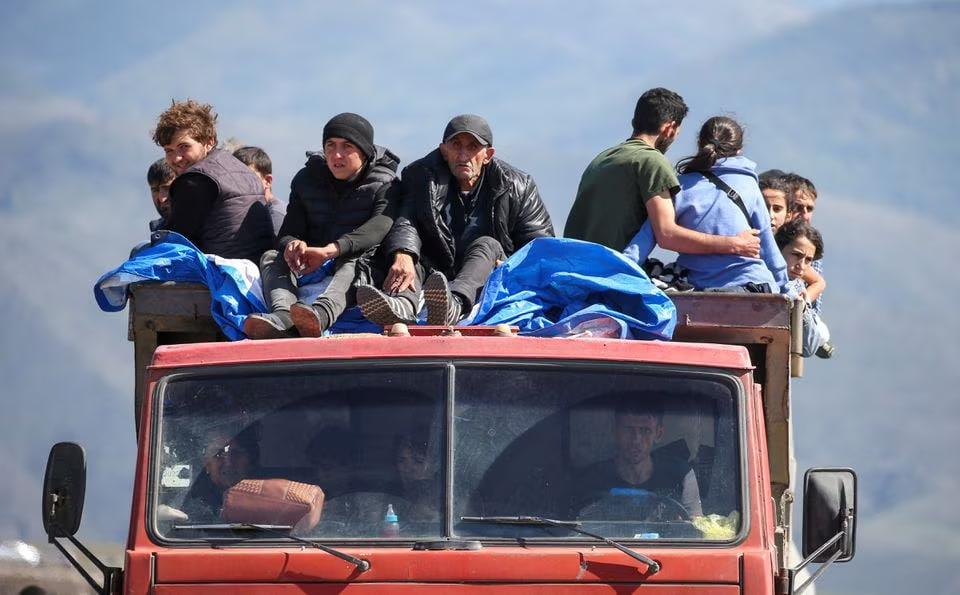 This unexpected development has raised concerns about the future of the ethnic Armenian population in Nagorno-Karabakh. Armenia's Prime Minister Nikol Pashinyan has called for international action to address the situation, emphasizing the need for condemnation to be followed by concrete political and legal decisions.
Western governments have also urged Azerbaijan to allow international observers into Nagorno-Karabakh to monitor the treatment of the local population. However, access has not yet been granted.
In the midst of these developments, a former leader of Nagorno-Karabakh, Ruben Vardanyan, who served from November 2022 until February, has been arrested by Azerbaijani authorities on charges including financing terrorism. This arrest adds another layer of complexity to an already volatile situation.
As Nagorno-Karabakh faces an uncertain future and a growing humanitarian crisis, the international community is closely watching the events unfolding in the region. The fate of the displaced ethnic Armenian population remains a pressing concern, as does the need for diplomatic efforts to address the ongoing conflict.
Follow Daryo's official Instagram and Twitter pages to keep current on world news.