The President of Uzbekistan, Shavkat Mirziyoyev, in a letter to his Turkmen counterpart, Serdar Berdimuhamedow, on the occasion of his birthday, has expressed conviction that the two close countries will be able to continue to consistently and effectively develop strategic partnership relations.
"We know you well as a statesman and politician who has earned the authority and respect of the Turkmen people, a true patriot and a devoted son of his motherland".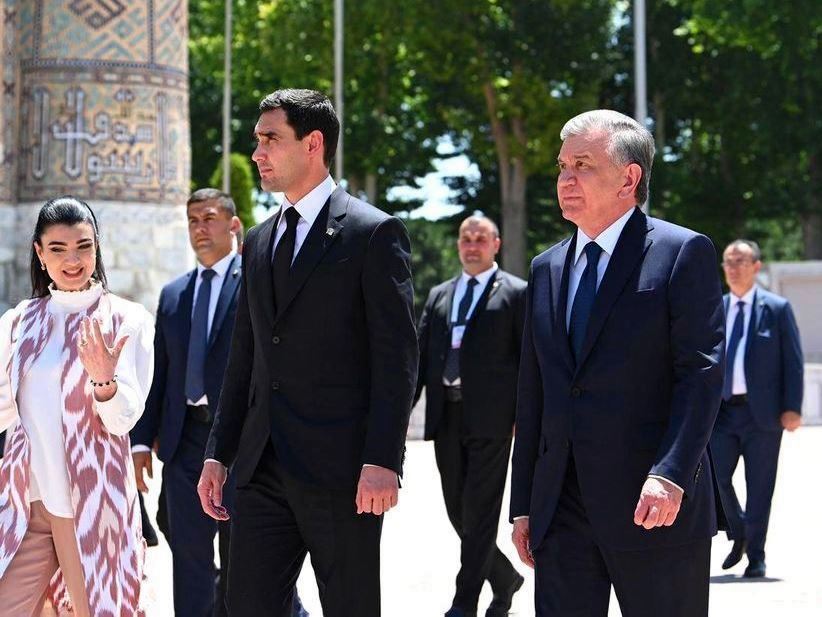 Mirziyoyev noted that in recent years Turkmenistan has continued to implement large-scale reforms and transformations aimed at increasing the welfare of the population, ensuring socio-economic development, the country's prestige in the international arena is growing.
Last year, the trade turnover between the two countries increased by 67% to $902mn, which is five times higher than that of 2017. Turkmenistan and Uzbekistan have plans to enhance cross-border trade.
Uzbekistan serves as both a consumer of Turkmen energy and a crucial transit country. Its territory hosts two primary gas pipelines that allow for the exportation of Turkmenistan's natural gas to China and the CIS.
Eziz Boyarov