In today's digital era, internet access has become a fundamental necessity, and the cost of mobile data plays a pivotal role in determining global connectivity. As we step into 2023, it's crucial to explore the state of mobile data prices worldwide, considering averages, the cheapest and costliest options, and notable trends.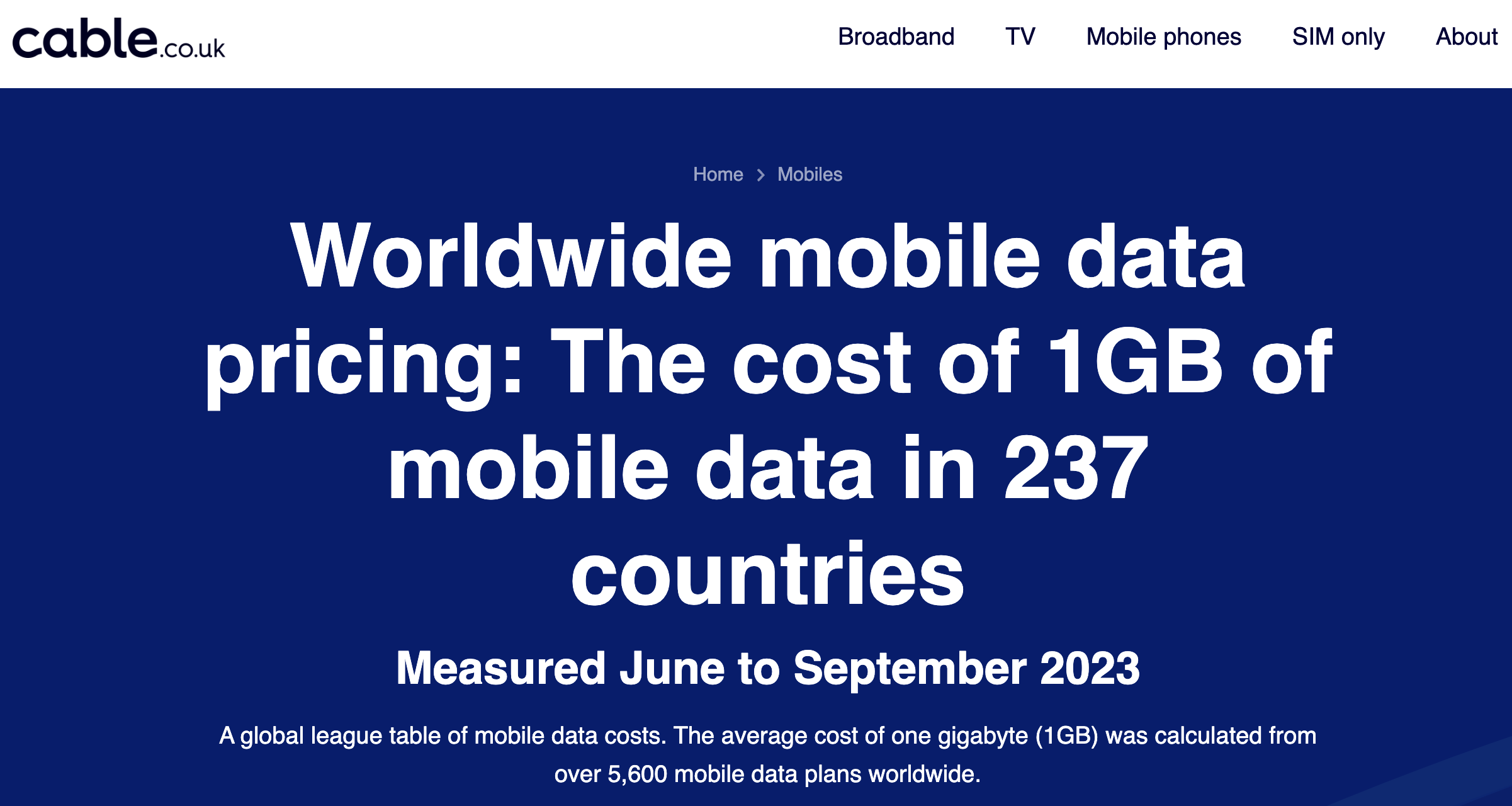 Global Trends in Mobile Data Pricing
Our analysis is based on data from a 2023 study by cable.co.uk covering 237 countries. It takes into account factors such as the average price of 1GB of mobile data in local currency, USD conversion rates, and the range of available 1GB data plans. Additionally, the number of data plans offered in each country and their continental regions were examined as well.
Key Insights

1. Israel Leads in Affordability: Israel shines as the most affordable country, offering 1GB of mobile data for a mere $0.02, attributed to fierce market competition and a wide range of data plans.

2. Italy and Fiji Follow Suit: Italy and Fiji offer reasonable prices at $0.09 per 1GB, with Italy benefiting from EU membership for competitive pricing.

3. Pakistan and India: A Pricing Contrast: Pakistan's 1GB averages at $7.59, while India provides a competitive rate of $0.16, reflecting market dynamics and economic conditions.

4. France and Colombia: Varied Models: France offers an average of $0.20 per 1GB, while Colombia's pricing is considerably higher at $4.06, influenced by economic and infrastructural factors.

5. Haiti Grapples with High Costs: Haiti faces some of the highest mobile data prices, averaging $0.22 per 1GB, primarily due to infrastructure limitations.
Global Trends
1. Regional Variations: Western Europe tends to have pricier data, while Asian countries often provide more affordable options.
2. Competition and Infrastructure: Strong competition among providers and robust telecom infrastructure usually lead to lower prices.
3. Economic Factors: Currency exchange rates and cost of living significantly affect mobile data pricing, with stable economies offering better deals.
Mobile Data Prices in Central Asian Countries
Now, let's turn our attention to the mobile data pricing landscape in Central Asian countries, including Kyrgyzstan, Uzbekistan, Kazakhstan, Turkmenistan, and Tajikistan. These countries, located in Central Asia, offer diverse data packages with varying price points.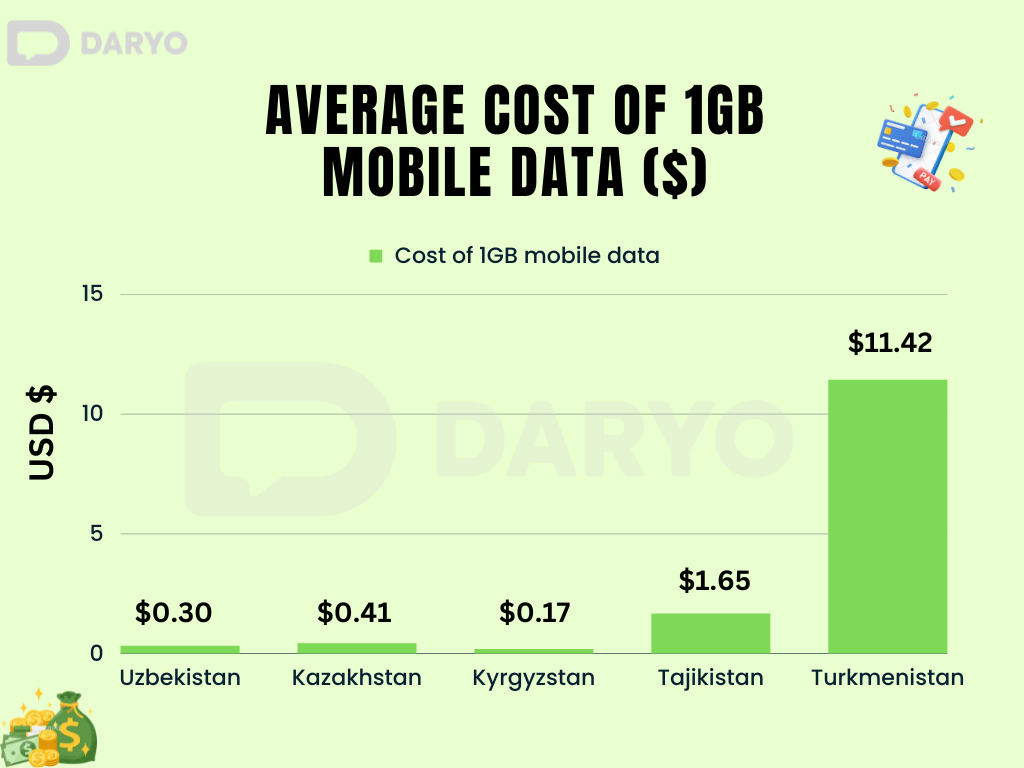 Kyrgyzstan: Competitive Prices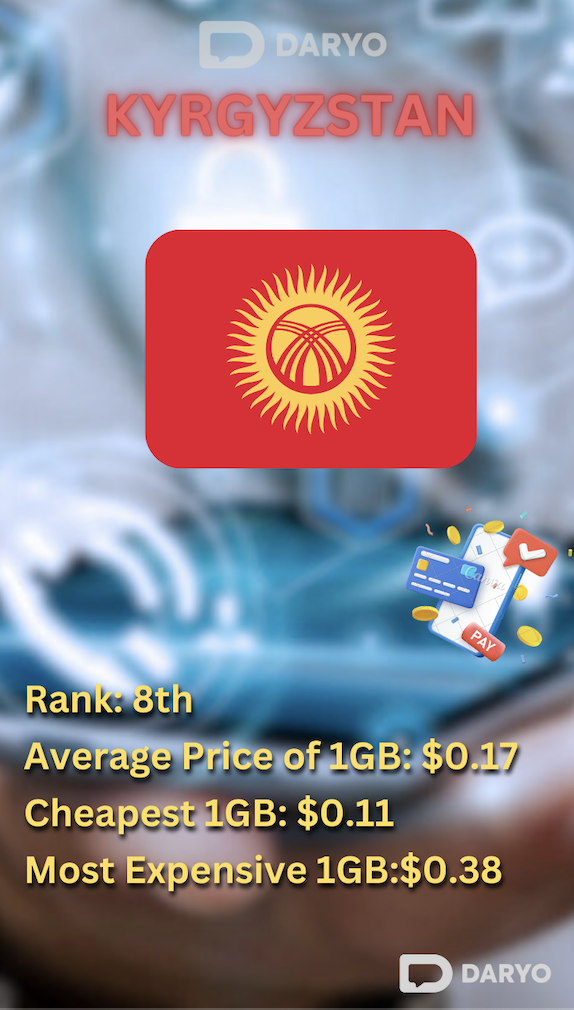 Kyrgyzstan stands out with competitive mobile data prices, offering an average cost of $0.17 per gigabyte. This country provides a variety of data plans to cater to diverse needs.
Uzbekistan: Affordable Access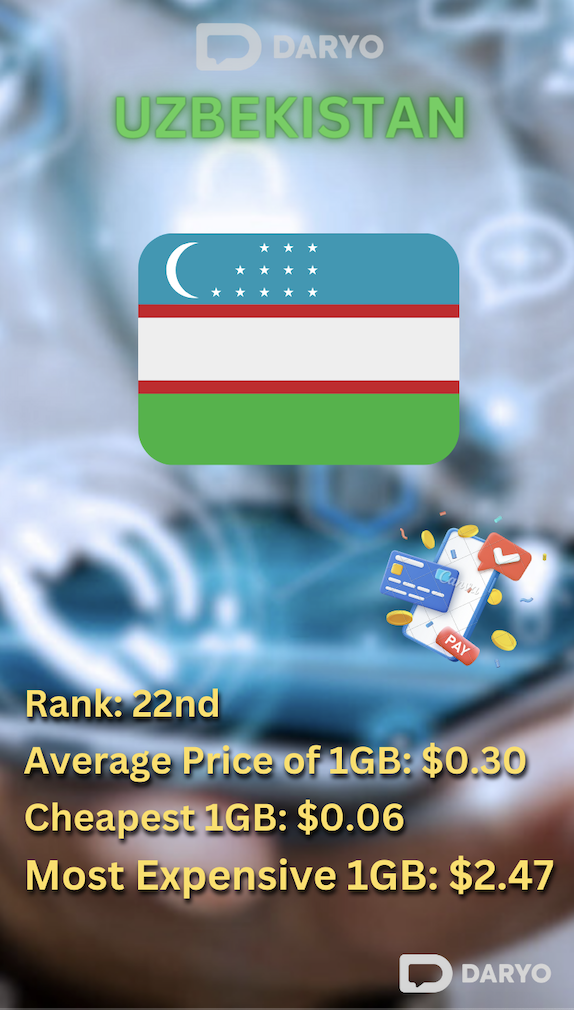 Uzbekistan offers some of the most affordable mobile data in the region, with an average cost of $0.30 per gigabyte. This affordability is supported by a wide array of data plans.
Kazakhstan: Varied Pricing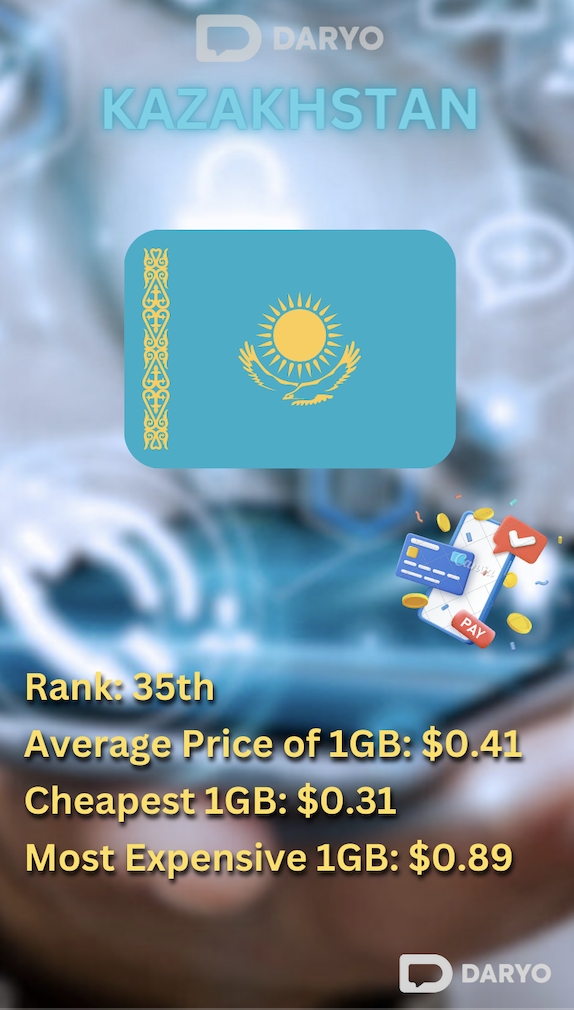 Kazakhstan offers a diverse range of data packages, with an average cost of $0.41 per gigabyte. While some plans are highly affordable, others cater to users with specific needs.
Tajikistan: High Disparities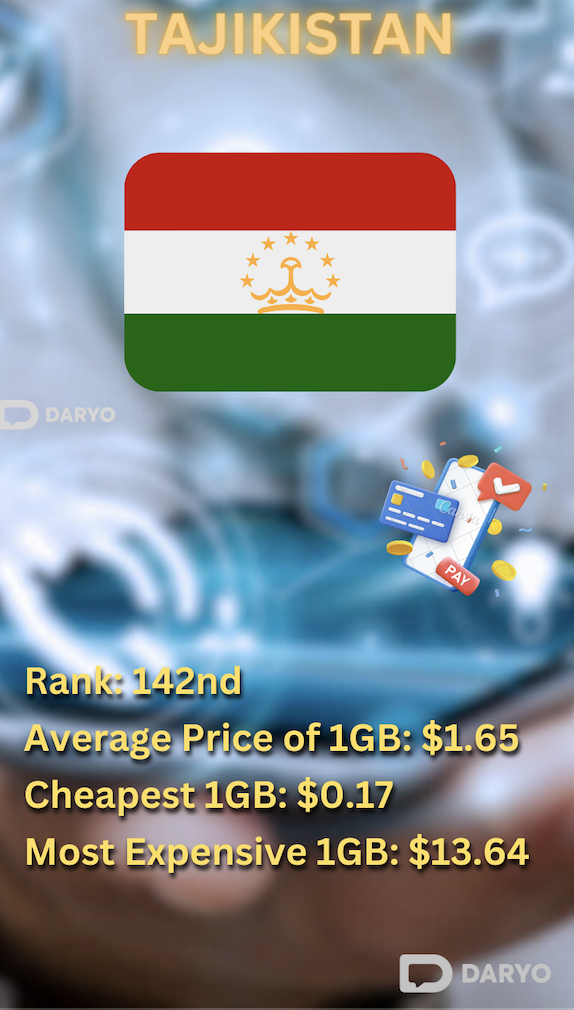 Tajikistan exhibits significant disparities in mobile data prices, with an average cost of $1.65 per gigabyte. The most expensive plans in Tajikistan are considerably higher than the regional average.
Turkmenistan: Costly Connectivity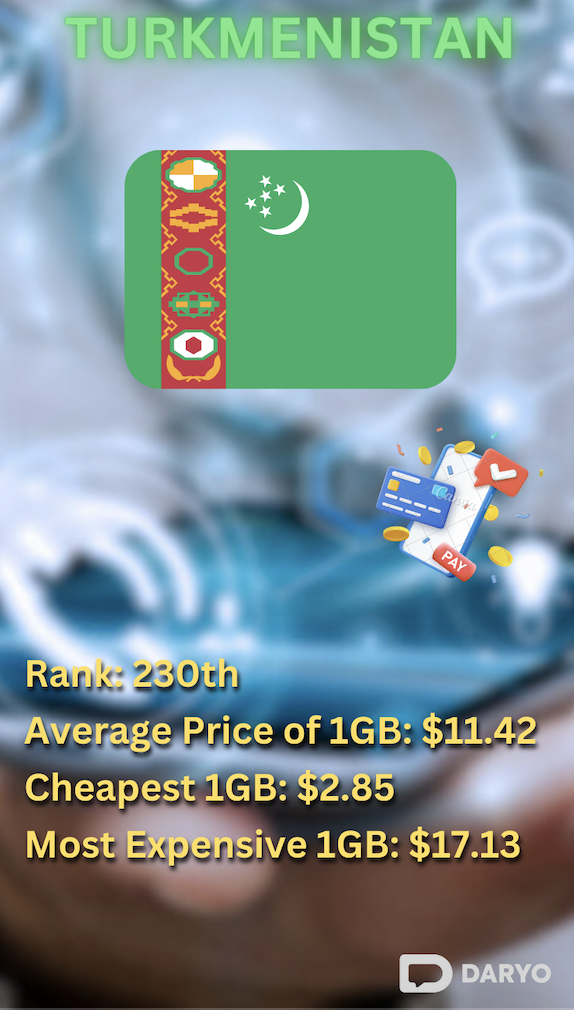 Turkmenistan offers mobile data at a comparatively higher cost, with an average of $11.42 per gigabyte. While affordable options are available, the most expensive plans may pose a challenge for budget-conscious users.
Conclusion
In conclusion, the Central Asian region exhibits diverse mobile data pricing, from highly affordable options in Uzbekistan to comparatively higher costs in Turkmenistan. These variations emphasize the importance of understanding local mobile data pricing when evaluating connectivity options. Globally, trends in mobile data pricing are shaped by factors like competition, infrastructure, and economic conditions, ultimately impacting the accessibility of the Internet for individuals and communities worldwide.