The Second High-Level Dialogue on Climate Change and Resilience in the Central Asian Region, themed "Early Warning Systems for Climate Resilience," commenced in Bishkek, Kyrgyzstan, on September 21, drawing attention to the critical role of early warning systems in tackling the impacts of climate change.
The conference welcomed delegations from across the region, with Uzbekistan leading the way, represented by the Head of the Secretariat of the Ministry of Ecology, Environmental Protection and Climate Change, Kadamboy Saitov. Uzbekistan, like many nations grappling with climate change challenges, has made significant strides in its national strategy to combat the effects of environmental change.
"In the recently adopted strategy 'Uzbekistan-2030,' a separate section is devoted to the issues and tasks on water resources conservation and environmental protection, in particular, it is planned to bring the level of early warning, reliability of risk forecasts, reliability of agrometeorological forecasts to maximum values," said Kadamboy Saitov during his address at the conference.
He emphasized the importance of regional cooperation and collective efforts in addressing climate-related issues.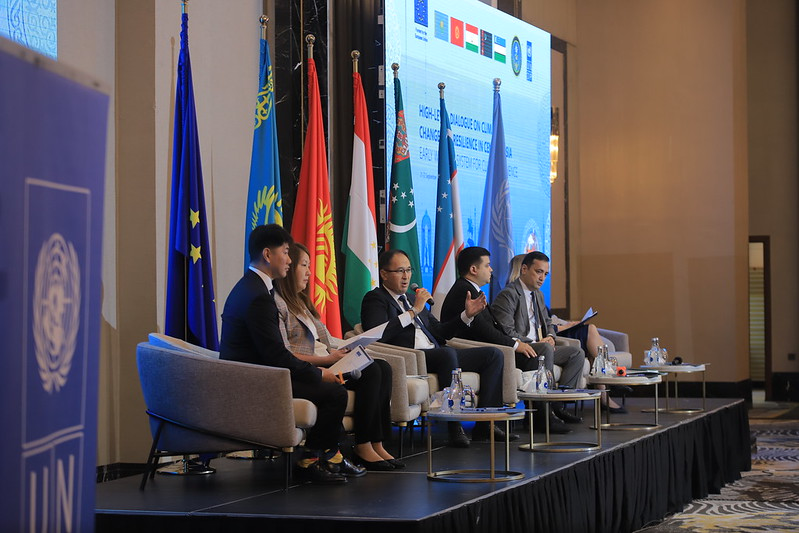 The core focus of the dialogue centers around early warning systems, recognized as a crucial component in strengthening the resilience of nations in the face of climate change. These systems provide invaluable tools for reducing vulnerability and minimizing the socio-economic consequences of climate-related events.
During the conference, delegates also highlighted the "Early Warning for All" initiative proposed by the United Nations Secretary-General. This initiative seeks to ensure that every person on Earth has access to early warning systems by 2027, a move viewed as pivotal in safeguarding vulnerable communities from the adverse impacts of climate change.
The dialogue encompasses discussions on regional climate changes and strategies to enhance awareness of climate instability risks. Experts from various Central Asian countries will share their insights, experiences, and best practices to collectively develop robust strategies for climate resilience in the region.
In a world facing increasingly frequent and severe climate-related challenges, conferences like the Second High-Level Dialogue on Climate Change and Resilience serve as critical platforms for fostering international cooperation and innovation.
Follow Daryo's official Instagram and Twitter pages to keep current on world news.