Shavkat Mirziyoyev, President of the Republic of Uzbekistan, paid an official visit to Tehran at the request of Iranian President Ibrahim Raisi on June 18.
In preparation for the visit of Uzbekistan's president, the flags of the two nations were raised at the "Mehrabad" International Airport, and an honor guard was assembled.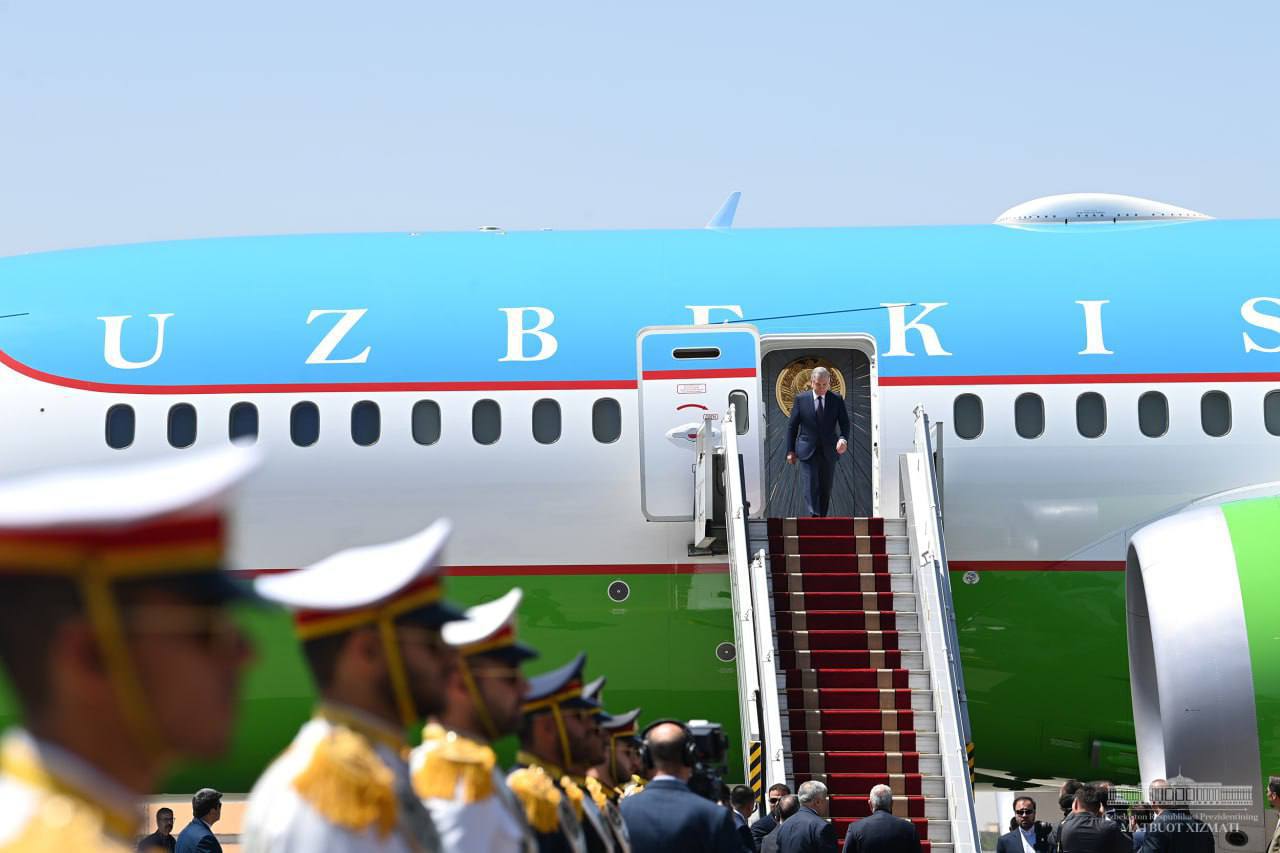 Iran's Minister of Industry, Mining, and Trade, Abbas Aliabadi, and other officials greeted the high-ranking visitor.
Tehran, Iran, is President Shavkat Mirziovev's fifth official visit abroad in the month of June so far. He had paid visits to Kyrgyzstan, Turkey, Moldova, and Italy in the last 18 days.