An official welcoming ceremony was held for Shavkat Mirziyoyev, who is in this country on an official visit, in the Quirinale Palace, the residence of the President of Italy. Story covered live by our correspondent in Italy.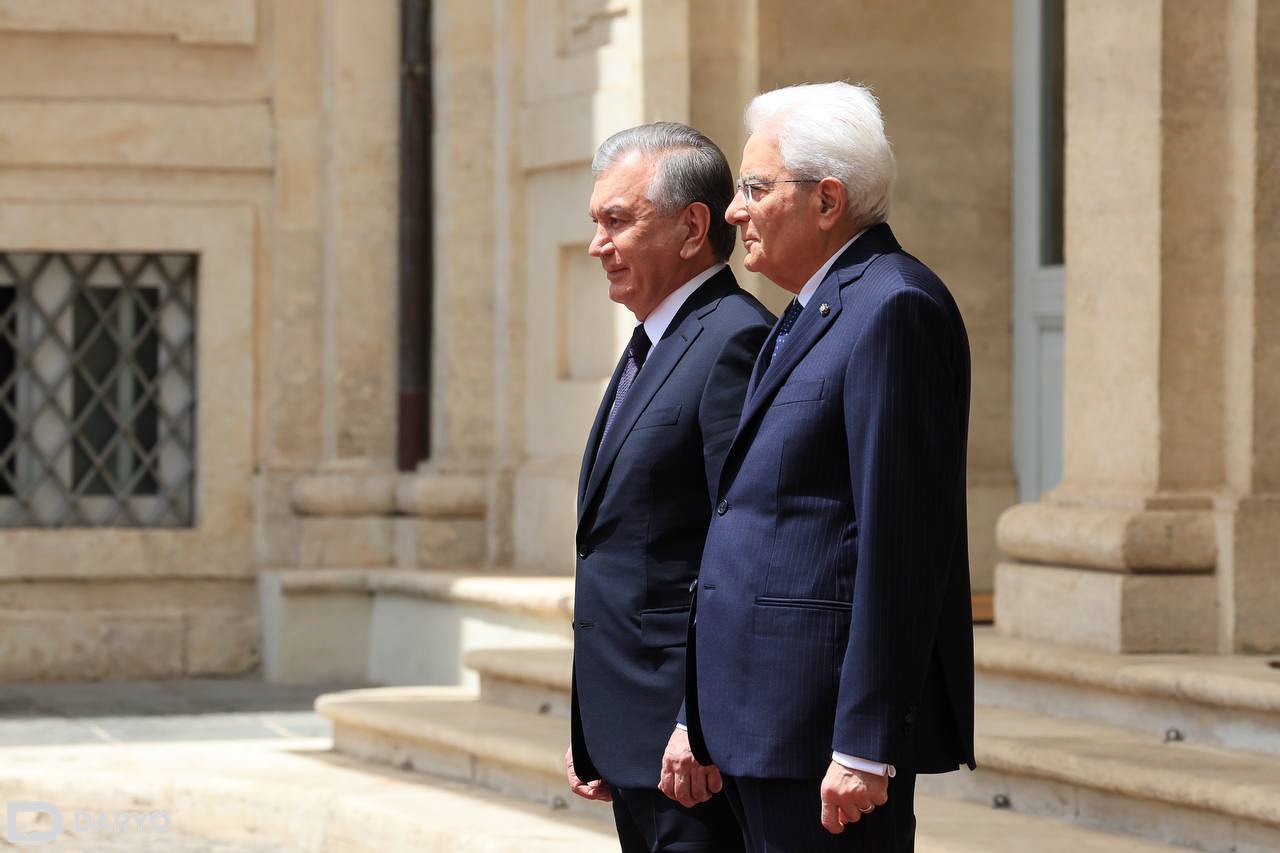 Photo: "Daryo" / Madina Nurman
An honor guard and mounted regiment lined up in honor of the high-ranking guest in the square in front of the palace. The flags of Italy, Uzbekistan and the European Union were raised on the tower of the Quirinale Palace.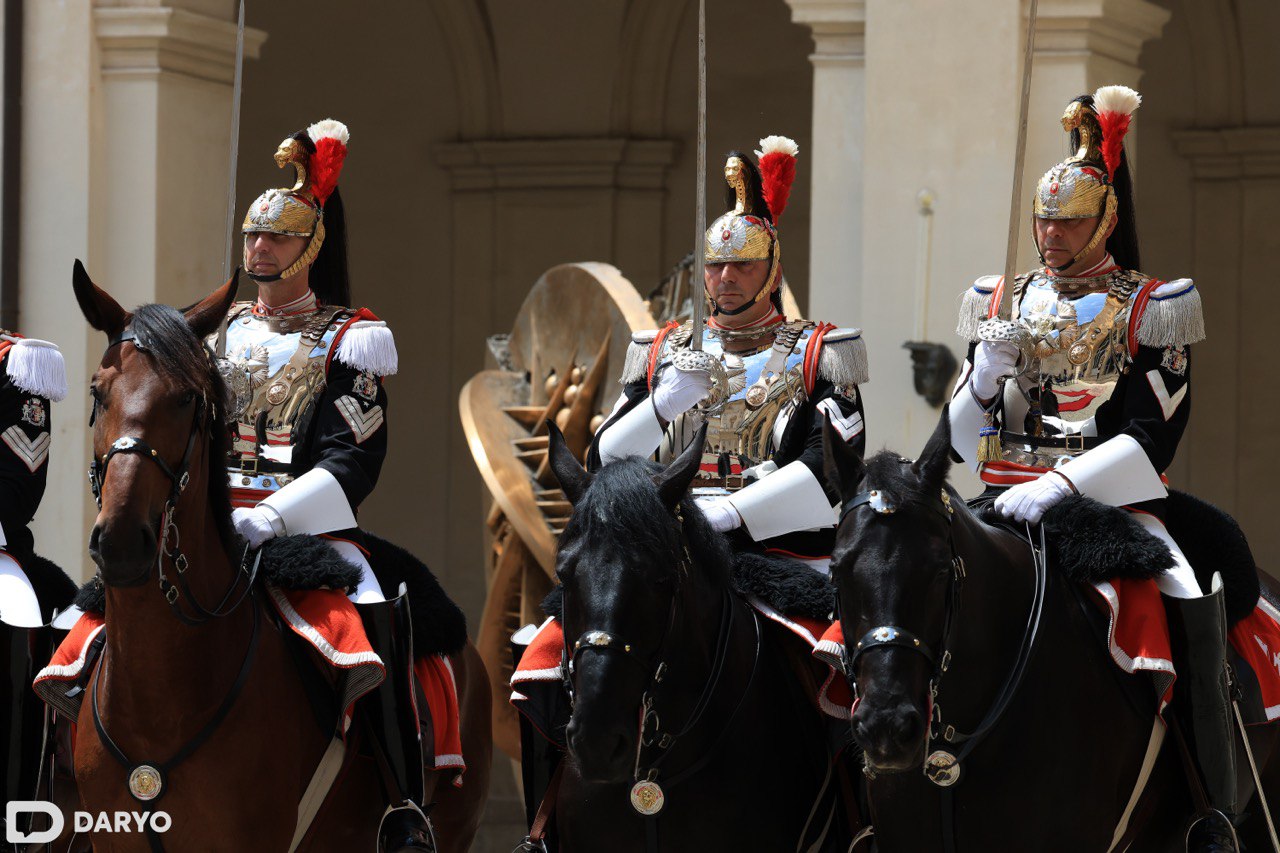 Photo: "Daryo" / Madina Nurman
Shavkat Mirziyoyev was welcomed by Italian President Sergio Mattarella. The military orchestra played the national anthems of the two countries. The head of the honor guard reported to the head of state.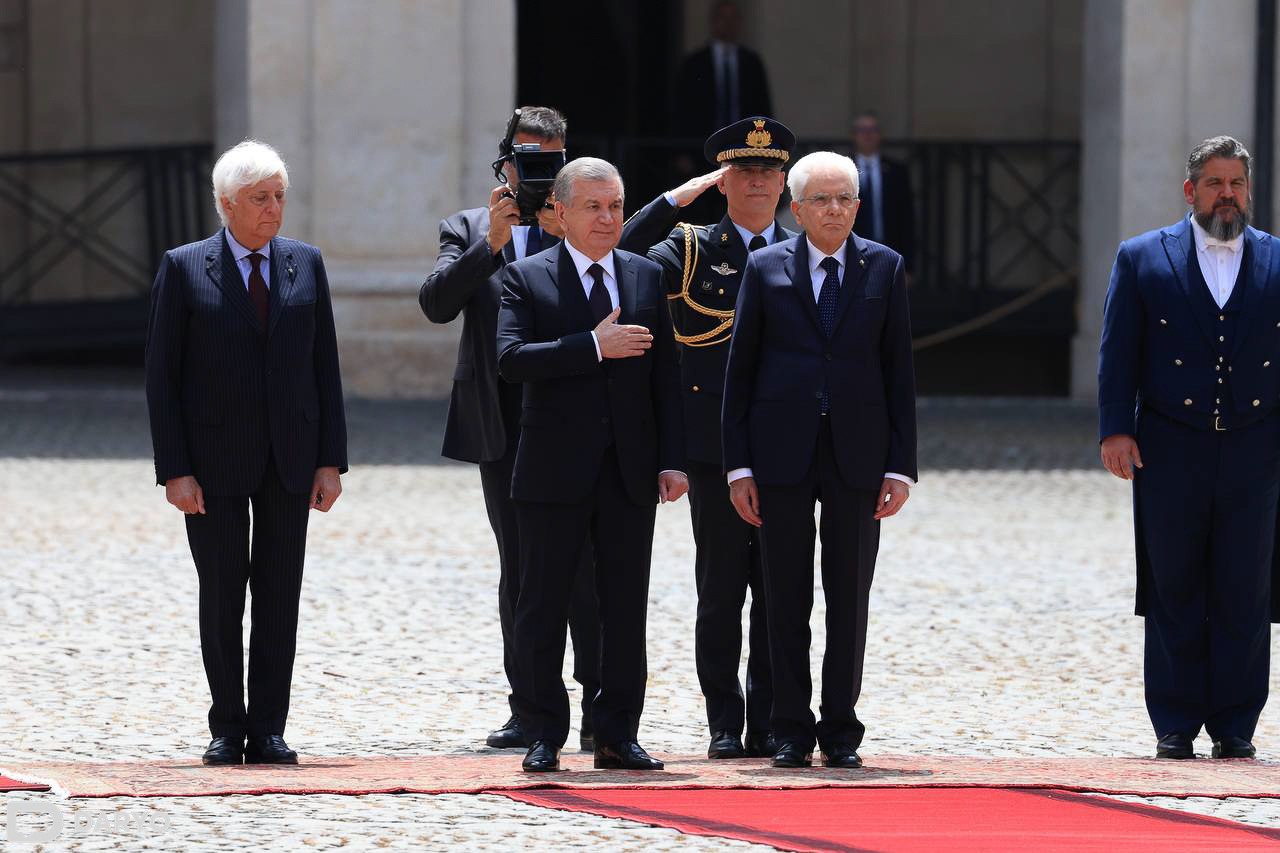 Photo: "Daryo" / Madina Nurman
The presidents passed in front of the honor guard and greeted the members of the official delegations. After the ceremony, the bilateral meeting of the heads of state began.