Elon Musk, the founder of Tesla, engaged in discussions with Mongolian Prime Minister Luvsannamsrayn Oyun-Erdene to explore potential cooperation and investment opportunities. The talks, conducted via video link, focused on expanding Tesla's activities in Mongolia.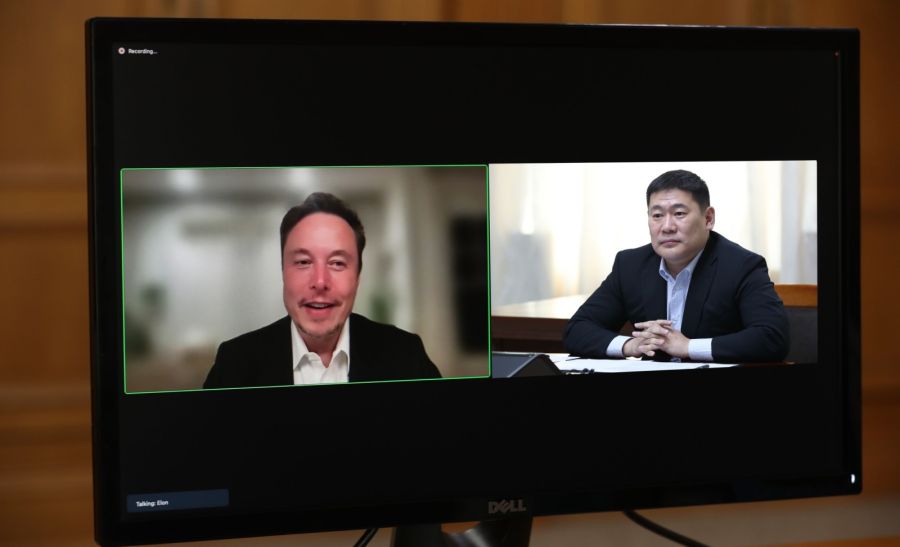 During the conversation, Musk and Oyun-Erdene discussed the prospects of establishing a battery production factory for electric cars in Mongolia. They also explored the possibility of conducting joint research on the wider application of copper and rare earth elements, which are crucial components in electric vehicle batteries and actively mined in Mongolia. Additionally, the leaders discussed the potential launch of a training program for Mongolian IT specialists.
Oyun-Erdene expressed his support for the adoption of electric vehicles and green technologies, encouraging his fellow countrymen to embrace electric vehicles. The discussion also touched upon the potential placement of Musk's Starlink satellite internet project in Mongolia.
These discussions highlight Musk's interest in collaborating with Mongolia across various sectors and technological initiatives.