New Tashkent is planned to build based on five foundations: administration, economy, education, health, and culture. Each of these includes links and subordinate organizations in the system. Shavkat Mirziyoyev got acquainted with the concept of the New Tashkent city project and the presentation of creative works in the capital, press service of the president reports.
At this stage, it is planned to build apartment buildings for 60,000 inhabitants, administrative buildings for state offices, parks, and social and economic facilities. The experience of urbanization and construction in foreign megacities was examined for the project.
It is noted that modern urbanization approaches and "smart" technologies are used. For example, a "three-generation" station will be built, allowing electricity production and heating/cooling systems for the buildings. In addition, all electricity, communication networks, gas, and water pipelines are underground.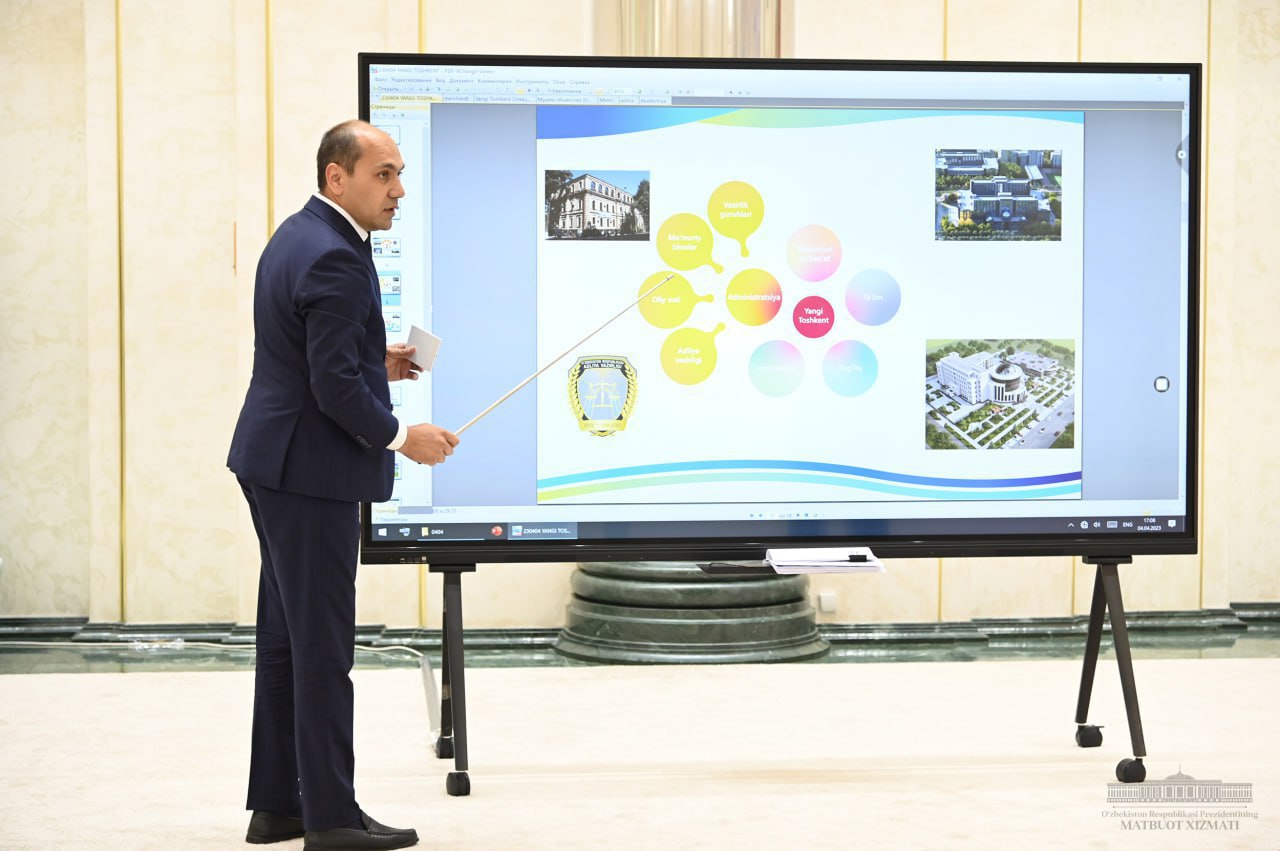 In the city, infrastructure, life, and ecology will be balanced. The project "Green Belt of Tashkent" starts here. Comfortable conditions will be created for the free movement of pedestrians and cyclists. For this purpose, underground parking lots for cars, 14 modern tunnels, and seven bridges over Chirchik and Karasuv rivers will be built.
The president emphasized the need to establish the principle of "human dignity" in the future city, consider the needs of people of different ages, and create all amenities. Furthermore, he emphasized the need to pay special attention to the convenient placement of facilities for operation and transport and the abundance of green areas.
Another project at the presentation was about the placement of trade and service outlets under the Tashkent underground metro. In particular, this transport facility has 4km of free space in the Yashnabad district. Therefore, green areas, parking lots, workout grounds, and trade and service stations can be established there.