Border guards of Uzbekistan meet with Taliban on Hairatan Bridge
On Wednesday, October 5, officers of the border troops of Uzbekistan met with representatives of the "Taliban" movement in Hairatan port of Balkh region. This was announced by the official Twitter page of the Ministry of National Defense of Afghanistan.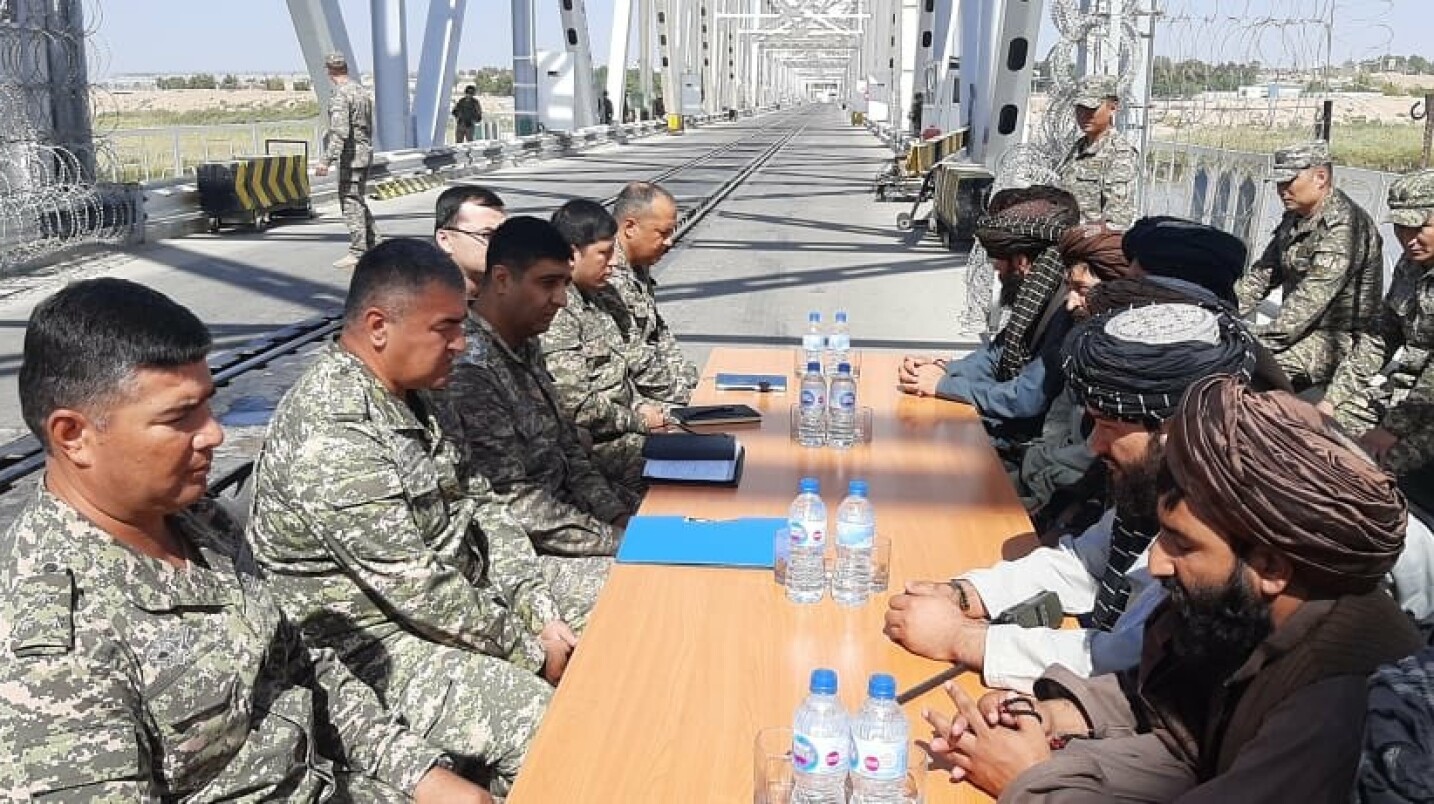 Photo: Twitter
During the meeting, both sides agreed to resolve any conflicts through dialogue, coordination and communication mechanisms between the border guards were also discussed.
In addition, the representatives of the two countries reached an agreement on the prevention of illegal border crossings.
Delegation of Uzbekistan was headed by colonel Khaliq Nazar, commander of the 6th brigade of border troops of the 209th al-Fath army corps from the Taliban movement, Mansur Mawlawi.