Serbia has withdrawn some troops stationed near the border with Kosovo, following a gun battle in northern Kosovo in which four people died, army commander General Milan Mojsilovic reported. He stated,
"Serbia had deployed 8,350 troops near (the border) ... with Kosovo, ... and reduced them to 4,500 at the moment."
Tensions between Belgrade and Pristina escalated since the September 24th gunfight in Kosovo, resulting in renewed international concern over the region's stability. Kosovo police confronted about 30 armed Serbs barricaded in a Serbian Orthodox monastery in the village of Banjska, leading to three attackers and one police officer being killed.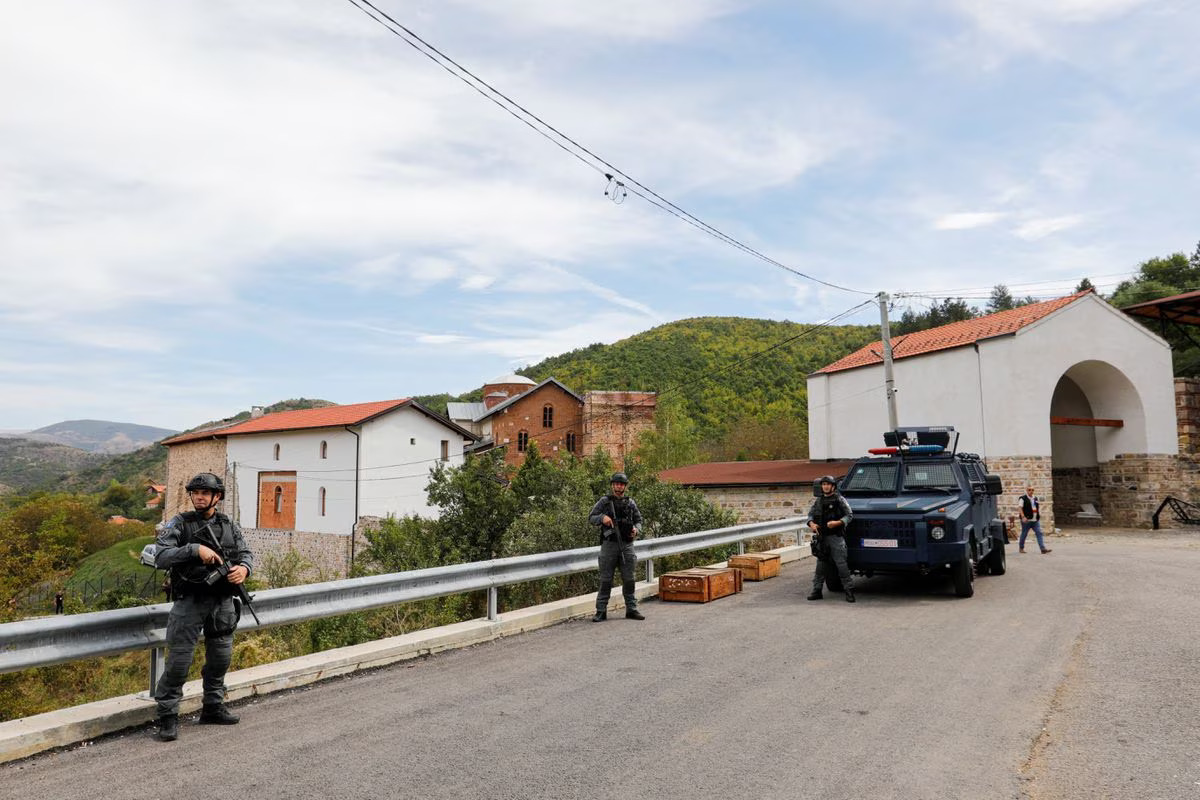 The situation prompted Kosovo to call on Serbia to reduce troop numbers along the border, while the United States expressed concerns over Serbia's military deployment, describing it as destabilizing. State Department spokesperson Matthew Miller stated,
"We continue to be concerned about the cycle of rising tensions and sporadic violence in northern Kosovo and encourage both parties to return to the facilitated dialogue."
NATO, which maintains 4,500 troops in Kosovo, announced that it had "authorized additional forces to address the current situation." These events underscore the complex and ongoing tensions in the Balkans, highlighting the need for diplomatic efforts to maintain stability in the region.
Earlier Daryo reported that Kosovo's Prime Minister, Albin Kurti, revealed that an attack resulted in the death of one police officer and the injury of another.
Follow Daryo's official Instagram and Twitter pages to keep current on world news.