The Ambassador of Uzbekistan to Israel, Feruza Makhmudova, recently convened with Israel's Minister of Foreign Affairs, Eli Cohen on October 2.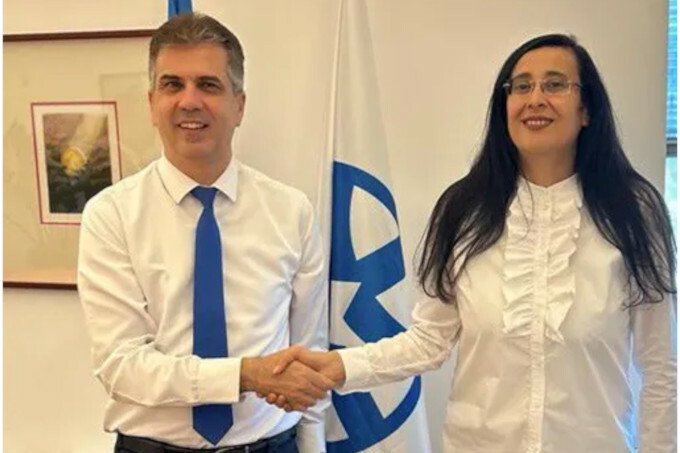 The focal point of the meeting was a comprehensive discussion of the current agenda of Uzbek-Israeli cooperation. Both parties underscored the significance of this dialogue in fostering closer ties and advancing shared interests. Minister Eli Cohen specifically lauded the proactive efforts in place, expressing Israel's high appreciation for the rapidly evolving cooperation with Uzbekistan.
Another aspect of the meeting was Minister Cohen's expression of gratitude towards Ambassador Feruza Makhmudova for her dedicated service as the Ambassador of Uzbekistan to Israel. Ambassador Makhmudova has played a pivotal role in nurturing the growing relationship between the two nations.
Feruza Makhmudova assumed her role as the Ambassador of Uzbekistan to Israel in June 2020, making history as the first woman to hold this prestigious position in Uzbekistan's diplomatic corps. Prior to her ambassadorial appointment, she served as the head of the Main Directorate of Bilateral Cooperation of the Ministry of Foreign Affairs, where she showcased her commitment to strengthening international relations.
Earlier Daryo reported that the Manufacturers Association of Israel has shown interest in visiting Uzbekistan to gain insights into the nation's industrial capabilities and prominent manufacturing firms.
Follow Daryo's official Instagram and Twitter pages to keep current on world news.