In a devastating turn of events, the carcasses of 120 Amazon river dolphins have been discovered floating on a tributary of the Amazon River over the past week. Experts suspect that this alarming mortality is linked to severe drought and heat conditions that have gripped the region.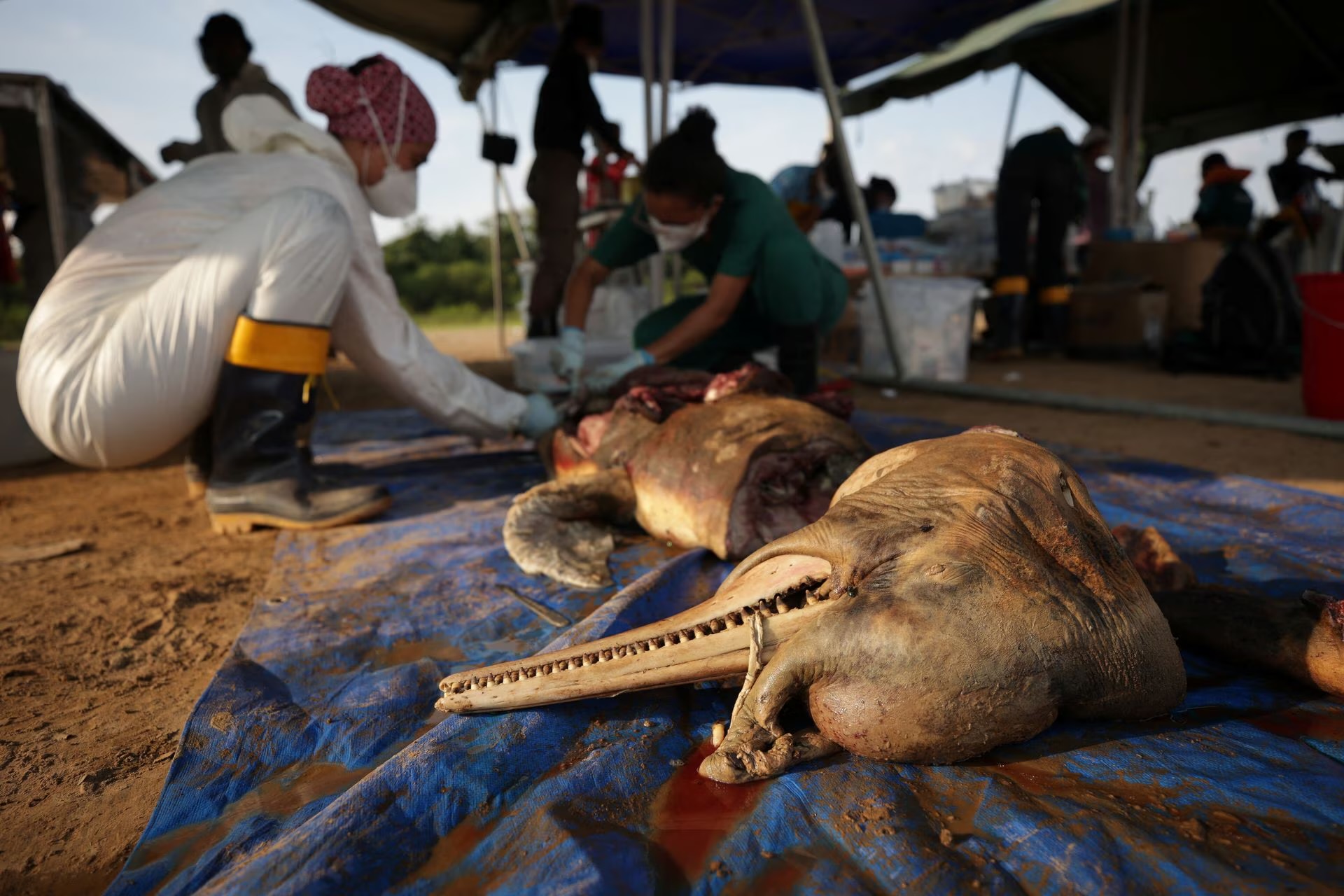 The Amazon River, a lifeline for countless species, has been suffering from historically low water levels due to a severe drought. This prolonged dry spell has led to a rise in water temperatures, creating conditions that are intolerable for the river dolphins. Additionally, thousands of fish have recently perished in Amazon rivers due to a lack of oxygen in the water, further indicating the ecological crisis.
Amazon river dolphins, known for their striking pink coloration, are a unique freshwater species found exclusively in the rivers of South America. They represent one of the few remaining freshwater dolphin species globally. Their slow reproductive cycles make them particularly vulnerable to environmental threats.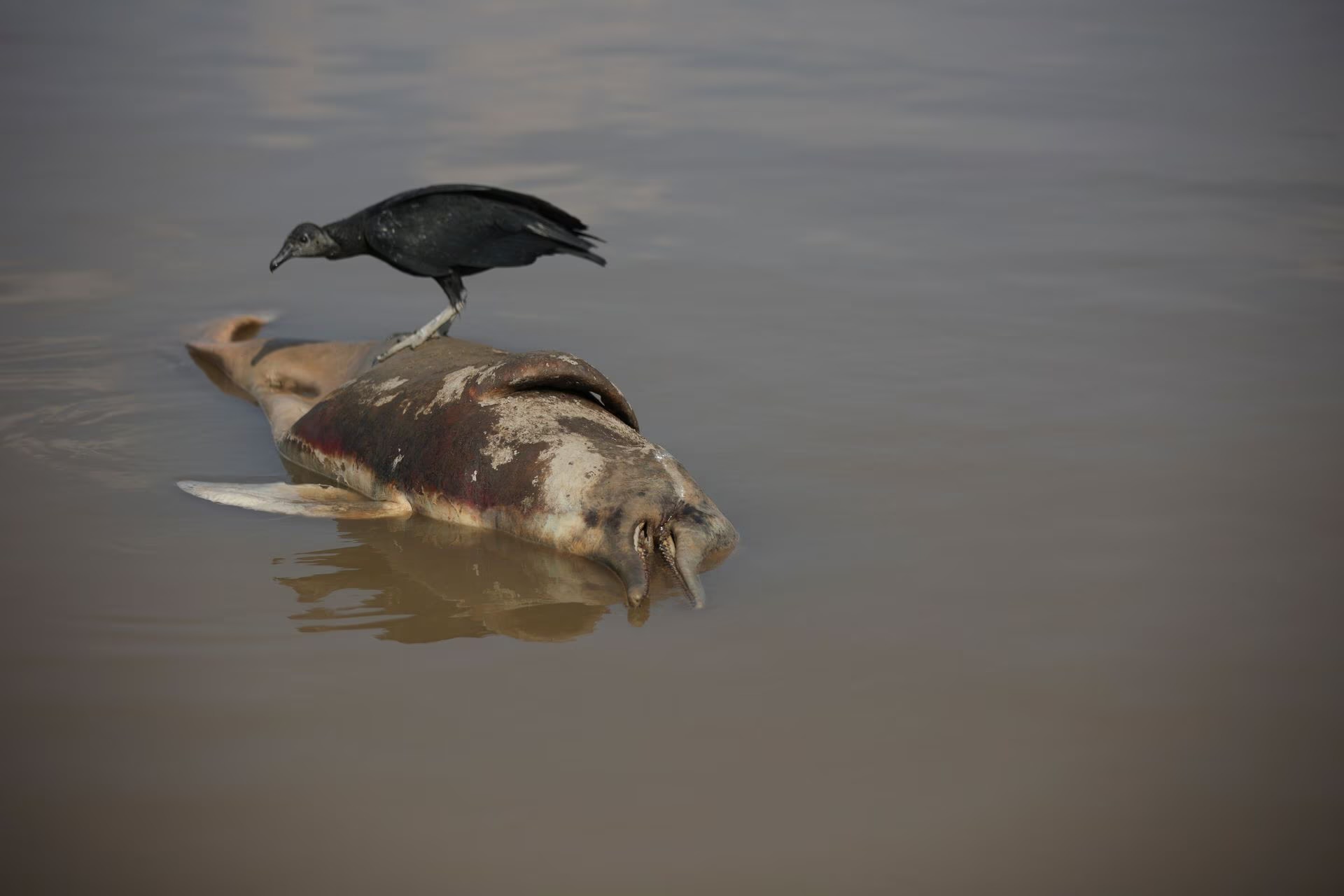 In response to the mass dolphin deaths, biologists and experts have donned white personal protective clothing and masks to conduct autopsies on each carcass. Their aim is to determine the precise cause of death and whether drought and heat are indeed responsible for this unprecedented spike in mortality. While they strongly suspect these factors, other potential causes, such as bacterial infections, are being carefully examined to rule them out.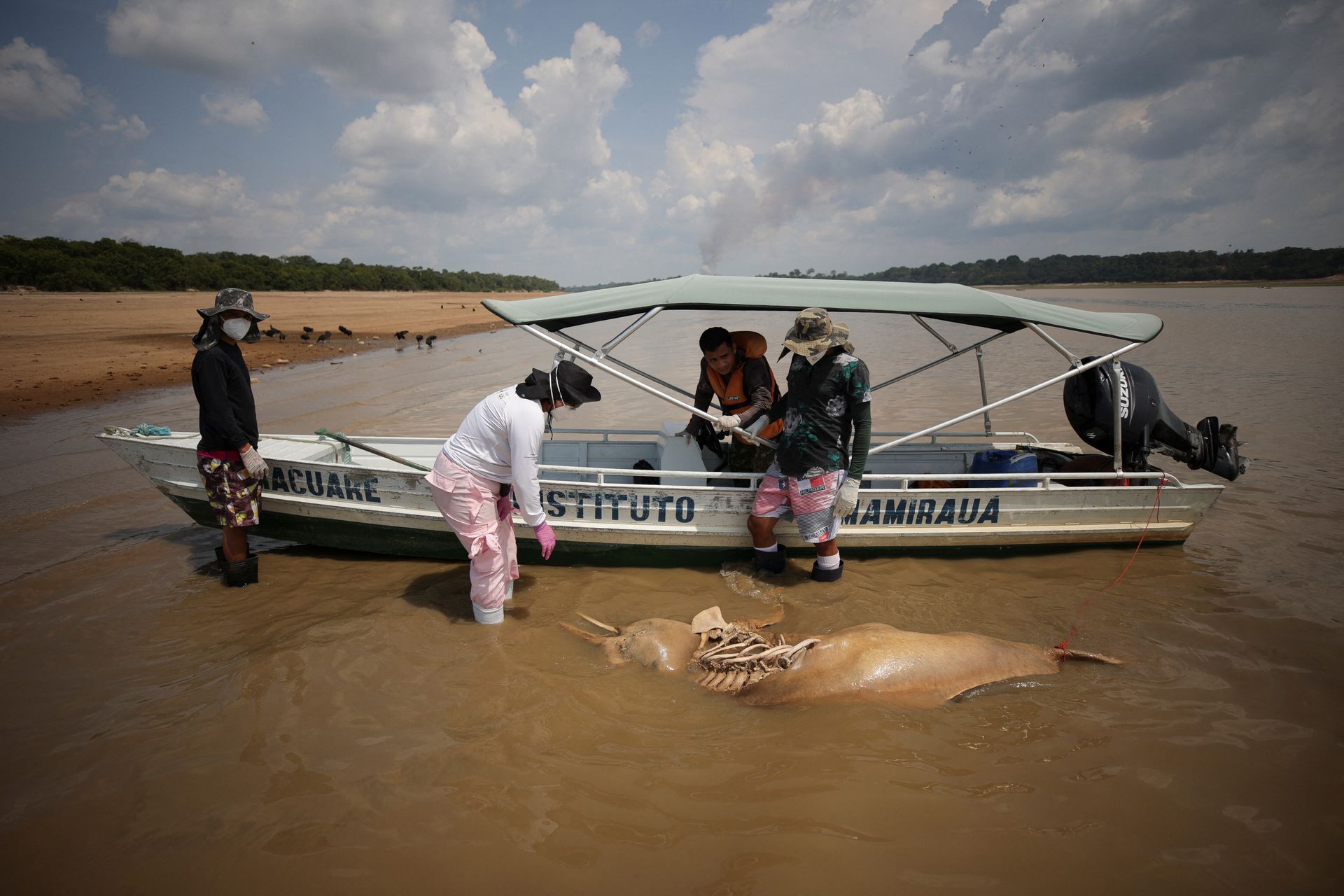 The situation reached a critical point when at least 70 dolphin carcasses surfaced on September 28, coinciding with a sharp increase in water temperatures in Lake Tefé, a significant tributary of the Amazon River. The water temperature in the lake reached a scorching 39 degrees Celsius (102 degrees Fahrenheit), a staggering 10 degrees higher than the typical temperature for this time of year. Although the temperature temporarily decreased, it rose again to 37 degrees Celsius (99 degrees Fahrenheit) on October 1, causing deep concern among experts.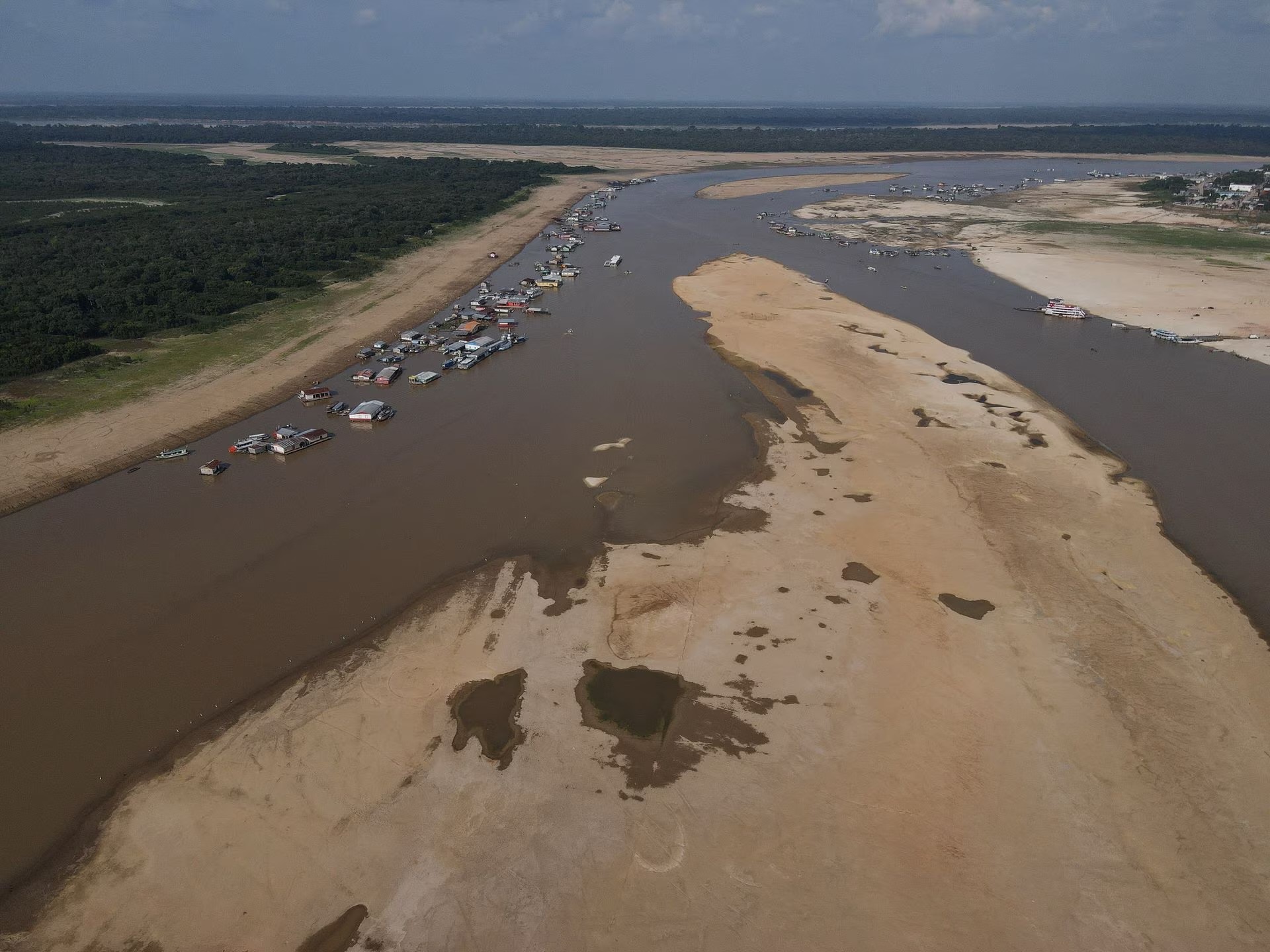 Environmental activists have attributed these unusual conditions to climate change, which has been making droughts and heat waves more frequent and severe. While the exact role of global warming in the current Amazon drought is still being studied, other factors like El Niño are also contributing to the crisis.
"We have documented 120 carcasses in the last week.," Miriam Marmontel, a researcher at the Mamirauá Environmental Institute, stated.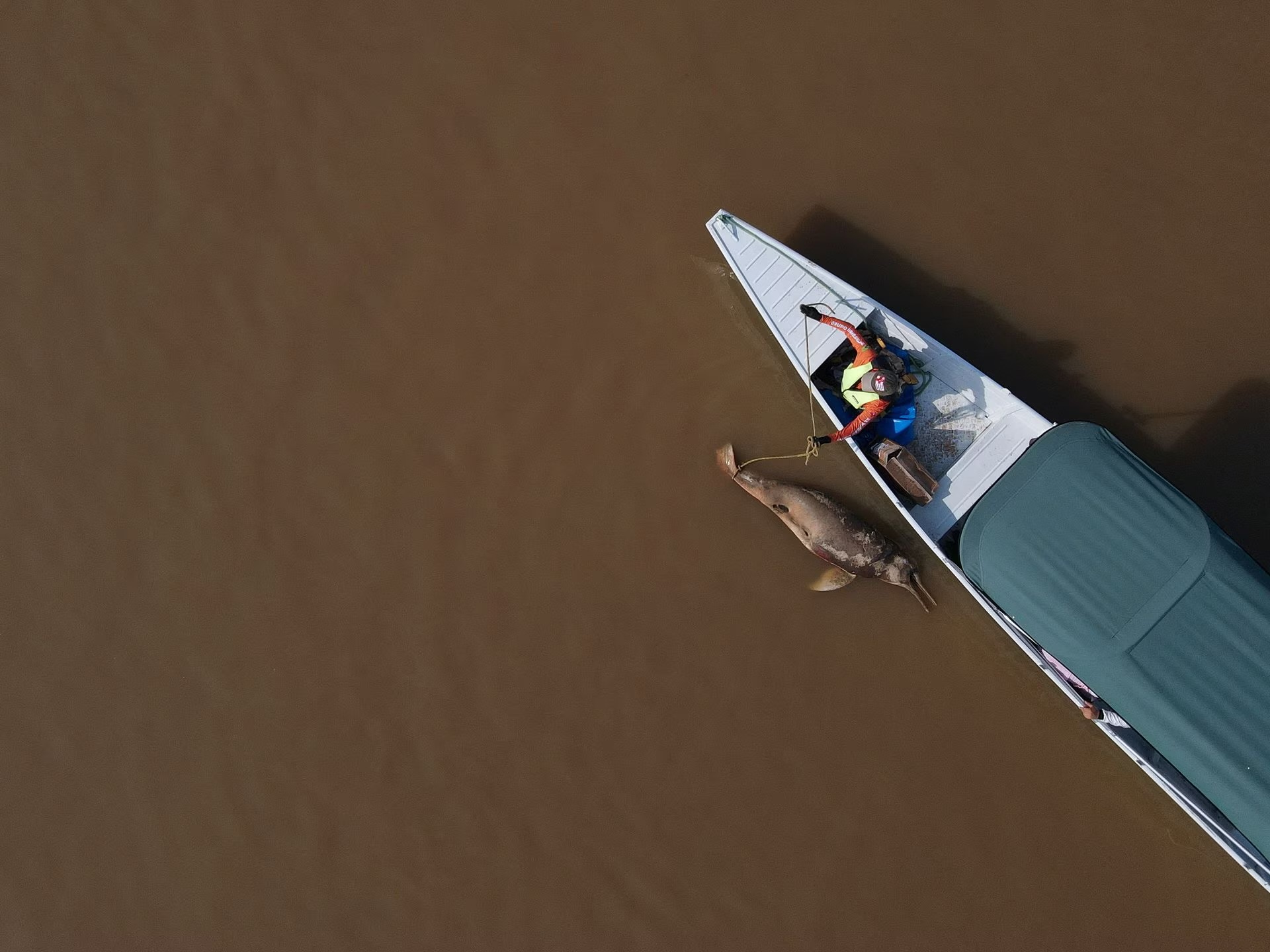 She highlighted that approximately 80% of these casualties are pink dolphins, locally known as "botos" in Brazil, which may represent as much as 10% of their estimated population in Lake Tefé. Both the boto and the gray river dolphin, known as the "tucuxi," are listed as threatened species on the International Union for Conservation of Nature's red list. Marmontel emphasized that a 10% loss is a substantial blow, and the potential for further mortality could endanger the species' survival in Lake Tefé.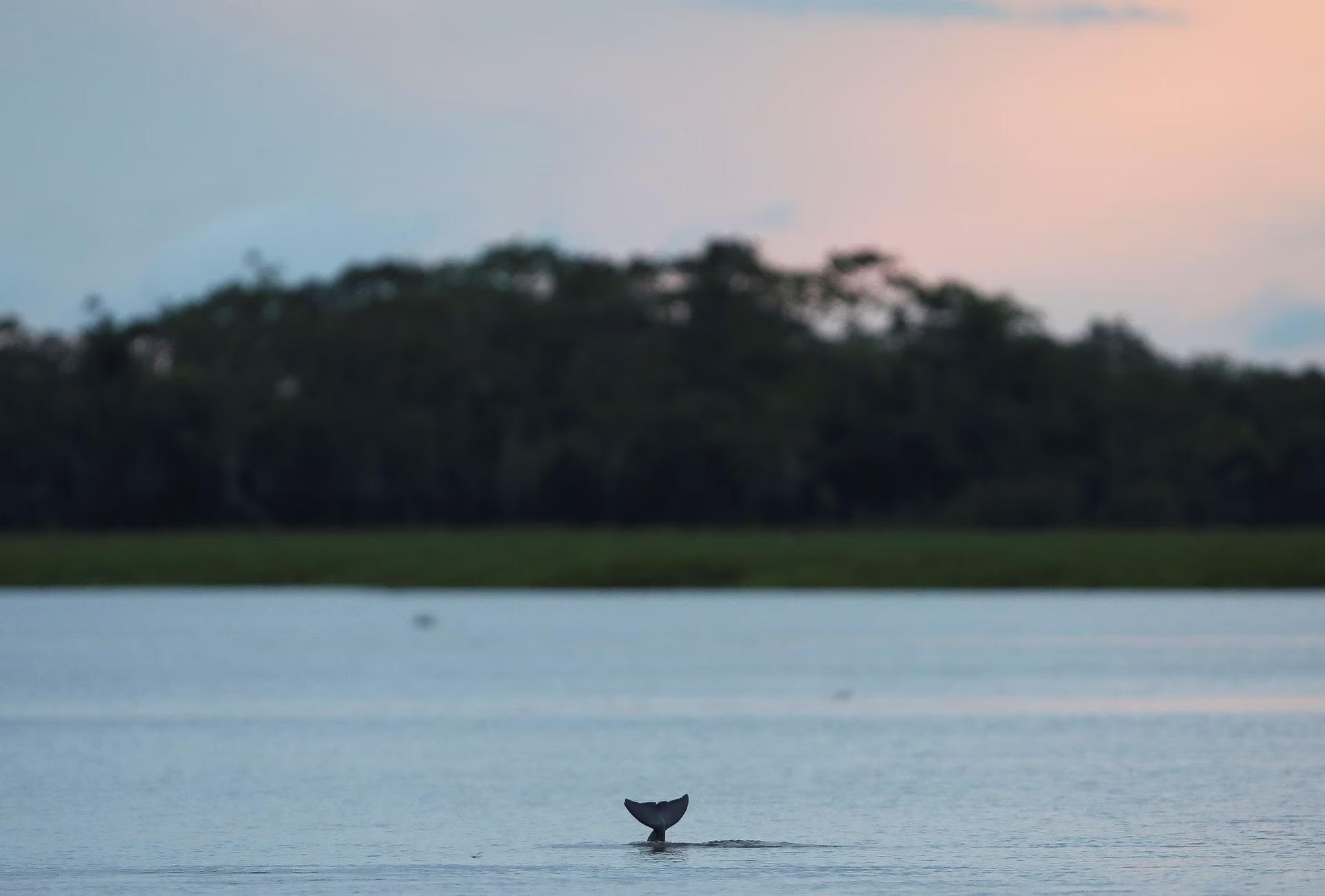 To address this crisis, Brazil's Chico Mendes Institute for Biodiversity Conservation (ICMBio) has mobilized veterinarians and aquatic mammal experts to rescue any surviving dolphins in the lake. However, these dolphins cannot be relocated to cooler river waters until researchers conclusively rule out a bacteriological cause for the deaths.
Follow Daryo's official Instagram and Twitter pages to keep current on world news.