Kazakhstan and Azerbaijan are scheduled to carry out collaborative naval drills named "Khazri". A delegation from Kazakhstan has already arrived in Baku to take part in the exercises. The military personnel from both nations will simulate scenarios and maneuvers aimed at thwarting terrorist groups. The organizers of the event are confident that it will foster closer ties between the two countries.
Commander Shahrukh Abdurazakov of the missile-artillery ship "Oral" reports that the Armed Forces of Kazakhstan have arrived in Azerbaijan's capital on three vessels: the "Saryarka" and "Oral" missile-artillery ships, and the "Zhayk" hydrographic ship. The objective of this joint exercise is to train the Marine Special Forces and Marine Corps, conduct combat exercises for the ships, and plan and organize combat operations.
Earlier, Daryo reported that President Kassym-Jomart Tokayev, the Supreme Commander-in-Chief of Kazakhstan's Armed Forces, visited the Batyl Toytarys (Bold Rebuff) 2023 military exercises on September 5. The Bereg training ground in Konayev, the administrative center of the Almaty Region, was the venue for the exercises.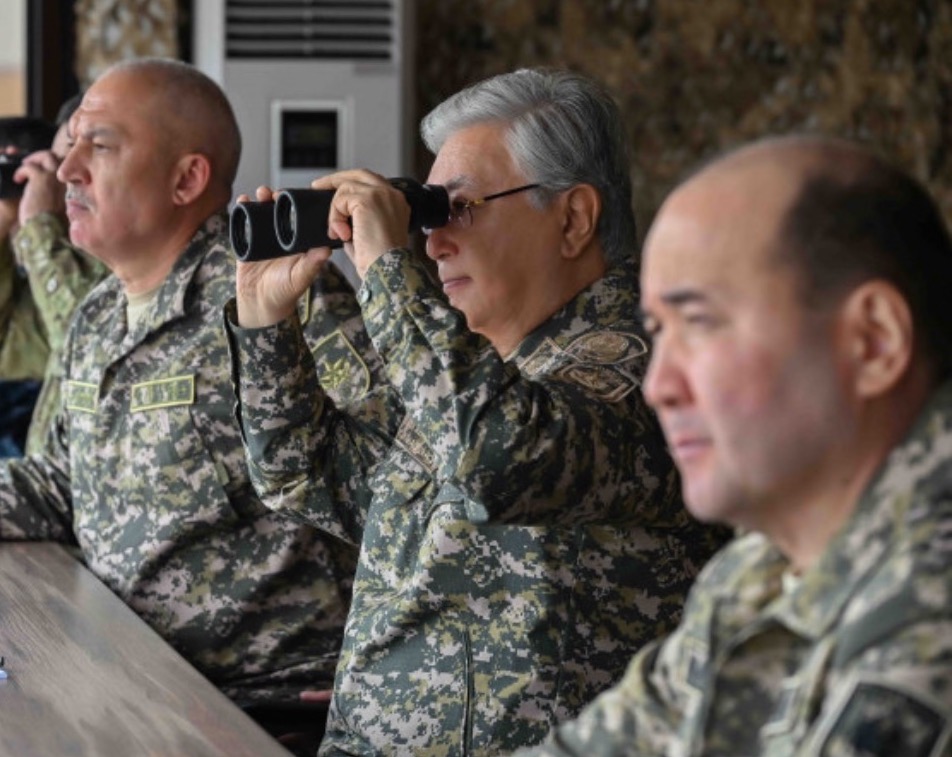 During a military exercise, President Tokayev oversaw the proceedings from a watchtower. He was briefed in detail by Major Generals Bolat Zhurabayev and Almaz Dzhumakeyev on the deployment strategies for special operations forces and air assault troops. The exercise was conducted to evaluate the state and military authorities' readiness for defensive operations. All decisions were executed with precision by the 8,000 military personnel and their 600 weapons and equipment. In his concluding speech, President Tokayev commended the troops for their exceptional preparedness. He emphasized the significance of conducting such drills, especially in the current complex geopolitical landscape.
Follow Daryo's official Instagram and Twitter pages to keep current on world news.