Ukrainian President Volodymyr Zelenskiy made a high-stakes visit to Washington, D.C. on September 21, seeking continued U.S. support for Ukraine's ongoing conflict with Russian forces. In a day filled with meetings and discussions, Zelenskiy met with U.S. President Joe Biden, military leaders, and lawmakers to reinforce the importance of U.S. aid in Ukraine's battle for sovereignty.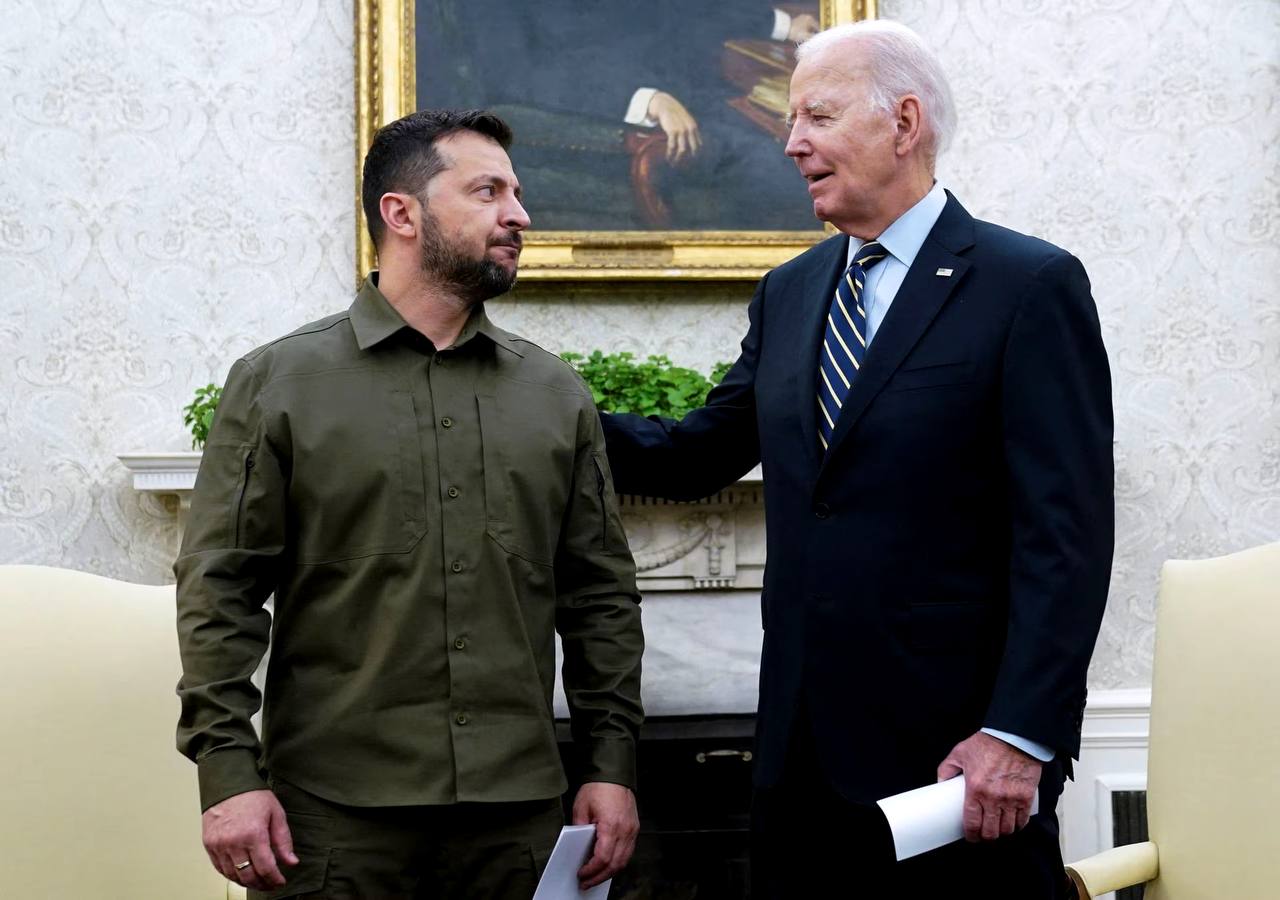 During a war council held in the White House East Room, President Biden reaffirmed America's unwavering support for Ukraine.
"Mr. President, we're with you, we're staying with you," Biden stated before shaking hands with Zelenskiy, emphasizing the strength of the bilateral relationship.
Zelenskiy expressed his gratitude for a new $325 mn military aid package, emphasizing its relevance to Ukraine's soldiers. He and President Biden also discussed measures to enhance grain exports from Ukraine, a crucial step in light of Russia's blockade and tensions with neighboring Poland.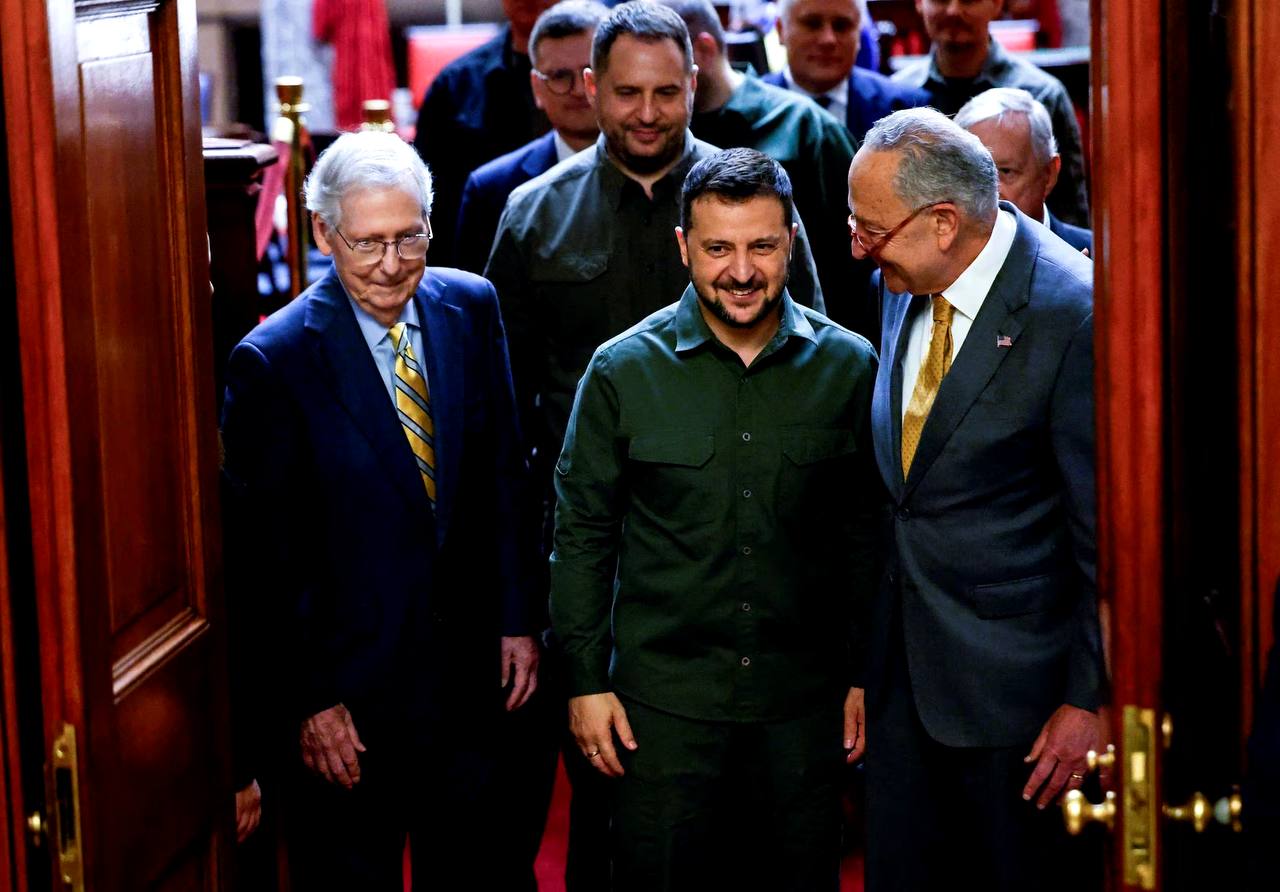 However, the road to securing additional funding for Ukraine is fraught with challenges. President Biden's request for an additional $24 mn in Ukraine funding to support defense and humanitarian efforts through the year's end has been met with opposition from some Republican lawmakers in the House of Representatives.
Responding to questions about overcoming this opposition, President Biden stressed the importance of congressional approval.
"I'm counting on the good judgment of the United States Congress. There's no alternative," he asserted.
Critics like Republican Senator Rand Paul have questioned the aid, citing concerns about Ukraine's internal corruption and the seemingly unending nature of the conflict.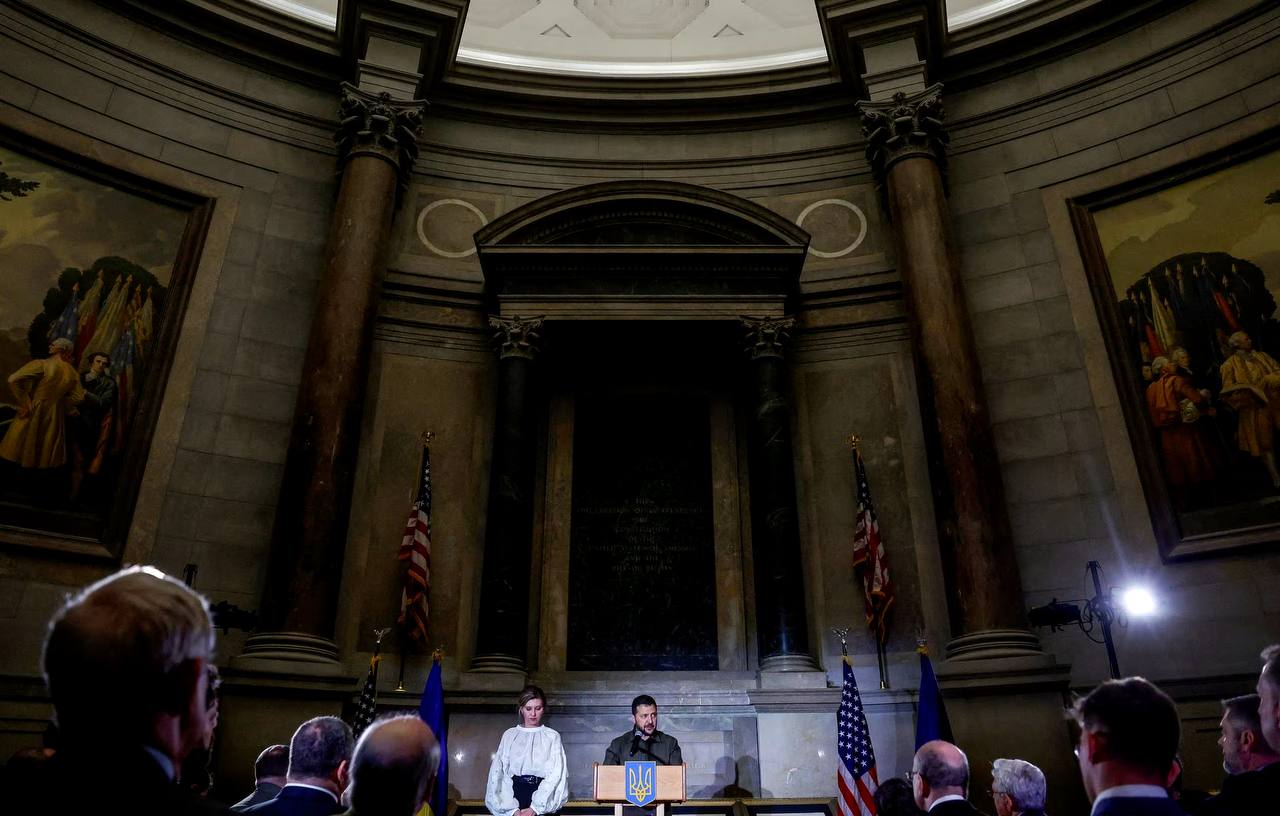 Nonetheless, President Biden announced that the first shipment of American Abrams tanks would be delivered to Ukraine in the coming week. He underscored America's commitment not only to aiding Ukraine in its defense but also to supporting post-conflict recovery and reforms aimed at combating corruption.
"Just as we're committed to helping Ukraine defend itself now, we're also committed to helping them recover and rebuild in the future, including supporting reforms that will combat corruption," Biden stated.
In addition to the tanks, the U.S. will send a second Raytheon-built Hawk air defense battery and related equipment to Ukraine, further bolstering the country's defense capabilities.
Before his visit to Washington, Zelenskiy sought international support at the United Nations, a prelude to his engagement with U.S. leaders. In a whirlwind day, he met with military officials at the Pentagon, addressed the U.S. Capitol, and spoke at the National Archives museum.
President Biden commended the bravery of the Ukrainian people and pledged continued support.
"Together with our partners and allies, the American people are determined to see to it that (we do) all we can to ensure that the world stands with you," he declared.
Dressed in military attire symbolizing his role as a wartime leader, Zelenskiy addressed the U.S. Senate, emphasizing the critical importance of military aid to Ukraine's ongoing efforts. Majority Leader Chuck Schumer quoted Zelenskiy as saying;
"If we don't get the aid, we will lose the war."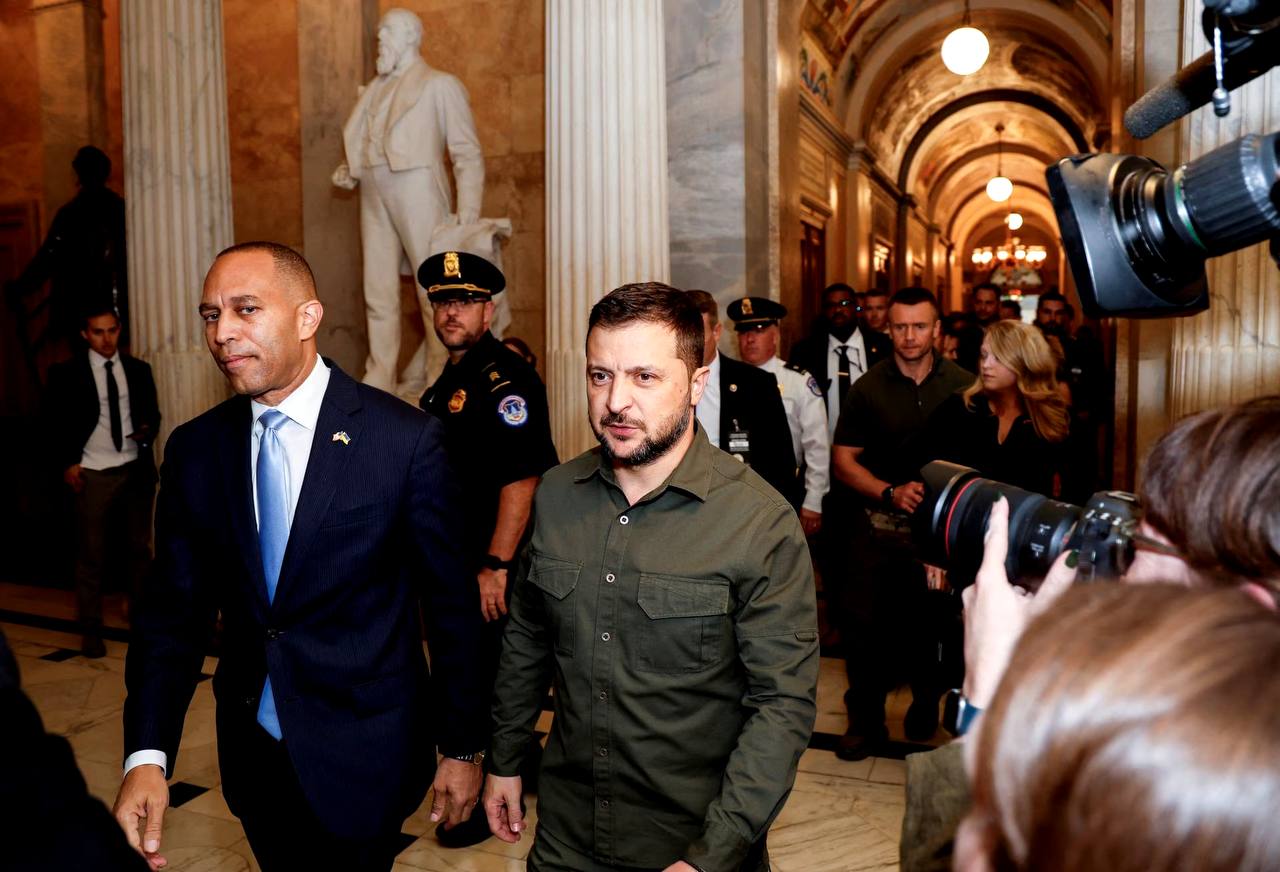 While President Biden and most congressional leaders continue to support aid for Ukraine, Zelenskiy faced a more challenging audience compared to his visit nine months earlier.
In discussions with U.S. Defense Secretary Lloyd Austin and other Pentagon leaders, Zelenskiy laid out his plans to combat corruption, a point emphasized by President Biden. The White House announced plans to host a conference in the fall, bringing together the U.S. defense industry, Ukrainian business leaders, and government officials to explore joint ventures and co-production to enhance Ukraine's long-term defense capabilities.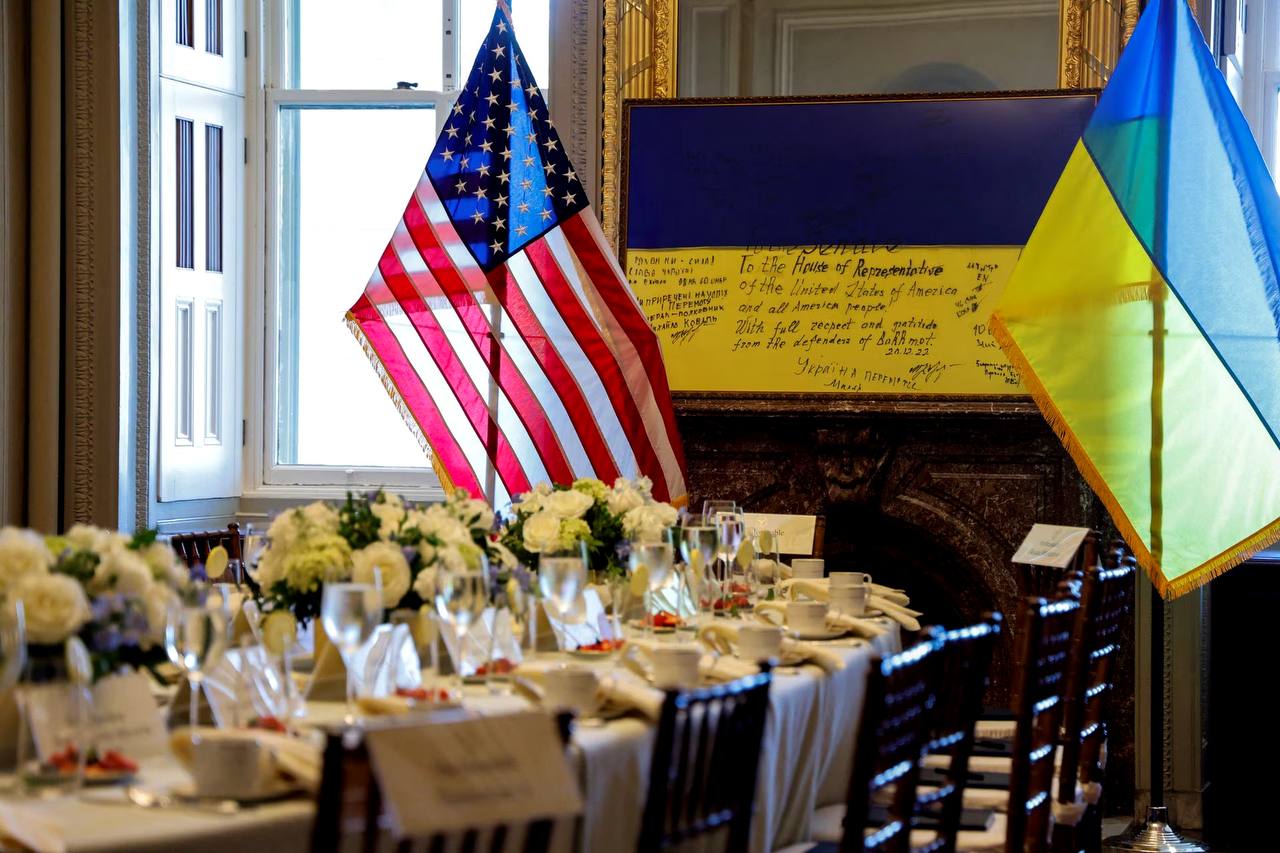 In his speech at the National Archives, Zelenskiy expressed deep gratitude to the American people for their support. He also honored doctors and fundraisers who have played a crucial role in supporting Ukrainian soldiers and civilians.
As Ukraine's military continues its counteroffensive and Congress engages in a contentious debate over spending, the issue of aid to Ukraine remains a polarizing one. The United States has already provided approximately $113 bn in security and humanitarian aid to Ukraine since the conflict with Russia began in February 2022. The battle for continued support in Washington is one that Zelenskiy hopes will secure Ukraine's future amid the ongoing crisis.
Follow Daryo's official Instagram and Twitter pages to keep current on world news.