According to China's customs authority, imports of Japanese seafood in August witnessed a substantial drop of 67.6% compared to 2022, Reuters reports.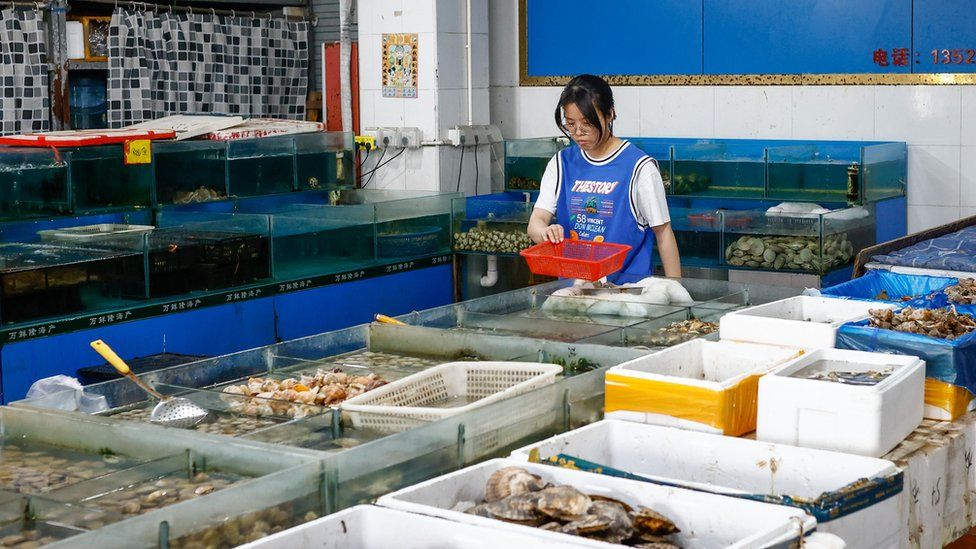 This is due to the commencement of Tokyo's controlled discharge of treated wastewater from the damaged Fukushima nuclear power plant. Remarkably, China has been the most prominent global importer of Japanese seafood, with the Asian giant procuring approximately JPY 84.4 bn ($571 mn) worth from Japan in the previous year.
This substantial decrease in imports occurred concurrently with Japan's preparations to commence the controlled release of treated wastewater and in the aftermath of the release. The Fukushima nuclear plant, severely affected

by the 2011 tsunami,

has accumulated over a million tonnes of treated wastewater. Japan initiated the discharge process

on August 24, projected to extend over 30 years.
Simultaneously, China announced a comprehensive ban on all imports of Japanese seafood on the same day. The fishing industry associations in Japan and the wider region expressed concerns about the livelihood repercussions of this release.
Despite Japan's assurance of the safety of the discharged water, supported by scientific consensus and approval from the United Nations' nuclear watchdog, China imposed the import ban. Tokyo emphasized that similar wastewater releases are commonplace in other nuclear power plants in China and France. Japan consistently provides reports demonstrating the absence of detectable radioactivity levels in the seawater near Fukushima. The release triggered strong protests from China, and disinformation campaigns led to attacks on Japanese schools in China and numerous hostile phone calls to local businesses in Fukushima.
The Japanese government advised citizens traveling to China to exercise caution and avoid speaking Japanese loudly. To mitigate the impact on the fishing industry, the Japanese government pledged financial assistance, while the operator of the Fukushima plant, Tepco, expressed readiness to compensate affected local businesses. Japanese politicians have also been actively promoting the safety of Fukushima seafood and water. In a video released by the Japanese government, Prime Minister Fumio Kishida consumed sashimi from Fukushima while former Environment Minister Shinjiro Koizumi surfed in the region.
Economists have opined that the decline in seafood exports is unlikely to impact Japan's overall economy substantially, given that its exports to China predominantly comprise automobiles and machinery.
Follow Daryo's official Instagram and Twitter pages to keep current on world news.