Uzbekistan and Azerbaijan religious authorities sign memorandum
On October 19, Mufti Nuriddin, chairman of the Muslim Board of Uzbekistan, visited Sheikhulislam Allahshukur Poshozoda, chairman of the Azerbaijan Muslim Office, in Baku, the board informs.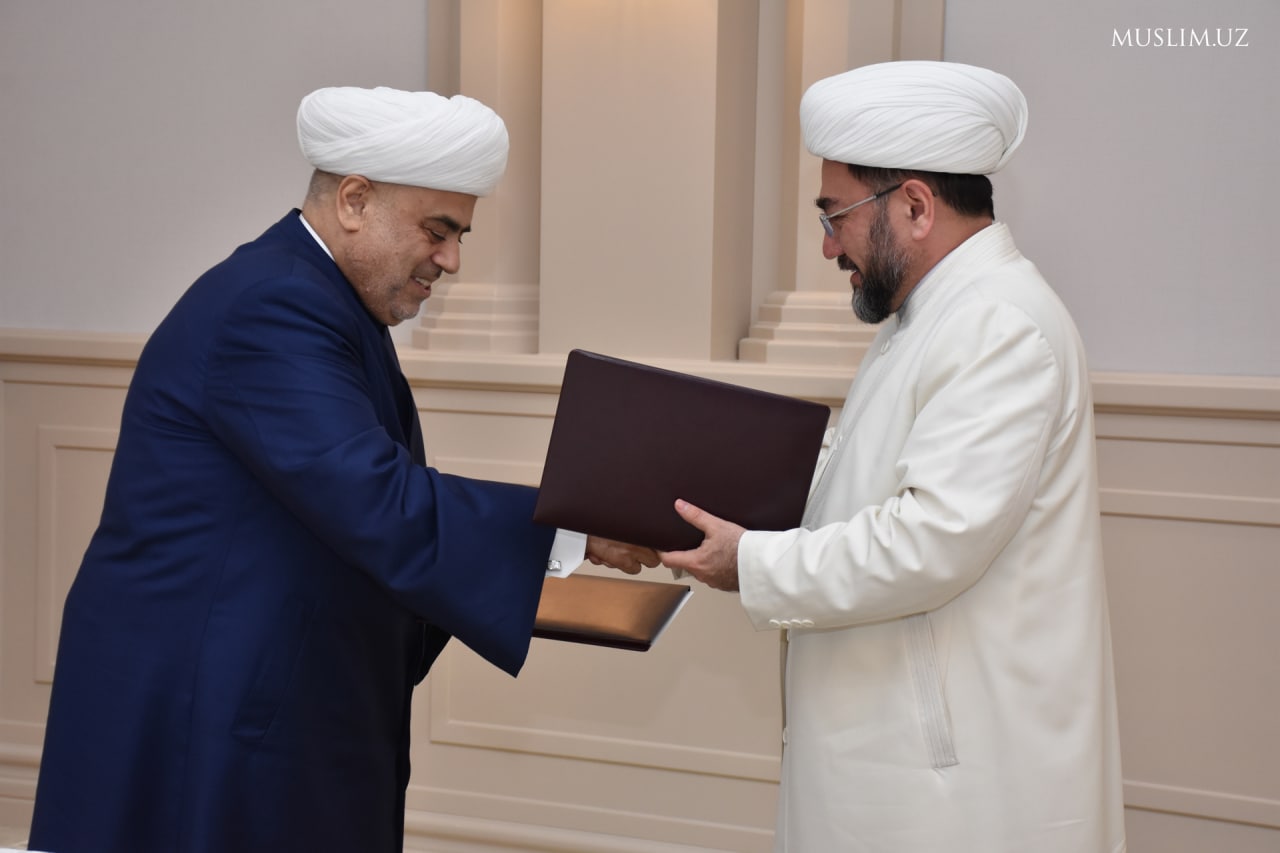 Allahshukur Poshazo expressed his gratitude to Mufti Nuriddin for his participation in the prestigious conference.
The Uzbek mufti thanked the Chairman of the Office of Caucasian Muslims, Shaikhulislam Pashozada, for inviting him to the international conference and expressed confidence that it will be held at a high level.
The Muslim top officials exchanged their views on the fact that thousands of scientists and thinkers who grew up in the lands of the Turkic peoples made a great contribution to the development of the Islamic religion, and that it is necessary to further strengthen the relations between the religious authorities of the two countries.
During the dialogue, the parties signed a memorandum of cooperation to further strengthen friendship and fraternal ties between the peoples of the two countries, develop cooperation in the religious sphere, and exchange mutual experience.