Shavkat Mirziyoyev visits construction site of Imam Bukhari Complex and Tourism Center in Samarkand
July 15. President Mirziyoyev paid a visit to the tomb of Imam Bukhari after seeing off the Turkmenistan leader where the Ayats from the Quran were recited.
The mausoleum is one of the blessed sites for the Islamic world comprising a mosque for about 10,000 worshipers, four minarets, and porches are being built along with other facilities like hotels, parking lot, bus station, kitchens, and toilets.
The head of state reviewed the works and gave instructions on creating all the comforts for the pilgrims.
"Insha'Allah, after the opening of this complex, the number of pilgrims will increase. Especially many intellectuals come. All conveniences should be taken into account for them. This place should be not only religious and educational but also a huge cultural centre. Therefore, it is necessary to bring the best florists and turn the complex into a flower garden in winter and summer," said Shavkat Mirziyoyev.
The President also visited the Tourism Center being built in the Samarkand district.
"Eternal City" caravanserai is being built here. The rowing channel is being put in order, and a garden is being created around it.
In general, this complex will raise the tourism industry to a new level not only in the Samarkand region and the country, but also in the entire region, with its compliance with all international standards in the field of tourism, and the most modern service potential.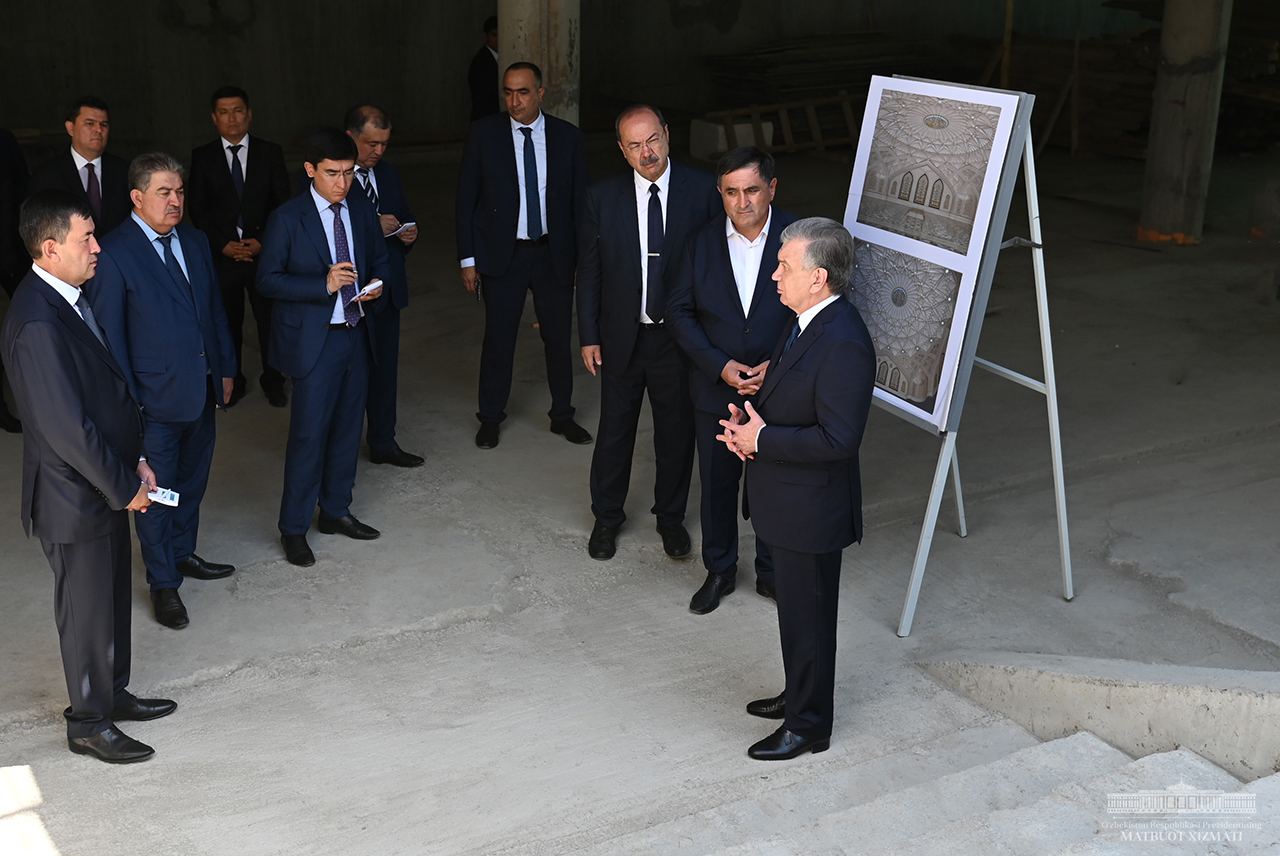 The head of state gave recommendations on creating modern conditions for holding major international conferences here, showing the culture, enlightenment, and national dishes of our people.
President Shavkat Mirziyoyev ended his visit to Samarkand and returned to Tashkent.