In Oxfordshire, England, a lightning strike resulted in a powerful gas explosion at a waste processing plant on October 2, BBC has reported.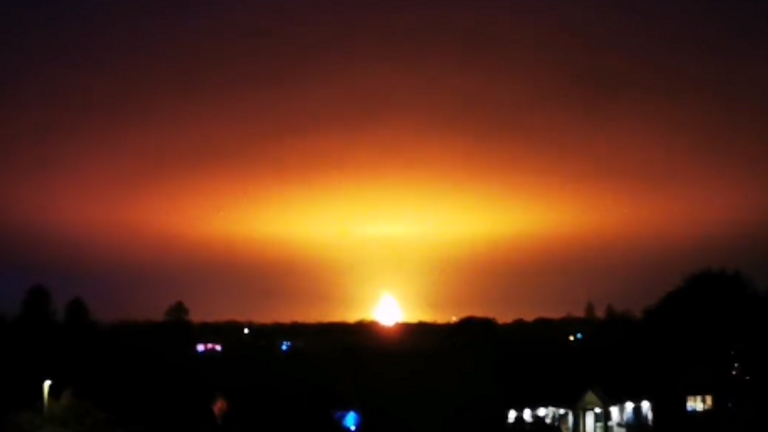 Severn Trent Green Power, the company that owns the facility, confirmed that the explosion occurred in a reservoir where food waste is converted into biogas.
The plant is located in Cassington village, just northwest of Oxford. The company stated that no one was injured in the explosion and subsequent fire. Six fire trucks and 40 firefighters were involved in extinguishing the fire.
Due to the explosion, electricity was temporarily cut off in nearby areas, and the police closed the road from the northern outskirts of Oxford to the neighboring town of Eynsham during firefighting operations.
"Thunderstorms in October are quite rare in England. This year, meteorologists attribute them to unusually high temperatures. According to their forecasts, thunderstorms in the southeast and south of England will continue for several more days." - mentioned BBC in article.
Follow Daryo's official Instagram and Twitter pages to keep current on world news.