Based on the data of the World Bank, Statista analyzed the countries which are heavily in debt to China.
As of October 1, debt 2022, the state foreign debt of Uzbekistan is 23.2 billion dollars or 30.1 per cent of GDP.
Out of this, the state's foreign debt is 17 billion dollars. Uzbekistan also borrowed from the Asian Development Bank ($5.4 billion) and the World Bank ($4.4 billion).
The State Development Bank of China, China Eximbank and Chinese financial institutions have lent 4 billion dollars to Central Asia's most populous state.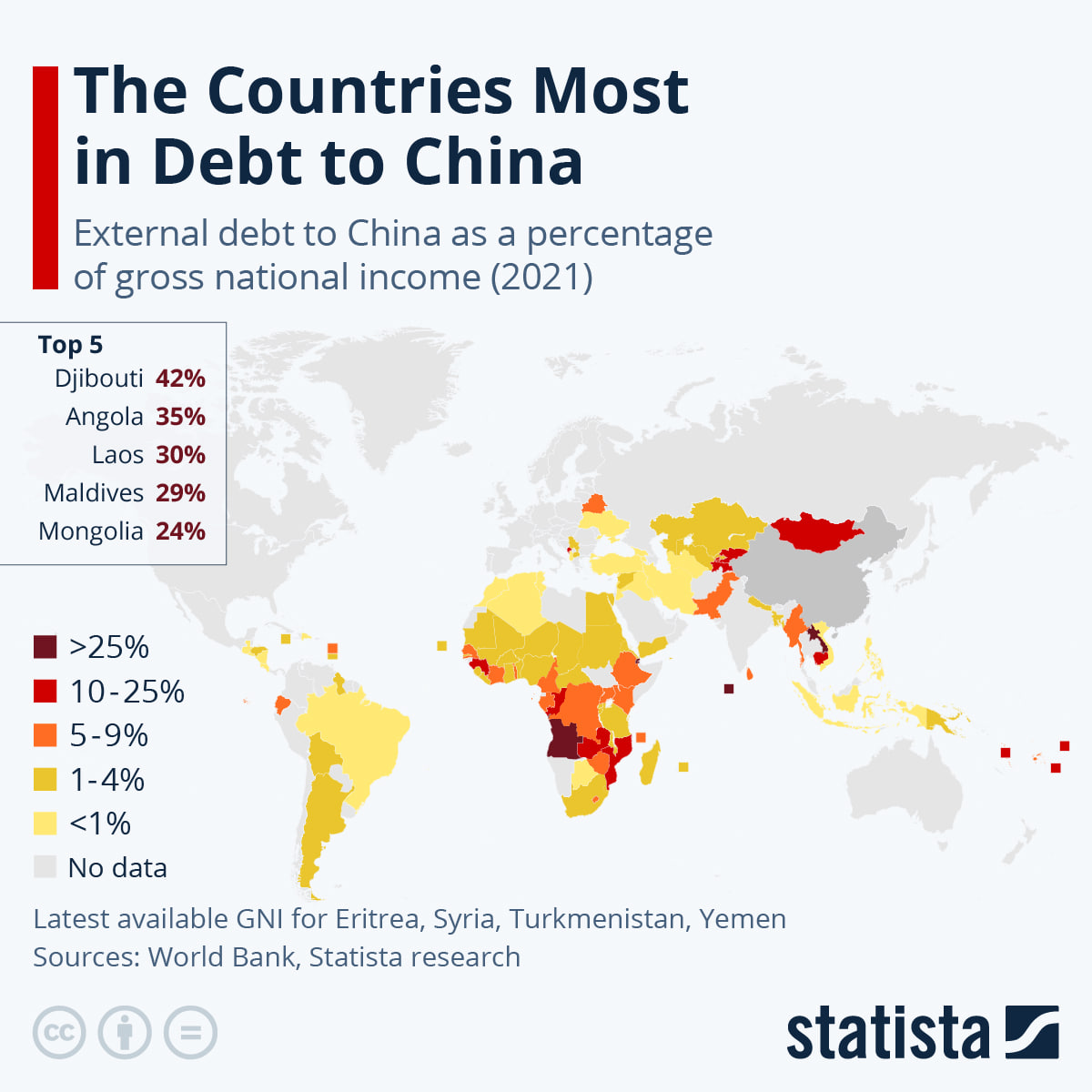 Djibouti and Angola are the countries with the largest debt burden in relative terms. The Maldives and Laos, which opened a railway line last year with a loan from China, are next in line.
The president of the World Bank, David Malpass, called the debt levels of many countries "unsustainable".
As of 2021, China has officially lent nearly $180 billion to low- and middle-income countries, a 4.5-fold increase from just $40 billion in 2010.
Chinese loans are granted at higher interest rates than international institutions such as the International Monetary Fund or the World Bank.