A direct flight will be launched from the South Korean city of Incheon to the Fergana region, the press service of the Ferghana government reports.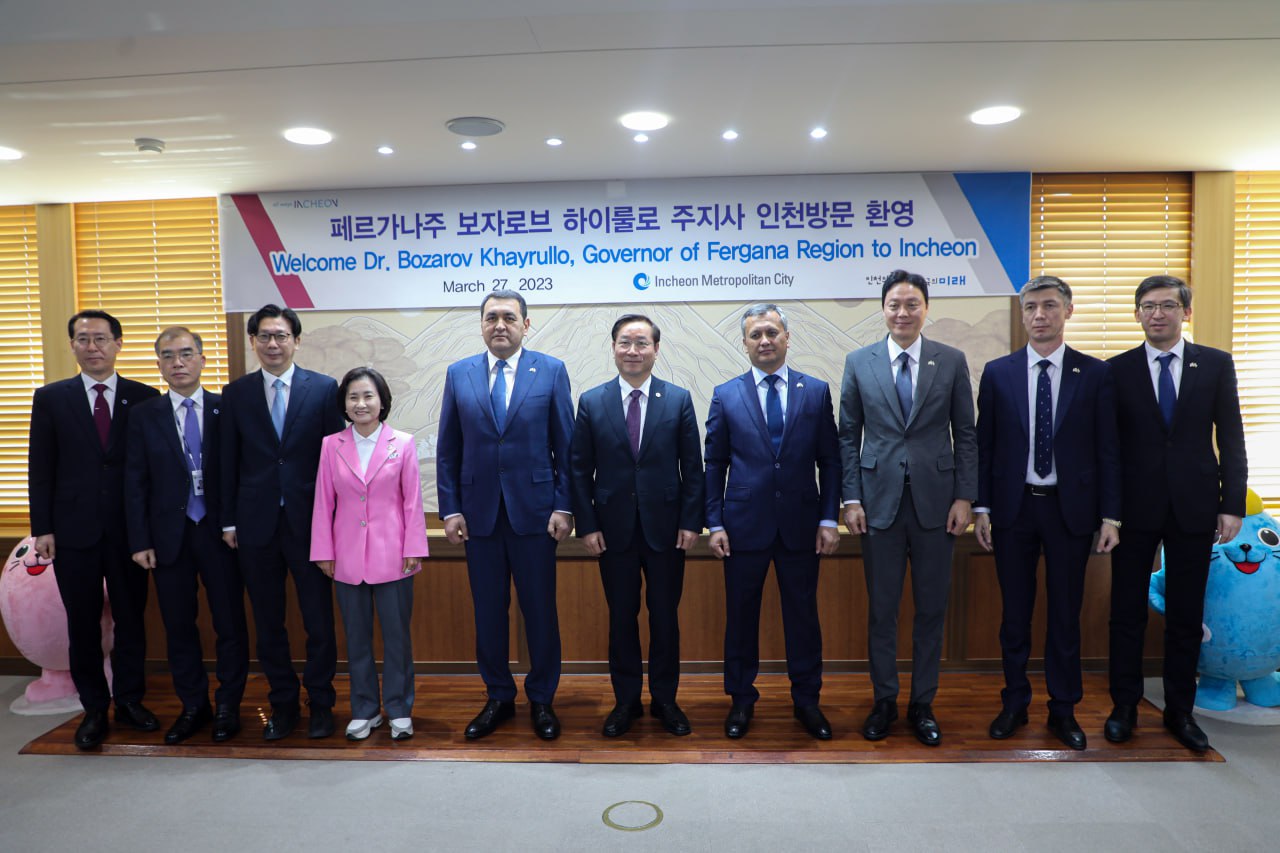 A delegation of Fergana region officials and businessmen led by regional governor Khairullo Bozorov returned from a practical visit during March 27-30 to the Republic of Korea.
According to the program of the event, the members of the delegation held a meeting with mayor of Incheon Yu Chon Bok and city officials.
During the dialogue, the issues of developing economic-investment relations and effective cooperation in a number of other social and cultural spheres were discussed between the fraternal regions - Fergana region and the city of Incheon.
It was noted that the development of mutual cooperation with the efforts of the representatives of the two countries is strengthening interregional relations by itself. Inchon Mayor Yoo Chon Bok said, "Ethnic Koreans living in Uzbekistan and about 10,000 Uzbeks working in Incheon are of great importance in this regard."
The proposal to establish a branch of the Incheon free economic zone in the Fergana region, which was raised during the dialogue, was approved by the leaders of the two regions. It was also noted that the negotiations on establishing direct flights to Fergana in Incheon are at the final stage. And they agreed to regularly organize joint events in social, scientific, sports, art, and cultural directions.
It was agreed to create a working group under the leadership of the mayor of Incheon and the deputy governor of the Fergana region on the implementation of the agreements, to discuss the results of cooperation online every quarter.