Uzbek President visited one of the platoons of the Border Guards of the State Security Service at the Uzbekistan-Afghanistan border in Surkhandarya region where he also met the families of the soldiers.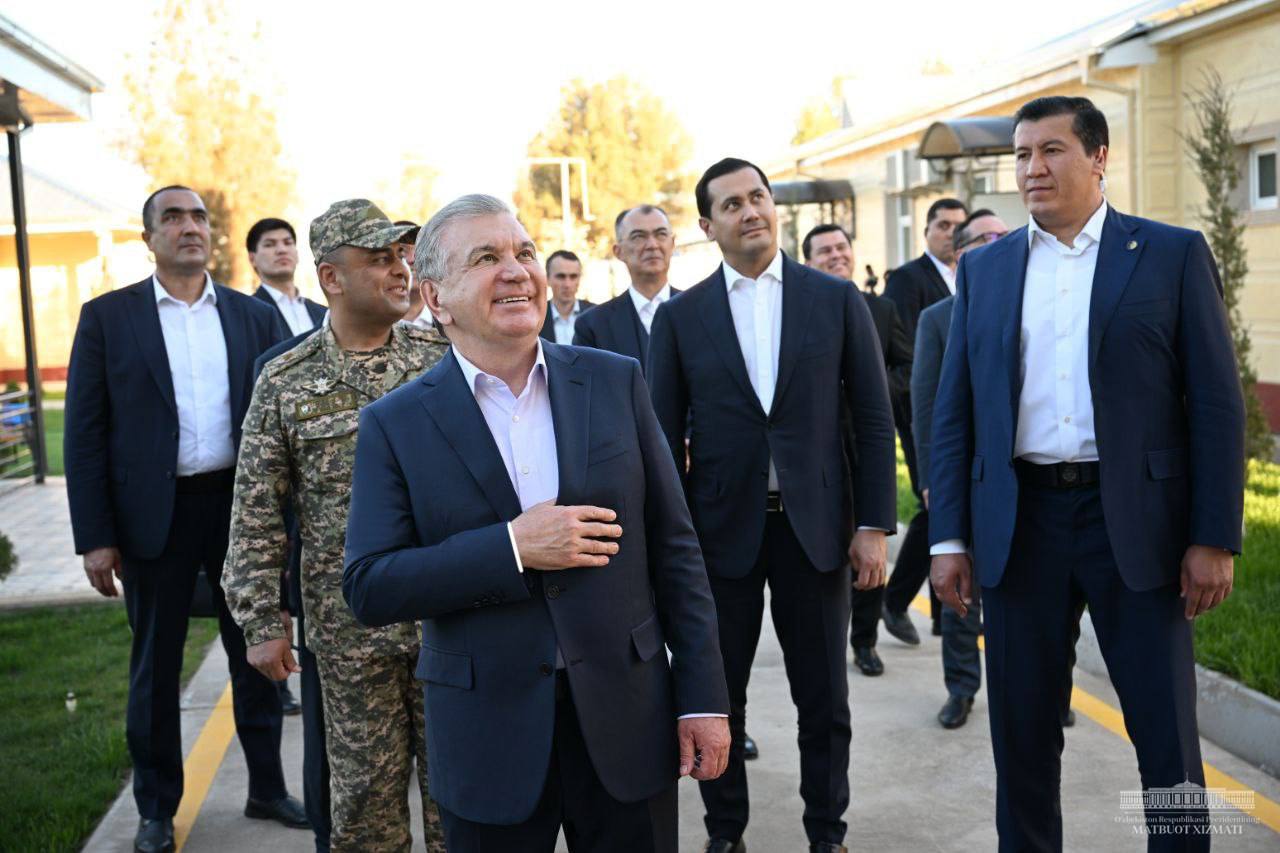 "You duly fulfil your duties as the defenders of our country and raise children. You are showing great courage by helping your husbands. You are also defenders of our Motherland," Shavkat Mirziyoyev talked to the guards' wives.
The base boasts playgrounds, sports fields, sewing and confectionery room for women in the yard, and a bus regularly drives children to school and kindergarten.