Footage on September 22 captured Syrian President Bashar Assad and his wife, Asma, disembarking from an Air China plane in Hangzhou, where they were greeted with celebratory music and the flags of both China and Syria. Approximately 100 young people and children in colorful attire were organized in rows, engaging in a dance performance.
This marked Assad's first visit to China since 2004, during which he held talks with Chinese President Xi Jinping. On the following day, both leaders attended the opening ceremony of the Asian Games.
Although diplomatic relations between the two nations were established in 1956, Assad's visits, separated by nearly two decades, make him the sole Syrian president to have visited China. Assad faced increasing international isolation following his government's response to the Arab Spring protests in 2011 and the subsequent civil war. His regime has been accused of war crimes, including the use of chemical weapons, barrel bombs, torture, and extrajudicial killings.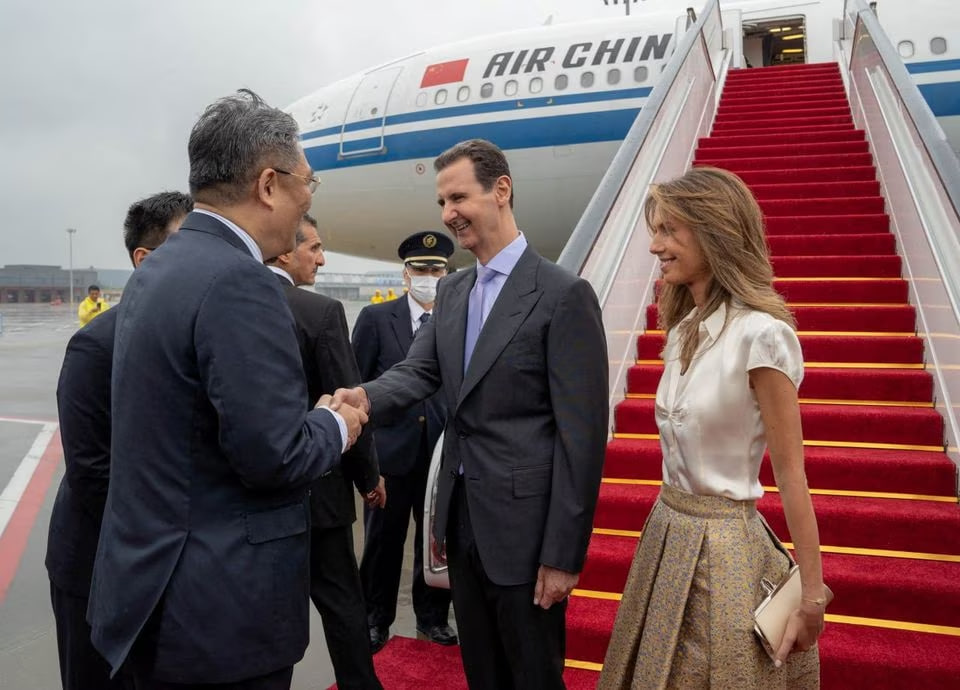 In recent weeks, anti-government protests in Syria have intensified due to unpopular policy decisions. In May, Assad attended a significant international gathering for the first time since the conflict began, participating in an Arab League summit in Jeddah, Saudi Arabia. Despite Western leaders' displeasure, the body agreed to readmit Syria after its suspension of over a decade due to the civil war. Assad's visit to China could signal an effort to further rehabilitate diplomatic ties.
Chinese state broadcaster CCTV provided extensive coverage of Assad's arrival in Hangzhou, featuring a 35-minute livestream on the Sina Weibo social media platform, conveying significant symbolic importance.
During their meeting, Xi announced the establishment of a "strategic partnership" between China and Syria, as reported by CCTV. Xi emphasized China's willingness to continue collaborating with Syria in the face of global instability and uncertainty, expressing mutual support, friendly cooperation, and a joint commitment to defending international fairness and justice. Xi pledged China's support for Syria in resisting foreign interference, and unilateral intimidation, and in preserving national independence, sovereignty, and territorial integrity. He also promised assistance in helping Syria rebuild and enhance its counterterrorism capabilities.
Haid Haid, a consulting fellow at the London-based think tank Chatham House, noted on social media that the focus of this meeting was likely centered on persuading China to contribute to Syria's economic recovery.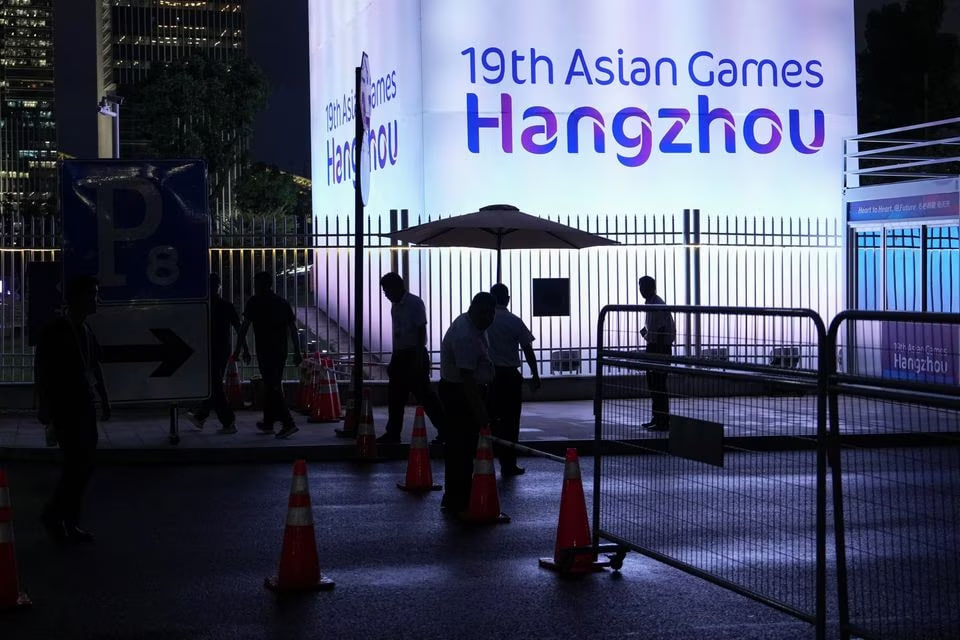 The Chinese government's post-meeting announcement indicates a readiness to bolster cooperation with Syria through the Belt and Road Initiative (BRI), also known as the New Silk Road, which Syria joined in 2022. This could lead to increased imports of high-value agricultural products from Syria. However, the extent of financial aid Assad will receive from this partnership remains uncertain.
Unlike Iran and Russia, China has not provided direct support to the Assad regime during the civil war. Nevertheless, China has significantly aided Assad's government by partnering with Russia to exercise its veto power on the UN Security Council, blocking resolutions related to Syria on at least eight occasions.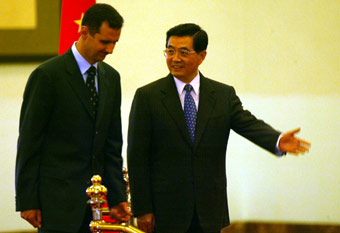 In 2017, China's state news agency Xinhua reported that the Chinese government intended to participate in Syria's reconstruction. Strategic investments in Syria could grant China access to Mediterranean ports such as Latakia and Tartus, offering new prospects for the New Silk Road initiative.
Alfred Wu, a professor at Singapore's National University's Lee Kuan Yew School of Public Policy, stated that Assad's visit to China aligns with President Xi's repeated challenges to the United States. Wu clarified that this visit was not primarily related to the New Silk Road initiative, as China's financial capacity for expanding the project has diminished. Instead, it was about President Xi asserting his leadership in the Global South. Wu cited a similar rationale for Xi's attendance at the BRICS summit in South Africa, while not participating in the G20 hosted by India.
Xi has consistently welcomed high-ranking representatives from countries that have faced ostracism from the United States and its allies. Assad's visit is unlikely to improve his standing with the US and EU, as Western countries are unlikely to receive him. China, therefore, represents a key diplomatic option for Assad amid his international isolation.
Follow Daryo's official Instagram and Twitter pages to keep current on world news.