Tens of thousands of individuals gathered across France on September 23 to demonstrate against police violence and racial discrimination. The catalyst for these protests was the continued outrage stemming from the police killing of 17-year-old Nahel Merzouk in June, DW reports.
However, these demonstrations also featured various groups and initiatives advocating for immigration rights, affordable housing, and economic justice. They decried systemic racism, police brutality, and the widening social disparities.
Approximately 100 rallies occurred nationwide. Labor unions reported roughly 80,000 participants in the protests across France in response to a call by radical leftists, although the police estimated the number at 31,800. As per the report from the French news agency AFP, hundreds of people dressed in black and wearing hoods broke away from the main march, which included several thousand individuals. They allegedly vandalized the windows of a bank branch and assaulted a police vehicle with iron rods.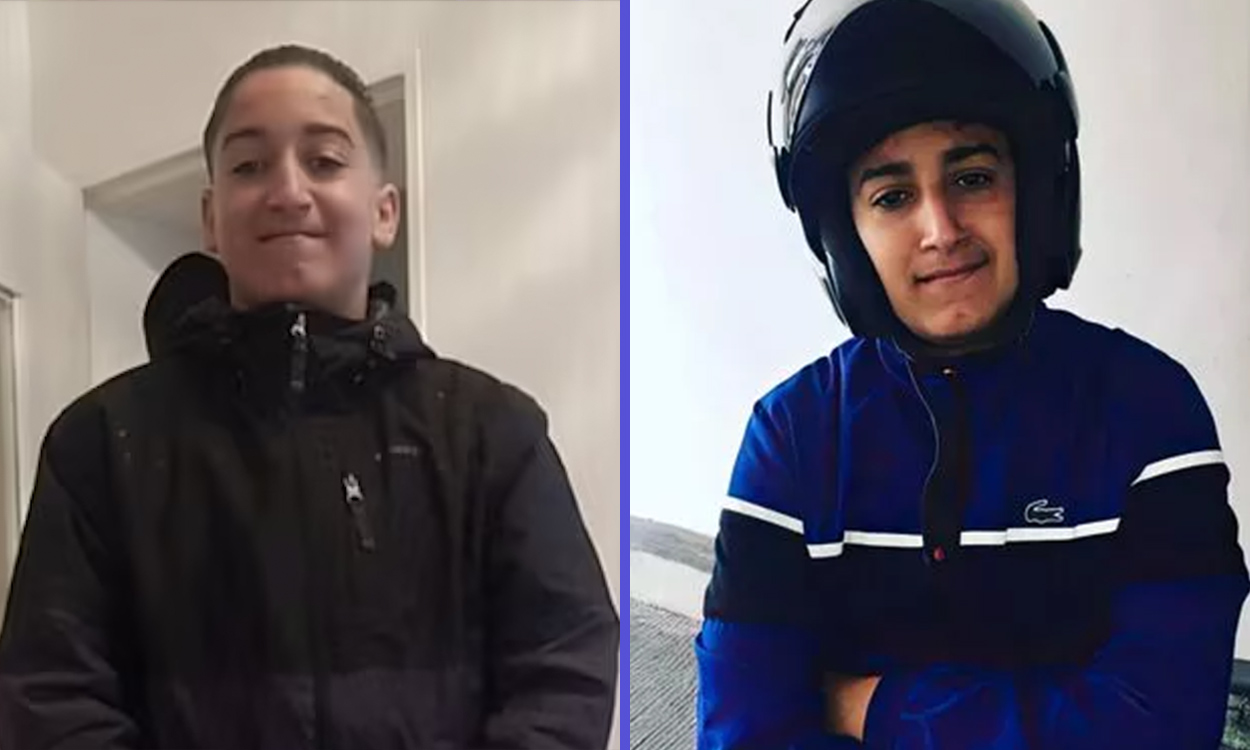 A video later broadcasted by the BFMTV channel depicted a group of masked protesters chasing after the car, repeatedly striking it, with one person using a crowbar to shatter a window. An officer emerged from the vehicle and displayed his service weapon but did not fire it before returning to the vehicle. Paris Police Chief Laurent Nunez disclosed that three individuals were arrested in connection with the incident.
French Interior Minister Gerald Darmanin commented on X, the platform formerly known as Twitter, condemning "unacceptable violence" against the police and warning about the consequences of anti-police animosity.
style="text-align: justify;">https://x.com/GDarmanin/status/1705614651852017749?s=20
The Killing of Nahel Merzouk The death of Nahel Merzouk due to a police gunshot led to extensive riots in June and July. These disturbances, which included acts of arson and looting, erupted after video footage revealed that the young man had not attempted to run over the officers during a police inspection, contrary to initial claims.
Authorities eventually restored order through a significant police presence. However, since then, President Emmanuel Macron's government has not presented a plan to address the situation in socially isolated suburbs, nor has it conducted a critical analysis of police conduct.
A report from the Inspectorate General of the National Police (IGPN) reveals that a total of 38 individuals died, and 66 were injured in police operations in 2022, compared to 37 deaths and 79 injuries in 2021.
Follow Daryo's official Instagram and Twitter pages to keep current on world news.