During the 78th session of the United Nations General Assembly, the leaders of the United States, Kazakhstan, Kyrgyz Republic, Tajikistan, Turkmenistan, and Uzbekistan convened for the inaugural C5+1 Presidential Summit. The summit yielded the New York Declaration, reaffirming a commitment to regional cooperation and outlining key principles and initiatives to foster resilience in the areas of security, economy, and energy.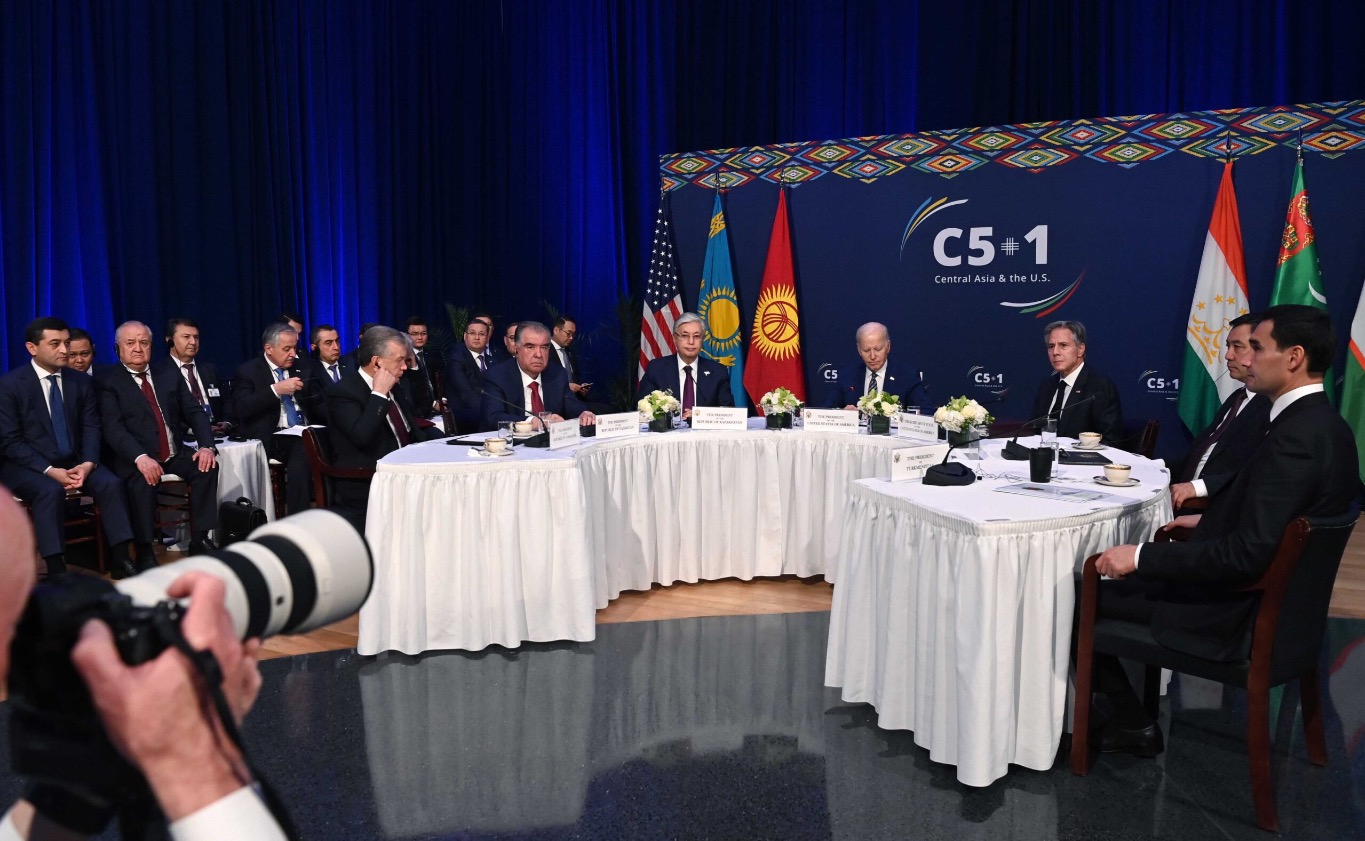 The C5+1 platform, established in 2015, has steadily evolved to address pressing regional challenges. The creation of the C5+1 Secretariat in 2022 and the formation of Working Groups on Economy, Energy, and the Environment, and Security have deepened cooperation among the member states.
Resilience through Partnership
The leaders emphasized their commitment to upholding the principles of the United Nations Charter and respecting the sovereignty and territorial integrity of all states. The shared objectives and progress made since the platform's inception underscore the importance of the C5+1 mechanism in addressing regional issues and pursuing peace, prosperity, and sustainable development.
Expanded Security Cooperation
In light of the situation in Afghanistan and its implications for regional security, the leaders reaffirmed their dedication to strengthening security cooperation. Measures include expanded information sharing, cooperation on border security, support for repatriation efforts from northeast Syria, and the sharing of best practices to counter terrorism and radicalization leading to violence. They also emphasized the importance of a sovereign and self-reliant Afghanistan that respects human rights, including those of women and girls.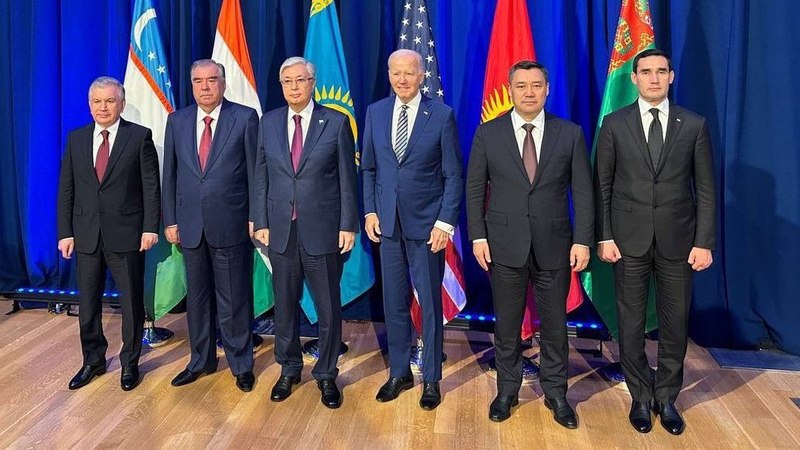 C5+1 Economic and Energy Corridor
The leaders highlighted the necessity of bolstering economic resilience to access global markets and attract sustainable international investment in Central Asia, particularly in the green economy. The creation of a more favorable business environment for U.S. private sector trade and investment, alternative trade routes, and regional connectivity are among the priorities. The leaders stressed their commitment to harnessing economic tools and international financial institutions to drive inclusive, sustainable economic development in the region.
Enhancing Energy Security and Combating Climate Change
The leaders recognized the importance of integrating regional energy systems, increasing clean energy production, and addressing methane emissions and sustainable hydropower capacity. They also acknowledged the growing demand for critical minerals essential for clean energy technologies and announced the launch of a C5+1 Critical Minerals Dialogue. The commitment to water security, environmental quality, and glacier preservation was underscored, along with efforts to combat climate change.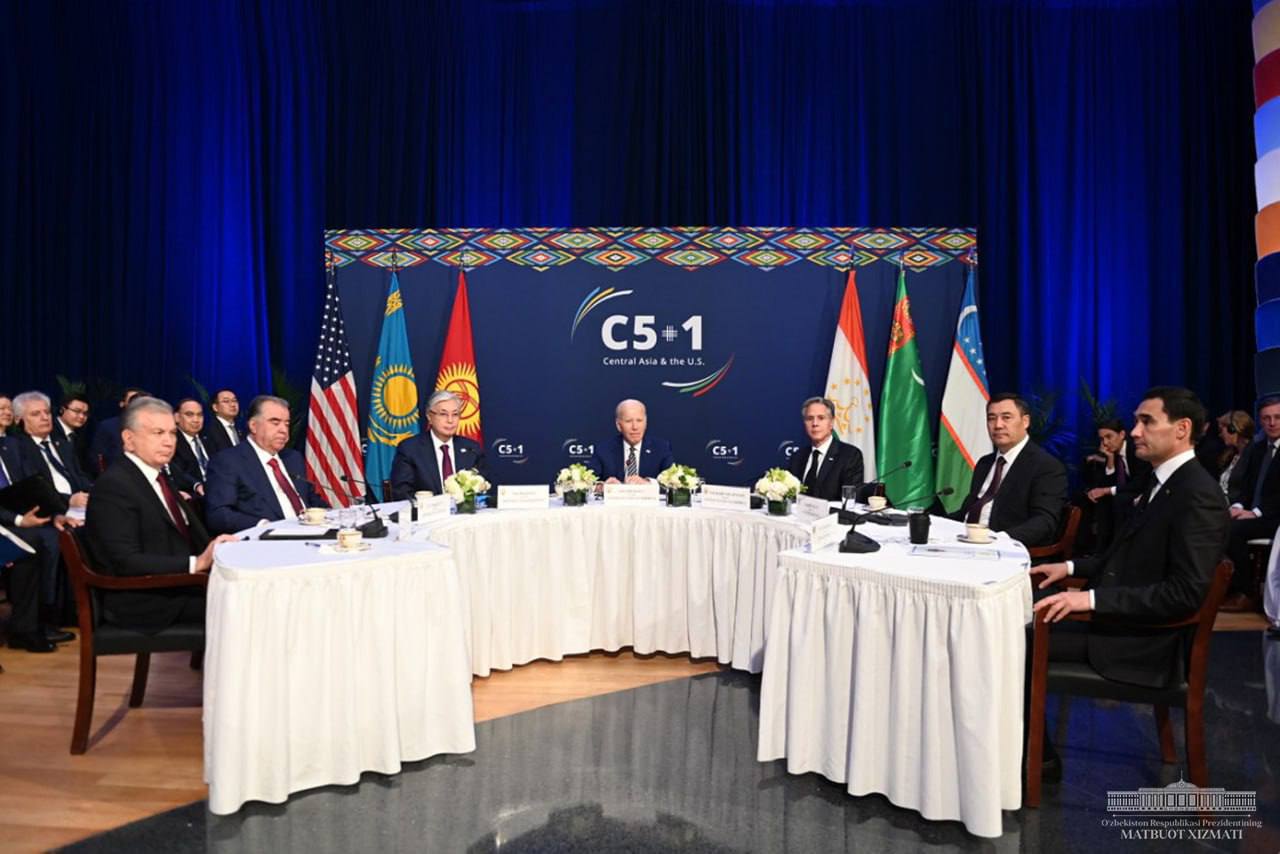 Partnership through People
The leaders emphasized the significance of the human dimension in C5+1 activities. They pledged to promote the rule of law and democratic governance, support educational capacity building, vocational training, youth development, and exchange opportunities. Institutions of higher education in Central Asia will continue to serve as bridges for regional connectivity and cross-cultural understanding, further enhancing people-to-people ties.
In conclusion, the New York Declaration heralds a new era of partnership under the C5+1 framework, guided by a shared vision for a more resilient, secure, and prosperous Central Asia. The leaders committed to regular dialogue and joint action, maintaining a high-level engagement to address emerging challenges, and delivering practical results for their people.
The inaugural C5+1 Presidential Summit serves as a testament to the commitment of the United States, Kazakhstan, Kyrgyz Republic, Tajikistan, Turkmenistan, and Uzbekistan to strengthen regional cooperation and confront shared challenges.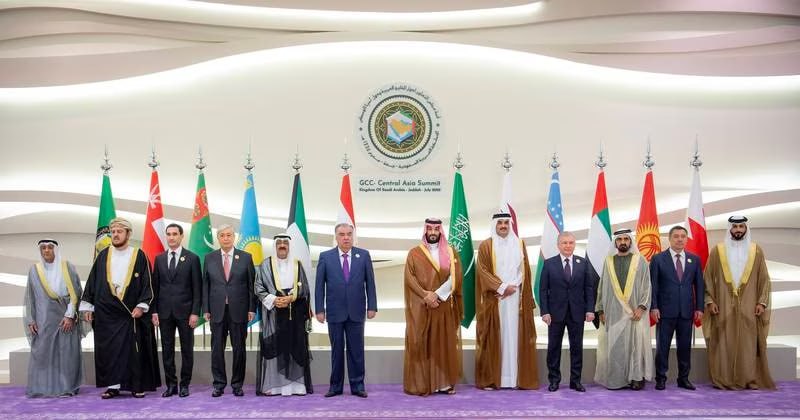 A few months ago, a significant gathering of Central Asian leaders took place at the "Central Asia + GCC Summit," hosted in Saudi Arabia from July 18 to 19, 2023. This event has since emerged as a crucial milestone in nurturing interregional collaboration between the nations of the Persian Gulf and Central Asia. Spearheaded by Saudi Arabia, the summit was strategically designed to fortify bonds across trade, economics, culture, and humanitarian endeavors, all while elevating investment initiatives and pioneering innovative avenues for cooperation.
The summit brought together foreign affairs ministers from Gulf countries, including Saudi Arabia, the United Arab Emirates, Kuwait, Bahrain, Oman, and Qatar, and Central Asian states, namely Kazakhstan, Kyrgyzstan, Tajikistan, Uzbekistan, and Turkmenistan. Their discussions spanned various fields, including supply chain restoration, food, energy, and water security, green energy promotion, environmental issues, best practice sharing, and trade and investment mechanisms.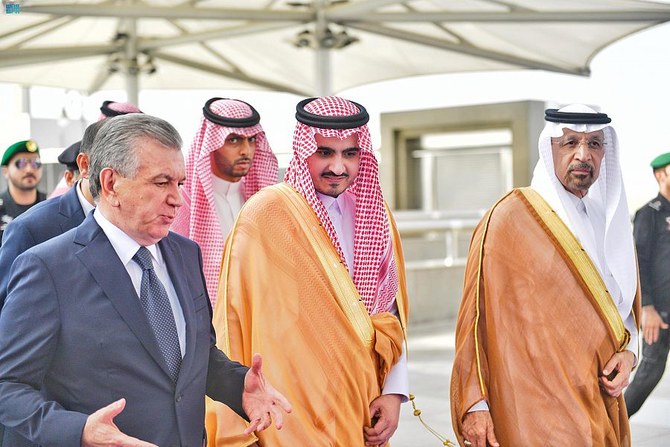 The C5+1 Presidential Summit and the Central Asia + GCC Summit represent distinct regional diplomatic efforts. The C5+1 Summit, comprising the leaders of the United States and five Central Asian nations, focused on addressing security challenges, economic resilience, and energy security in Central Asia. Its New York Declaration outlined specific commitments and initiatives to bolster cooperation. In contrast, the Central Asia + GCC Summit brought together foreign affairs ministers from Gulf countries and Central Asian states, highlighting a diverse agenda encompassing trade, economy, culture, and religious factors. This summit emphasized the role of Islam as a unifying element and its geopolitical implications, showcasing the Gulf countries' expanding influence in Central Asia. While both events aimed to foster cooperation and address regional challenges, they differed in their participants, agendas, outcomes, and geopolitical significance, reflecting the unique dynamics and priorities of their respective regions.
Follow Daryo's official Instagram and Twitter pages to keep current on world news.