On September 15, preceding the visit of the President of Uzbekistan to the United States of America, Washington, D.C. played host to the Uzbekistan-US Business Forum. Distinguished participants included top officials from key ministries and departments, industry associations, commercial banks, and investment entities from both nations.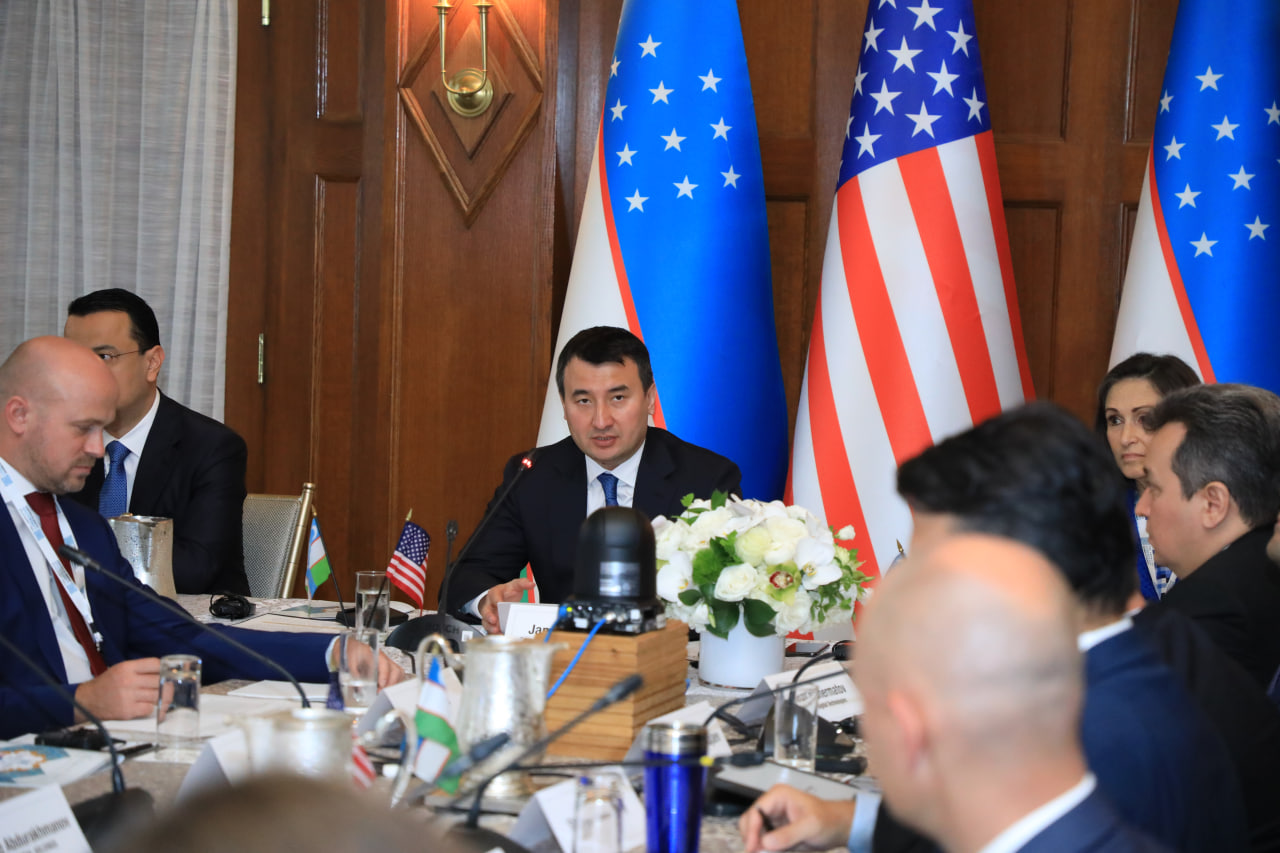 Also in attendance were leaders of major U.S. corporations engaged in various sectors, including ICT, engineering, agriculture, light industry, transport, banking, and more.
The opening ceremony featured speeches by Jamshid Khodjaev, Deputy Prime Minister of Uzbekistan, Laziz Kudratov, Minister of Investment, Industry, and Trade, Carolyn Lamm, Chairwoman of the American-Uzbek Chamber of Commerce, Reta Jo Lewis, President and Chair of the Board of Directors at EXIM Bank of the USA, and John Mark Pommersheim, Deputy Assistant Secretary of State for Central Asia.
These speeches underscored the rapid growth in trade, economic, and investment relations between the two countries, attributed to strong political will at the leadership level and continuous collaboration between governments and businesses.
The Uzbek side highlighted significant accomplishments in economic development, trade, industry, and the enhancement of the investment climate. Key achievements mentioned included the establishment of mechanisms for free markets and fair competition, robust support for entrepreneurship, infrastructure development, energy resource availability, reduced state involvement in the economy, and the initiation of extensive privatization efforts.
As a result of these reforms, Uzbekistan has become an appealing investment destination, particularly for American enterprises. Presently, 300 U.S. companies operate in Uzbekistan, more than double the number in 2017. Success stories abound across various sectors, including General Motors in automobile manufacturing, John Deere and CNH in agricultural machinery, Air Products in gas production, and Silverleafe in agriculture, among others.
Furthermore, promising areas for collaborative investment projects were identified, such as mining, chemicals, energy, textiles, agriculture, pharmaceuticals, electronics, and information technology. Opportunities are ripe for joint ventures to produce high-value-added products for export to third countries.
The importance of strengthening business ties between both nations and the commitment to providing comprehensive state support for joint projects and initiatives were emphasized.
Throughout the event, separate sessions addressed global competition, ensuring resilient supply chains, improving the business environment, fostering innovation, strategic forecasting, privatization, and financial and technical cooperation.
The business forum continued with "G2B" and "B2B" meetings, facilitating in-depth discussions between Uzbekistan's ministry and department heads, industry associations, and leading U.S. companies. These sessions allowed participants to explore joint venture creation and mutually beneficial trade agreements.
As a result of the forum, 12 agreements were signed in various fields, encompassing energy, mechanical engineering, ICT, agriculture, financial and technical cooperation, and the production of medical and pharmaceutical products.
Follow Daryo's official Instagram and Twitter pages to keep up to date on world news.