The 6-year-old boy who shot an elementary teacher earlier this year in Newport News city, Virginia, will not be criminally charged, reports CNN.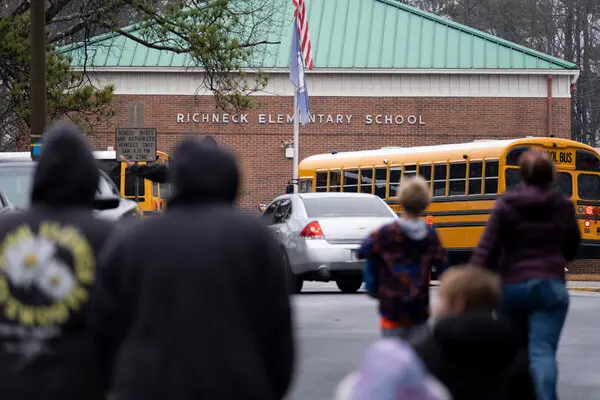 The boy allegedly shot and injured Abigail Zwener, an Elementary School teacher on January 6. The shot left her in critical condition, but she recovered and was released from the hospital a week later.
"After researching this issue thoroughly, we do not believe the law supports charging and convicting a 6-year-old with aggravated assault," said Howard Gwynn, city Commonwealth's Attorney.
The shooting caused public outrage from the local community and parents who criticized local authorities' response to the incident followed by two officials reportedly leaving their posts.
The police chief said earlier in January there was "certainly a possibility" the 6-year-old boy's mother could face charges connected to the shooting.
The boy's family released a statement saying the "firearm our son accessed was secured." The boy is reported to have an "acute disability" and had his mother or father accompanying him to class every day. However, the week incident happened was the first week the boy's parents were not in class with him.
"We will regret our absence on this day for the rest of our lives", said the statement.
This is not the only gun violence-related incident in the US. Over 44,000 shooting victims were reported in the country in 2022. According to the Gun Violence Archive website, half were suicides and half were murders, accidents, or self-defense.