20 Uzbek judokas competed at the Grand Slam judo 2023 hosted by Tashkent which ended on March 5, Sunday.
Davlat Bobonov (-90 kg) and Alisher Yusupov (+100 kg) defeated all their opponents and won the gold medals in the competition making it a historical moment by winning 8 medals overall.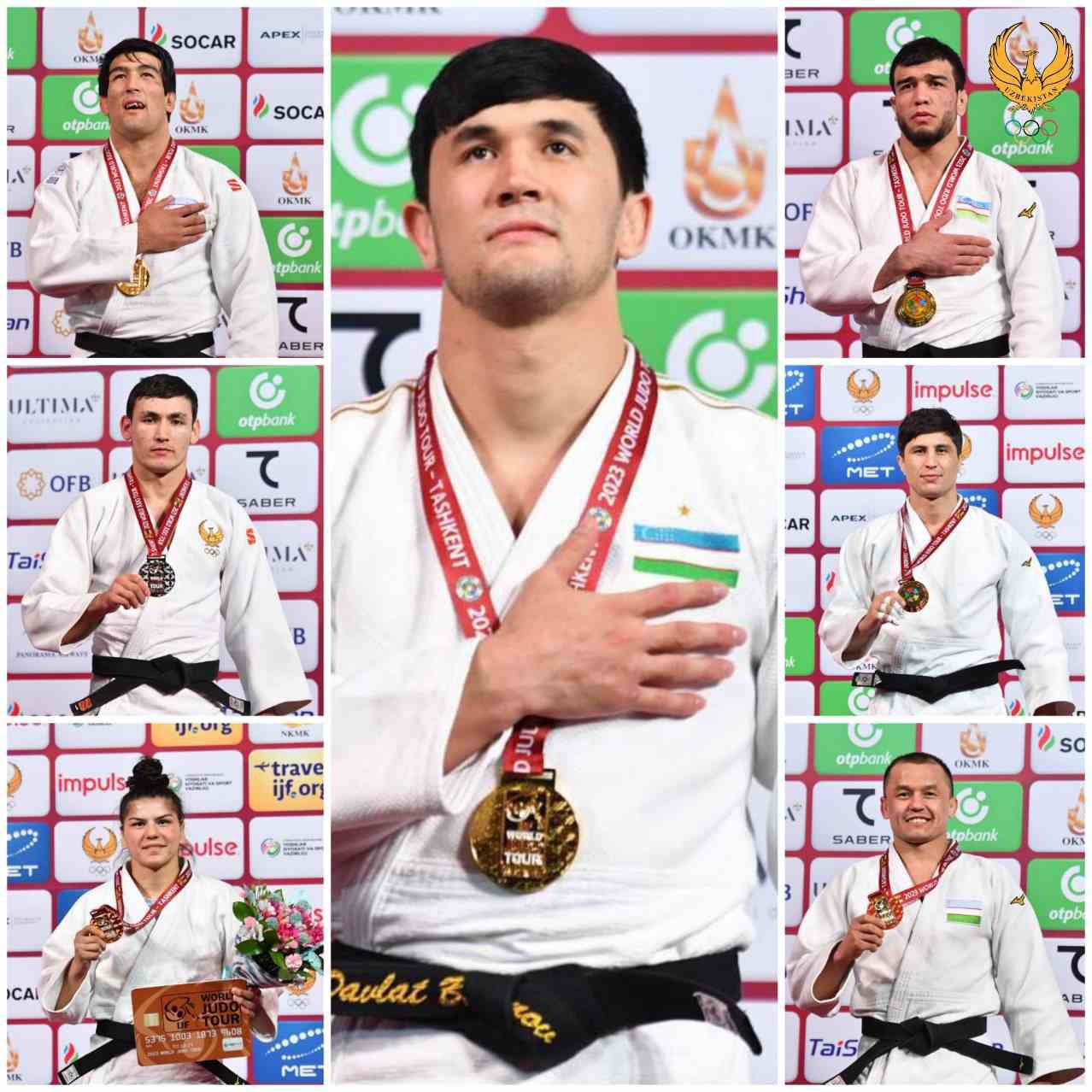 The delegation of Uzbekistan took second place after Japan (4-3-2) followed by Austria (1-2-0), Georgia (1-1-1) and Hungary (1-0-1) in fifth.
Uzbek judokas all medals won at Tashkent Grand slam 2023:
Gold medal
-73 kg: Murodjon Yoldoshev
-90 kg: Davlat Bobonov
+100 kg: Alisher Yusupov
Silver medal
-66 kg: Sardor Nurillayev
Bronze medal
-60 kg: Doston Roziyev
-66 kg: Muhriddin Tilovov
-81 kg: Musa Sobirov
-70 kg: Gulnoza Matniyozova