The United States Ambassador to Uzbekistan, Jonathan Henick, on Friday (February 17) presented certificates to twenty-five female entrepreneurs from Fergana, Andijan, and Namangan, who completed the first-ever Academy for Women Entrepreneurs (AWE) in the Central Asian country. Reportedly, AWE provided female entrepreneurs with the United States training to develop and market their businesses and boost their confidence as they contribute to Uzbekistan's economy.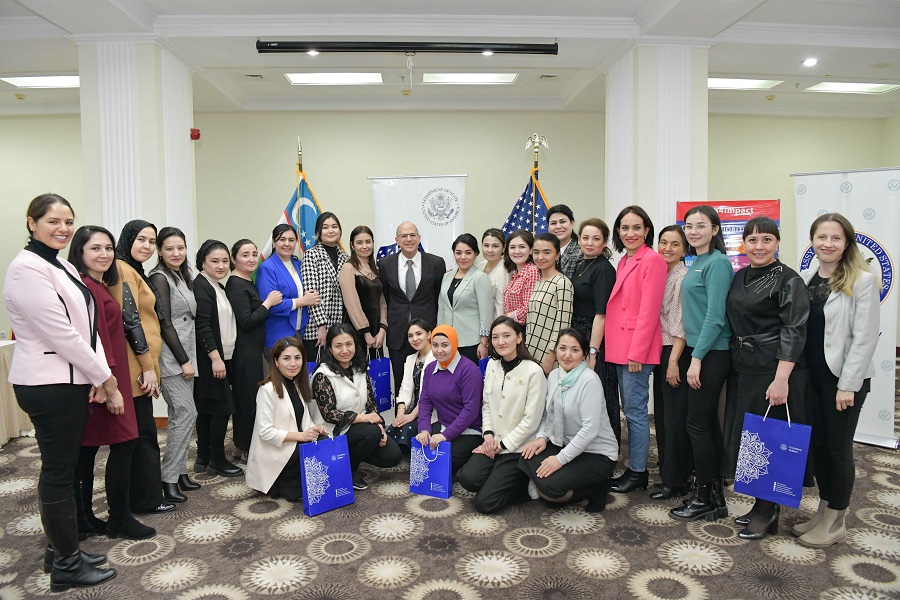 In his interview with the Daryo news agency, the U.S. Ambassador to the United States emphasized the country's continuous cooperation with Uzbekistan to develop sustainable economic opportunities for Uzbek nationals through various programs and initiatives.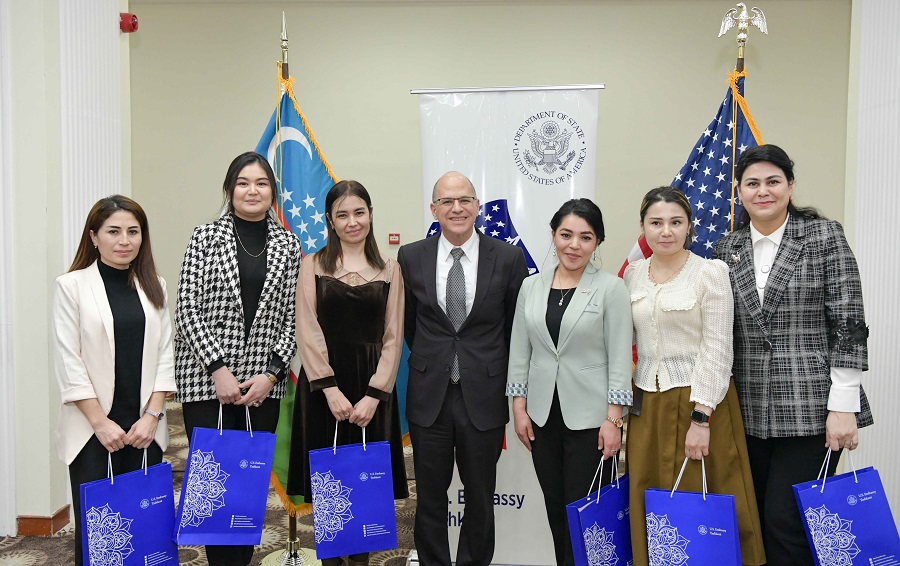 'We've been doing programs like this for four decades. As you've heard, we have programs designed for girls and boys, like the Flex Exchange Program. We have a program called Tech Girls and a program called Tech Women. This is a new program for us. And in this program, we had twenty-five women participating. But again, as I said, we hope to continue to offer programs like this in the future as well, U.S. Ambassador Jonathan Henick said.
As a result, both virtual and in-person classes of the program helped women acquire core business skills from experienced implementers, local mentors, and U.S. Exchange Program Alumni, as well as contribute to society in various sectors, including healthcare, skincare, and educational spheres.
'We are working hard on starting a liver transplant program in Uzbekistan. I participated in one screening project in Uzbekistan, and we found out that 8% of Uzbekistan's population is living with hepatitis but is not aware of their status. Every year four hundred people travel to India to get a liver transplant. So I decided to bring Indian doctors to Uzbekistan and set up a program here. We are working aggressively on educating the doctors with the help of the Indian doctors. So we are thinking of choosing one center where we will be educating the doctors, surgeons, anesthesia nurses, and paramedical staff and start the program in Uzbekistan so patients won't need to travel far and face visa issues, as many people find trouble traveling overseas, including due to the language barrier. The National Children's Medical Center expressed its willingness to launch this program. So we are thinking of starting with pediatrics. The business plan is almost ready. I am going to show it to the head doctor. We also spoke with the healthcare department director in Andijan; he is now waiting for my return. Next week we will have a meeting to discuss my business plan, and maybe we will launch a pediatric center in Tashkent and a center for adults in Andijan. I had a liver transplant surgery in India seven years ago. Unfortunately, I was often cheated because many people consider patients as just another business opportunity and do lots of illegal stuff. Surprisingly, even my language skills did not help me much. And then, the hospital offered me this as a job. So right now I have a team of nine women, and we help patients to reach India and then to get their procedure done without any problems in India', program participant Hulkar Qayumova said.
'I am from Fergana, and I sell Korean skincare products to my female colleagues, friends, and relatives. Women are my target customers. I aimed to promote my online shop because I don't have an offline shop; I work remotely. Women in remote areas don't have access to beauty shops in the city. Some women do need assistance in helping them find the best product for their skin. And this project enabled me to share my knowledge with every single woman and girl. And I want every woman of Uzbekistan to look good, beautiful, and stay young forever, Sevarakhon Fazildinova said in an interview with Daryo correspondent.
One of the project participants from Andijan and head of the D-Tour tourist company, Dildorakhon Khudoynazarova, said that the academy was a unique opportunity to support women entrepreneurs and to share experiences.