The press Secretary of the Minister of Foreign Affairs of Uzbekistan Akhror Burkhanov commented on the news about the destruction of the bas-relief of the poet Alisher Navoi in Afghanistan.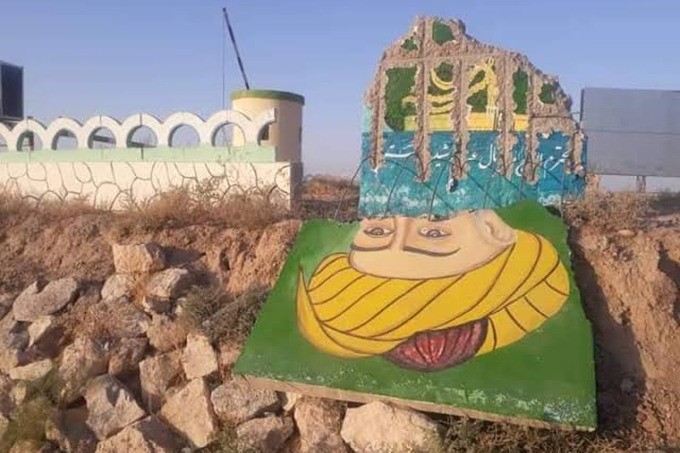 The photographs circulated on social media platforms show that there is now a white wall instead of the bas-relief with the statue of Alisher Navoi in Mazar-i-Sharif. Another photo fragment demonstrates a graffiti-style portrait of the poet. The report says that the destruction of the monument took place on the eve of the poet's birthday, which is widely celebrated on February 9, and that the Taliban have previously removed murals of historical figures and graffiti throughout the country.
"We express our regret for the damage caused to the bas-relief and graffiti of the great poet Alisher Navoi. Uzbek diplomats contacted the Afghan side, who assured that this act of vandalism in no way reflects the policy of the interim government, which advocates strengthening centuries-old friendly relations with fraternal Uzbekistan. Taliban criticize this an unauthorized and thoughtless act vandalism to our common historical cultural heritage," the press secretary said in a statement.
According to the Uzbek Foreign Ministry, the Afghan side would take measures to restore monuments and ensure respect for the common heritage.