Stat.uz 2022: GDP of Uzbekistan doubles in 5 years reaching 888.34 trillion soums
According to the Agency of Statistics under the President of Uzbekistan, the GDP growth rate of the republic rose by 5.7% compared to the level of 2021 whereas the share of industrial goods in GDP increased by 5.2%), services - by 8.5%, net taxes on products - decreased by 0.8%.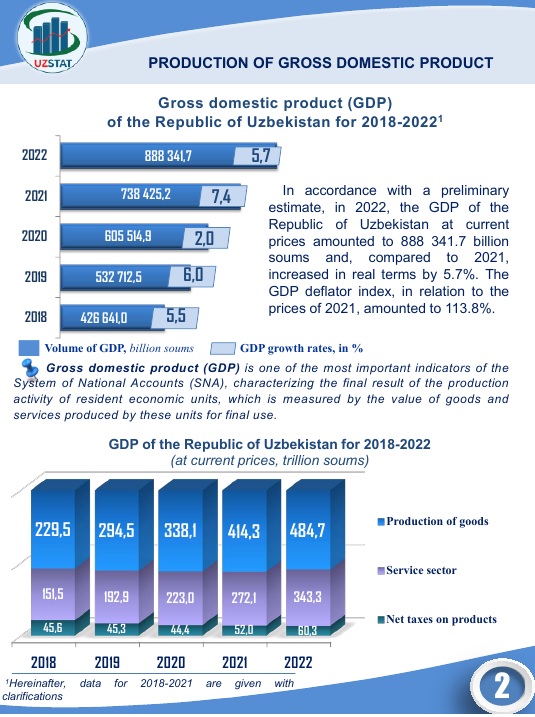 GDP per capita grew in real terms by 3.5% - from 21.15 million to 24.91 million soums ($2254.9). In 2021, an increase of 5.3% was registered, and in the pandemic year of 2020 - 0.1%. At the same time, the average number of permanent residents during the year amounted to 35 million 648 thousand people.