Uzbekistan's reliability indicator - 'safety cushion' amounts to $33.4 bln
As of December 1, 2022, the gold and currency reserves of Uzbekistan reached 33.4 billion dollars which is 1.1 billion dollars more compared to last month. They mainly consist of gold and foreign currency. Although foreign exchange reserves decreased in November, gold reserves increased sharply: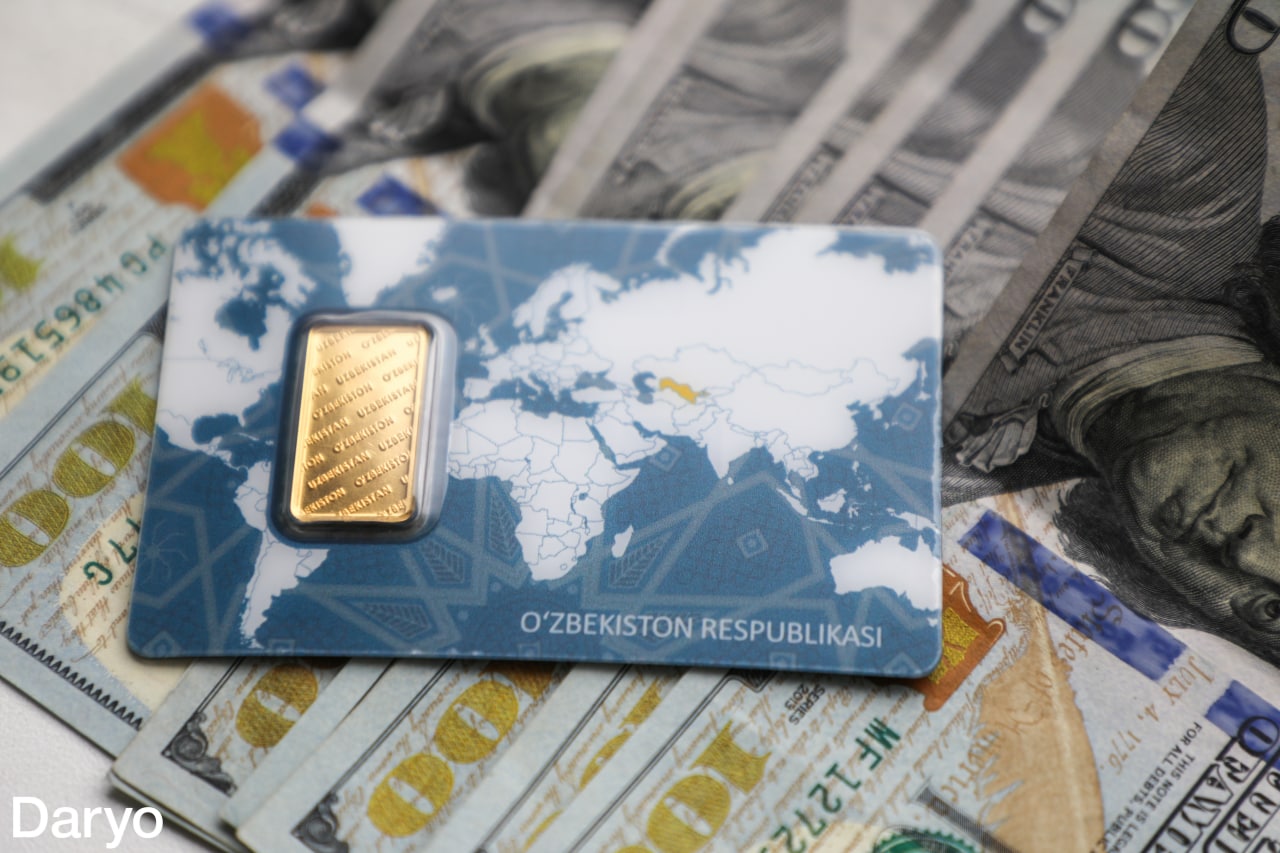 currency — decreased by 357 million dollars (total of 9.9 billion dollars);
gold — increased by 1.46 billion dollars (total 22.46 billion dollars).
In November, gold-currency reserves increased for the first time after decreasing for the fourth month in a row.
The increase in the country's gold-currency reserves is explained by the increase in global gold prices. Uzbekistan has about 400 tons of gold in its reserves and has not changed compared to October.
According to the article published by Bloomberg, Uzbekistan wanted to reduce the share of gold in reserves by buying the government debts of the USA and China. Instead, the country increased its share of the precious metal to 65% of its $32 billion reserves.
"We thought about investing in the Treasury, but the market itself did not allow it," said Behzod Hamroyev, deputy chairman of the Central Bank of Uzbekistan.
Why do you need gold reserves?
In simple terms, this is called the "safety cushion" of the state. Reserves are available for emergency situations in almost all countries of the world.
Reserves are usually kept in highly liquid assets such as gold and foreign currency that could be used for debt repayment or investments at any time.
Are 33.4 billion dollars enough or not?
Compared with other countries, China is in first place by a large margin - 3.1 trillion dollars. Japan is in second place ($1.23 trillion), and Switzerland is in third place ($841 million).
According to the latest data, among neighbouring countries, Kazakhstan's reserves are 32.9 billion dollars, Tajikistan's is 2.7 billion dollars, and Kyrgyzstan's is 2.5 billion dollars.
Developing countries, including Uzbekistan, are recommended by international organizations to keep enough reserves to finance imports for three months.
$33.4 billion is now enough to finance imports to Uzbekistan for more than 13 months.