Vladimir Norov meets former UN Secretary-General Ban Ki-moon
On October 24, Foreign Minister of Uzbekistan Vladimir Norov met the Chairman of the Assembly of the Global Green Growth Institute (GGGI), former UN Secretary-General Ban Ki-moon on the sideline of the 15th Central Asia-Republic of Korea Cooperation Forum, in Korea.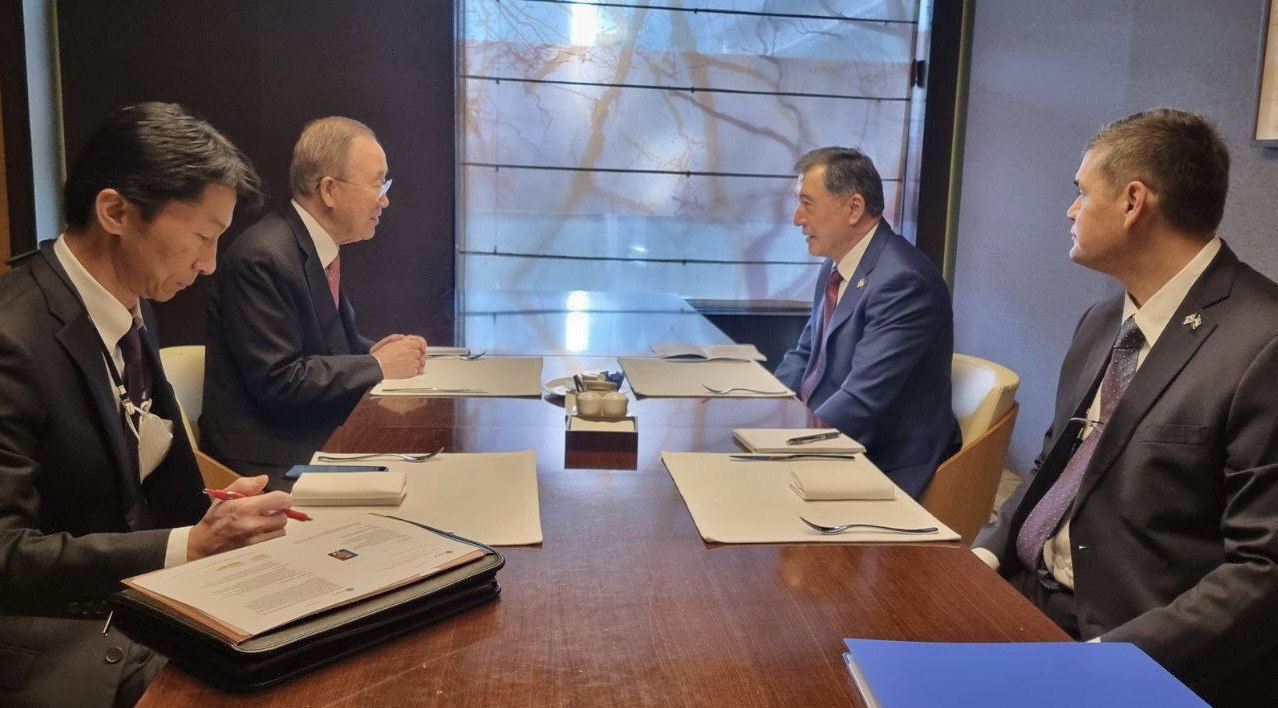 The GGGI representative office opened in Uzbekistan in February 2022 has enabled to work more closely in the field of overcoming the consequences of climate change, developing "green" technologies and a "green" economy, and decarbonizing the industry (ensuring carbon neutrality).
In accordance with the agreement between the Korea International Cooperation Agency (KOICA) and GGGI, the project "Green restoration of the Aral Bay region to eliminate the consequences of the Aral Sea disaster" worth 5.9 million US dollars is being implemented today. At the same time, projects in the field of production of "green" agricultural products and renewable energy are being developed in the Aral basin.
Ban Ki-moon noted that he is well aware of the environmental problems of Central Asia, visiting the Aral Sea several times, and he personally knows about the disastrous consequences of the construction of the Aral Sea there.
He also paid special attention to the nationwide initiative "Yashil Makon" promoted by the President of Uzbekistan, as well as the "Strategy of Actions on the Transition to a Green Economy" and the renewable and hydrogen energy development program adopted in Uzbekistan.