Shavkat Mirziyoyev suggests to create conditions for unhindered delivery of food products at CIS
Shavkat Mirziyoyev participated in the meeting of the Council of Heads of State of the Commonwealth of Independent States, the Press service of the President informs.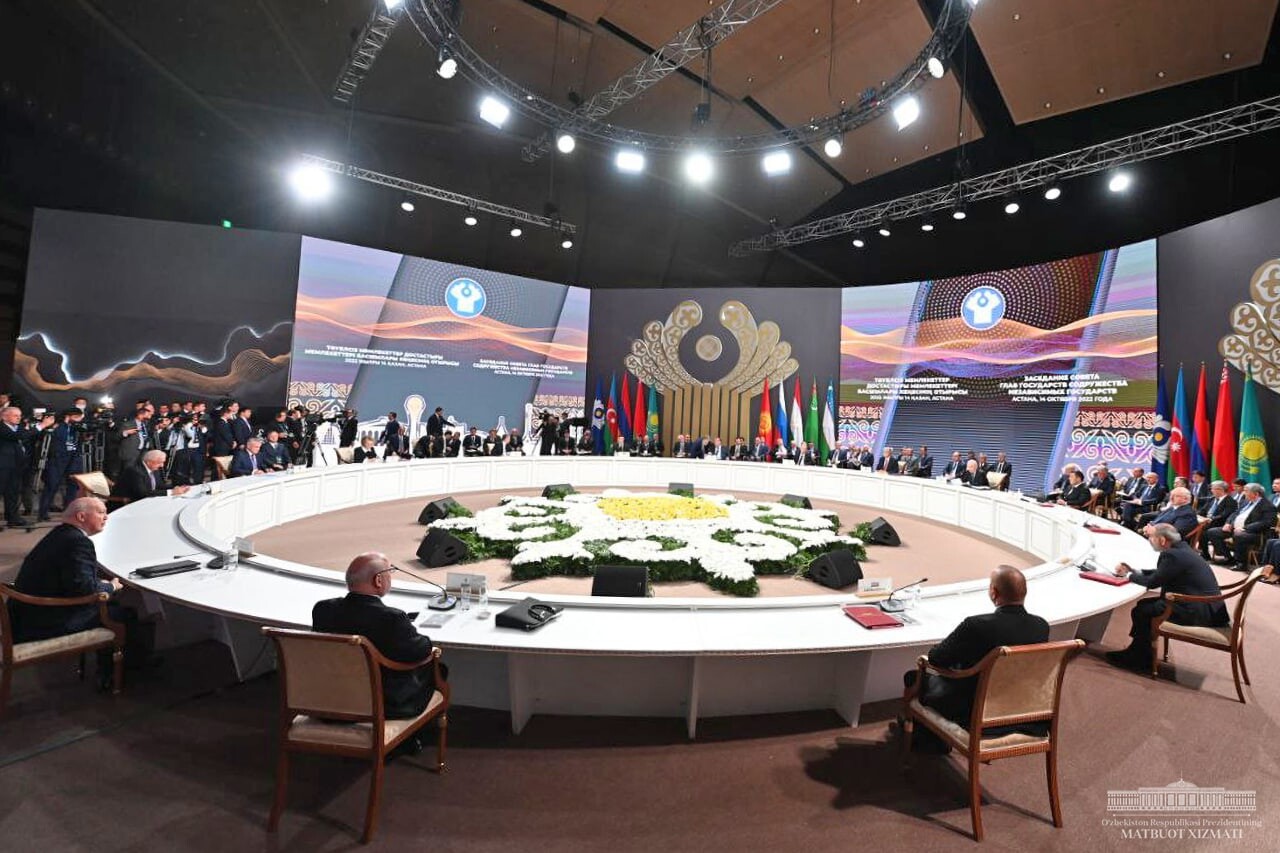 Photo: Press service of the President
The President of Uzbekistan noted the importance of creating favorable conditions for the unhindered supply of food products in the CIS to prevent market manipulation and curb inflation.
"Considering the serious threats to the transport system of the countries, it is extremely important to develop new logistics corridors in cooperation. Here we are talking about the construction projects of "Termiz - Mazari-Sharif - Kabul - Peshawar" and "China - Kyrgyzstan - Uzbekistan" railways. They will help to make the CIS an important chain of transcontinental transport," said Mirziyoyev.
He also proposed to hold the first congress of young scientists of the CIS countries under the slogan "Youth, the supporter of innovation" in Uzbekistan in 2023 to expand relations in the field of mutual innovative cooperation.