US Department of Commerce to visit Uzbekistan
"Dunyo" news agency reports that the delegation of the US Ministry of Commerce will arrive in Tashkent on October 16.
Javlon Vahobov, Ambassador of Uzbekistan to the USA, received the Deputy Secretary of Commerce of the USA, Marisa Lago, who heads the American delegation.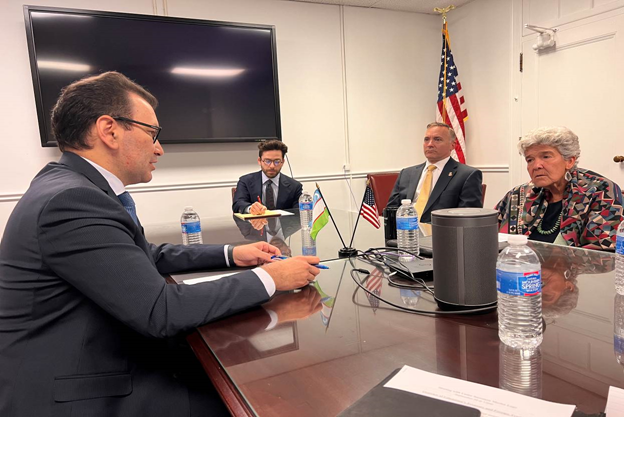 The US government is closely monitoring Uzbekistan's success in qualitatively improving the business environment and investment attractiveness of the republic.
Marisa Lago stated that the department is ready to help in promoting the joint program and initiatives aimed at expanding mutual trade and investment relations.
It is slated to hold meetings and negotiations in a number of ministries and agencies, familiarization with the production facilities of American and local companies, and a separate briefing with the members of the American Chamber of Commerce - AmCham Uzbekistan as well as with the graduates of the special short-term business internship program (SABIT) of the US Department of Commerce and representatives of the Business Women's Association of Uzbekistan.
The delegation of the Trade Department headed by the deputy minister is visiting Uzbekistan for the first time since the end of the pandemic. Marisa Lago will come to Uzbekistan as the first such high-level representative of the US trade office in the administration of President Joe Biden.
In October 2018, US Secretary of Commerce Wilbur Ross visited Tashkent. In accordance with the agreements reached with Wilbur Ross, in June 2019, a certified trade mission of the US Department of Commerce came to Tashkent with 13 large American companies to get to know the business and investment environment in Uzbekistan.