Ziroat Mirziyoyeva, studies drinking water problem in Bukhara schools
The Chairman of the Board of Trustees of the "Zamin" Foundation, Ziroat Mirziyoyeva, visited schools in Romitan and Shofirkon districts of Bukhara, as well as specialized boarding school No. 123.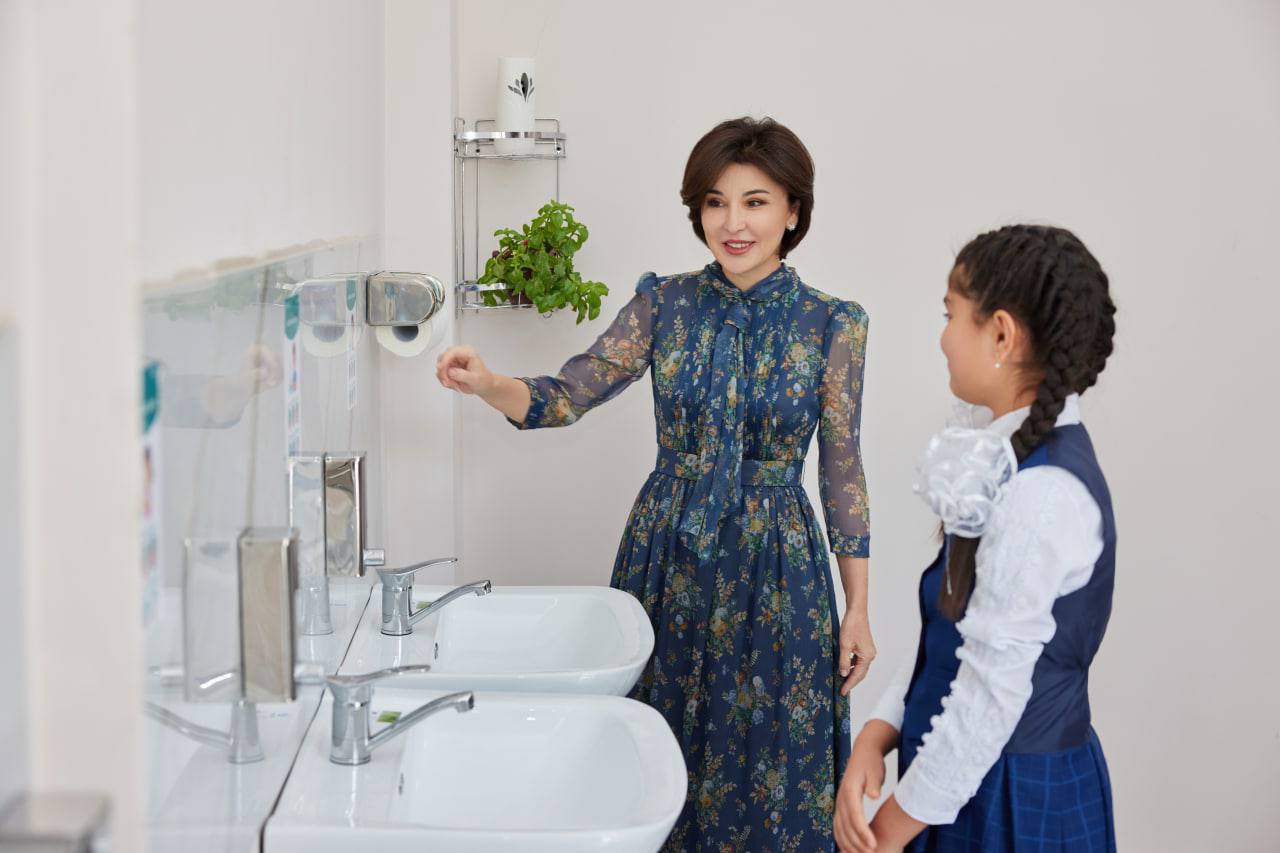 According to the press service of the foundation, the first lady of Uzbekistan was presented with the results of the project "Water supply, sanitation and hygiene in general education schools of Bukhara region". She talked to students about the rational use of water, the healthy use of sanitation and hygiene.
15 more schools in the Bukhara region were selected for the next stage of the project that is implemented in cooperation with the United Nations Children's Fund (UNICEF), Ozsuvtaminot, and the Ministry of Public Education.
Ziroat Mirziyoyeva had had a conversation with the students at the specialized boarding school No. 123 in Bukhara before the "Zamin Eco education" held a tree planting campaign.
During the event, the "smart irrigation" system was demonstrated which is calculated thanks to sensors that measure air temperature and humidity. The importance of saving water was explained to schoolchildren by getting acquainted with this system.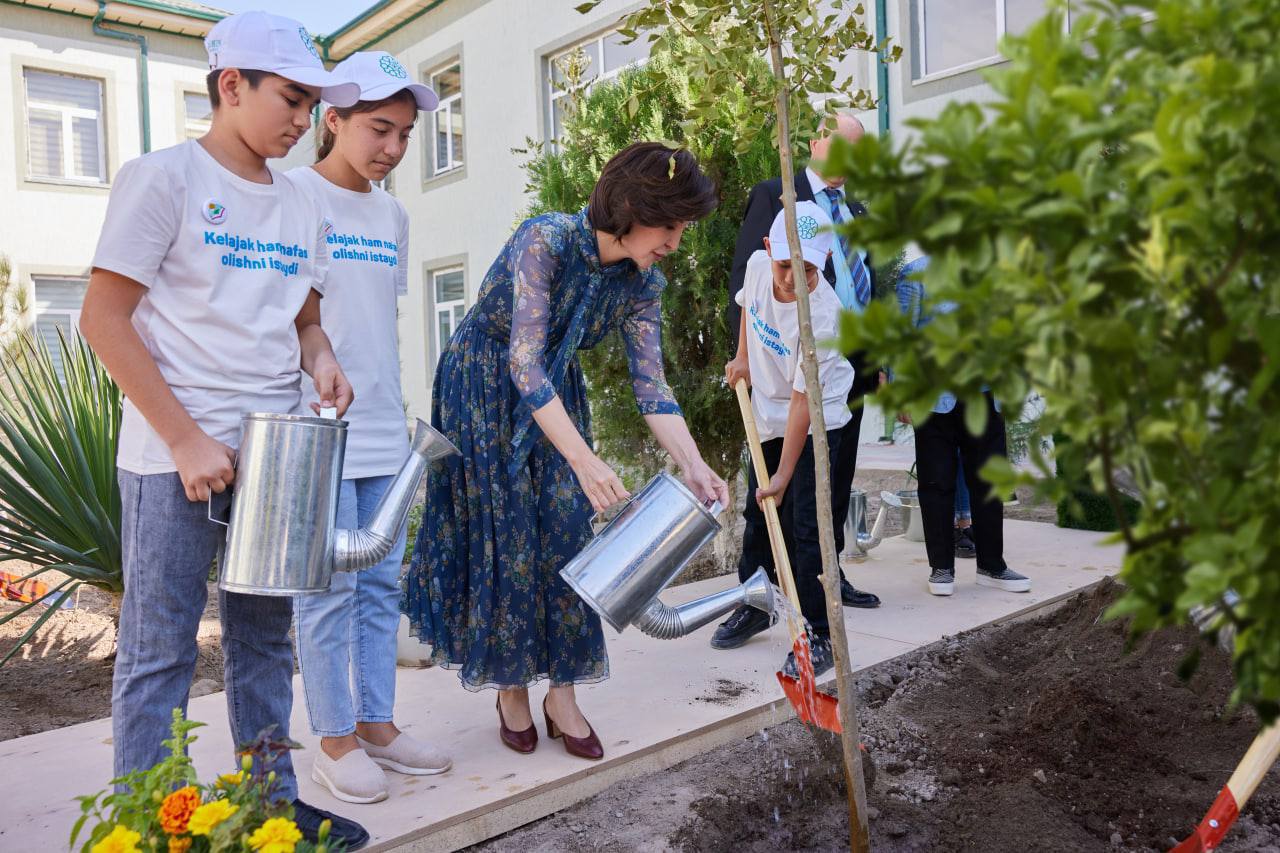 Today, in 16 schools in the region, water supply from wells, water filtration and desalination systems to the level of safe drinking water have been installed. Internal and external engineering networks of water supply and sewage, toilets and shower rooms were built. Also, systems for the biological treatment of wastewater up to the level of irrigation water have been installed.