Shavkat Mirziyoyev: "Although schools have many subjects to teach, the quality of education is far behind the international standards"
On September 27, President Mirziyoyev convened a meeting on measures to improve the education system of architecture and construction, the press service of the president reports.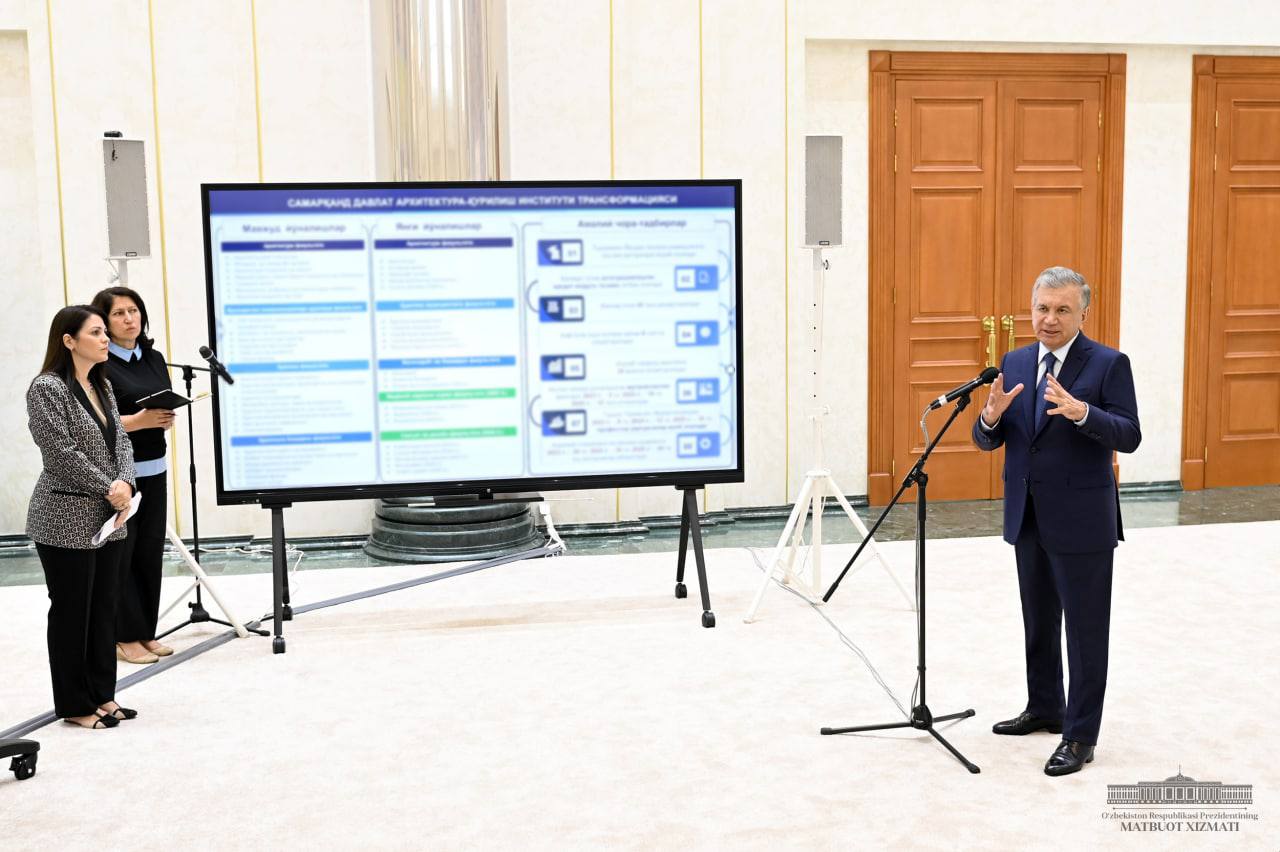 In spite of the scale of creativity in complex technological solutions used in construction, education and science are lagging far behind. The university programs are outdated. The number of subjects exceeds the international university curriculum standards with no distinctive progress. There is a shortage of modern thinking engineers.
The meeting discussed measures to reform the educational programs of architectural institutes in Tashkent and Samarkand and bring the quality of education to the international level.
The officials tried to present the plans for the international accreditation of the educational programs of these institutions, the establishment of new faculties, the harmonization of education and production, and the improvement of scientific activity.
The President approved the initiatives and indicated the priority tasks.
First, the state leader emphasized the need to adapt the sciences to modern urban planning and technologies strengthening the qualification requirements for teachers.
It was noted the importance of attracting qualified specialists with foreign experience, as well as sending local professors and teachers abroad for scientific internships. Tashkent Institute of Architecture and Construction will establish educational cooperation with Istanbul Technical University and Samarkand State Institute of Architecture and Construction with Yildiz Technical University.
Each higher educational institution was instructed to establish a technology park where students can create energy-efficient building materials, conduct master classes and practical training with leading companies, and commercialize the results of scientific research.