Uzbekistan and Switzerland ink final agreement on return of Gulnara Karimova's criminal assets
On August 16 in Bern, the Ministry of Justice Uzbekistan and Swiss government representatives signed the agreement "On return illegally acquired assets confiscated in the Swiss Confederation to Uzbekistan in the interests of the Uzbek people", the Ministry of Justice Uzbekistan informs on its official media platforms.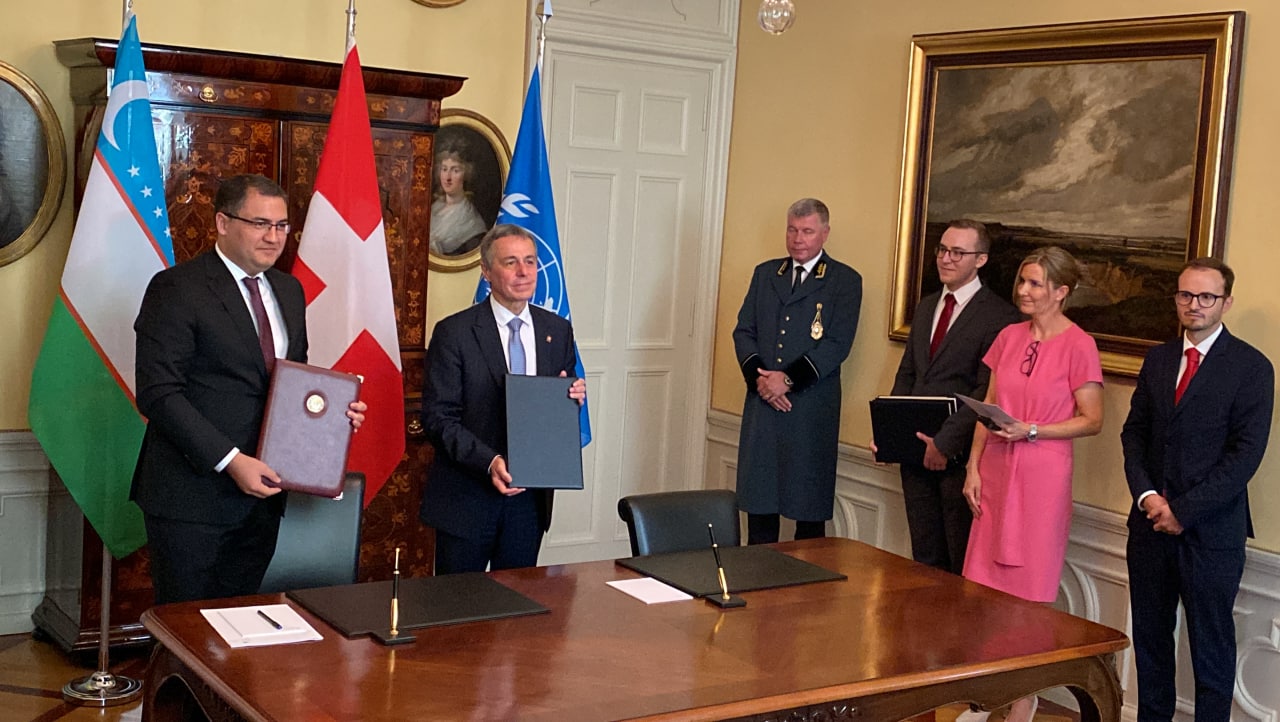 UN representatives, J. Topping, executive coordinator of the UN Multi-Partnership Trust Fund office during the signing ceremony between the Minister of Justice Ruslanbek Davletov and the President of Switzerland Ignazio Cassis.
The signing of the agreement formally legalizes the return of 131 million dollars illegally obtained by the organized criminal group headed by Gulnara Karimova.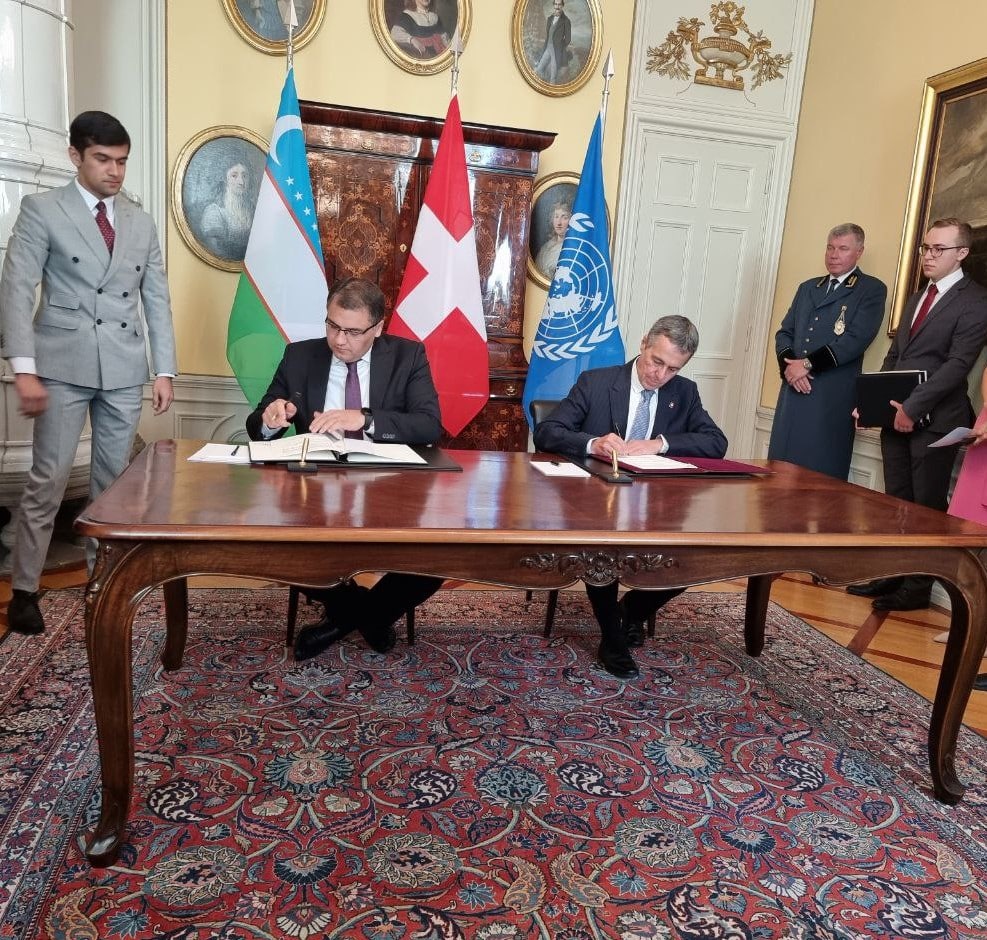 The agreement defines the following main principles, mechanisms and goals for returning illegally acquired assets:
• Openness and transparency, publicly announcing information about restitution;
• Participation of civil society in this process;
• Ultimately directing the returned funds to the social sphere, in particular, to the spheres of education and health care;
• Continuation of permanent, effective and mutually respectful dialogue between Uzbekistan and Switzerland on restitution issues.
The tripartite restitution mechanism, Uzbekistan, Switzerland and the UN, will be carried out through the multi-partner trust fund "Uzbekistan Vision 2030", which is part of the UN Multi-Partner Trust Fund system. The Foundation has the following functions and powers:
• A high-level strategic committee (one high-ranking representative from Uzbekistan and Switzerland) makes strategic decisions on the fund's activities.
• The Steering Committee (one representative from Uzbekistan, Switzerland and the UN) - makes decisions based on full consensus on the operational activities of the fund, including the review and approval of projects.
• In addition, the organizational structure includes the Civil Society Advisory Council, which includes representatives of the civil society of Uzbekistan and Switzerland, as well as international non-governmental organizations, which exercise public control over the fund's activities and performs its activities on a public basis and without salary.
The projects approved by the Steering Committee will be implemented by the relevant offices of the UN in Uzbekistan together with the Uzbek side. All information about implemented and ongoing projects is publicly announced and available to the general public. Such a system minimizes corruption and other risks, as well as ensures transparency and accountability in spending funds.
The signing of this agreement is considered an important step in further strengthening the friendly and mutually beneficial relations between Uzbekistan and Switzerland.