Shavkat Mirziyoyev orders to reduce transport costs in exporting
On August 9, Shavkat Mirziyoyev was presented the plan for the development and diversification of international transport corridors, the President's press service reports.
Since the beginning of the year, 50,000 new private companies have been established, and the number of exporters has exceeded 7,500. The volume of exports increased by 1.3 times compared to last year and reached 8 billion 200 million dollars.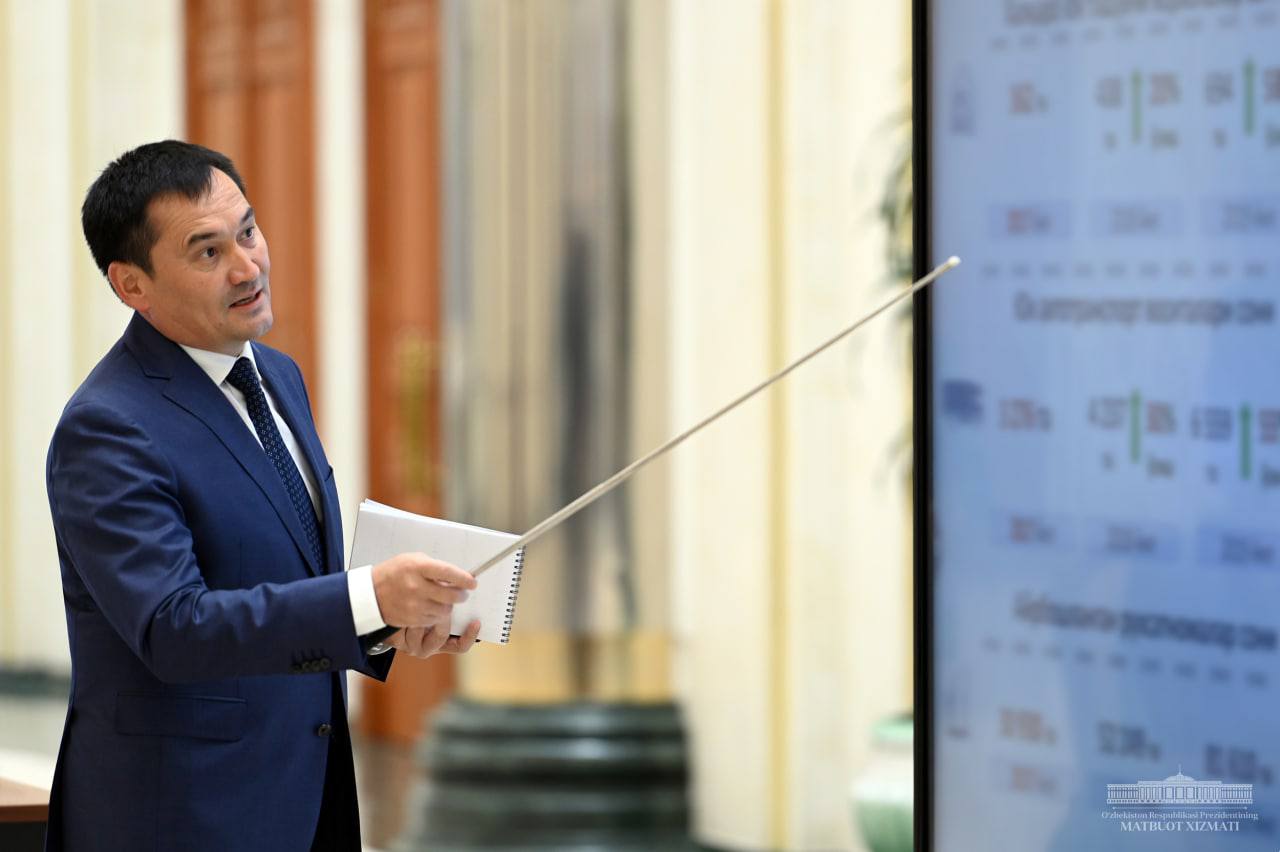 Taking into account the increase in freight transportation costs in the world, exporters were given compensation of 170 billion soums by the state to partially cover these costs. Also, the amount of subsidy for transport costs for companies exporting finished products to Europe has been increased from 50 percent to 70 percent.
The products of the country are transported abroad mainly through 9 transport corridors. The presentation discussed current issues and proposals for solving them for each transport corridor.
"Development of the transport sector is an important basis for increasing the competitiveness of the economy. If the cost of transportation of goods in transport is low, both export and investment will increase," says Shavkat Mirziyoyev.
The Ministry of Transport was instructed to find the most suitable routes for business owners that will help to reduce their transport costs.
Instructions were given to speed up the reconstruction of the Kungirot-Beinov international highway, to fully utilize the production capacities of freight cars.