Chess Olympiad winners to receive 600 million soums in Uzbekistan
The presidential decree "On additional measures for the further popularization and development of chess."
Alisher Sadullayev, the chairman of the Chess Federation, posts the prize list for winners at the World Chess Olympiad.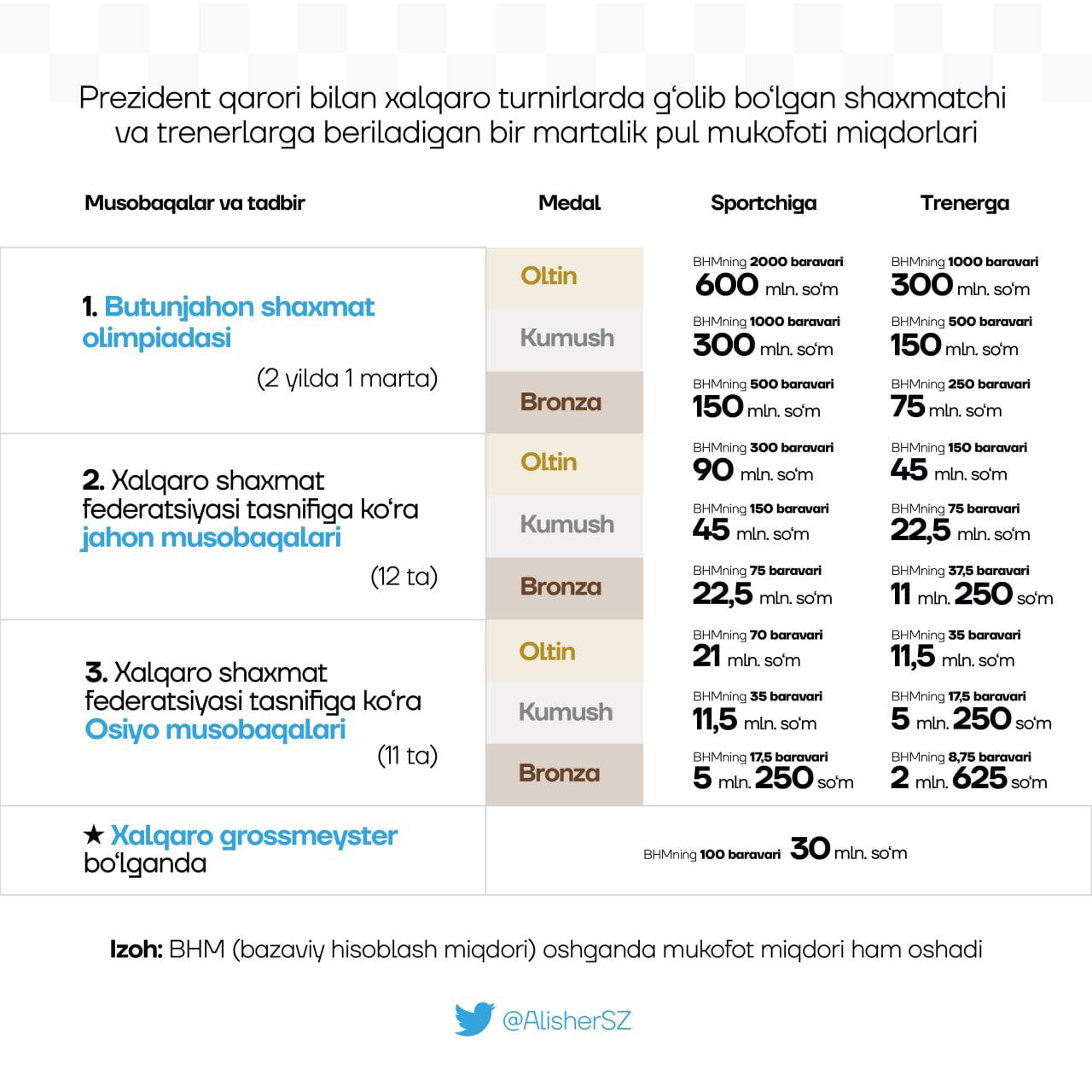 600 million soums is awarded a gold medal winner. The silver medalist receives 300 million soums, and the third place gets 150 million soums.
Chess players in the international grandmaster championship are awarded 30 million soums.
The coaches of chess players will receive cash prizes depending on their results.
The table below shows the value of the prize money in detail: