India's space agency, Isro, is in the process of attempting to reestablish contact with its Moon lander and rover as a fresh lunar day begins, although no signals have been received thus far, BBC reports. The lander, carrying the rover, successfully touched down near the Moon's rarely explored south pole back in August. After two weeks of data gathering and image capturing, the modules were placed into 'sleep mode' as lunar night fell.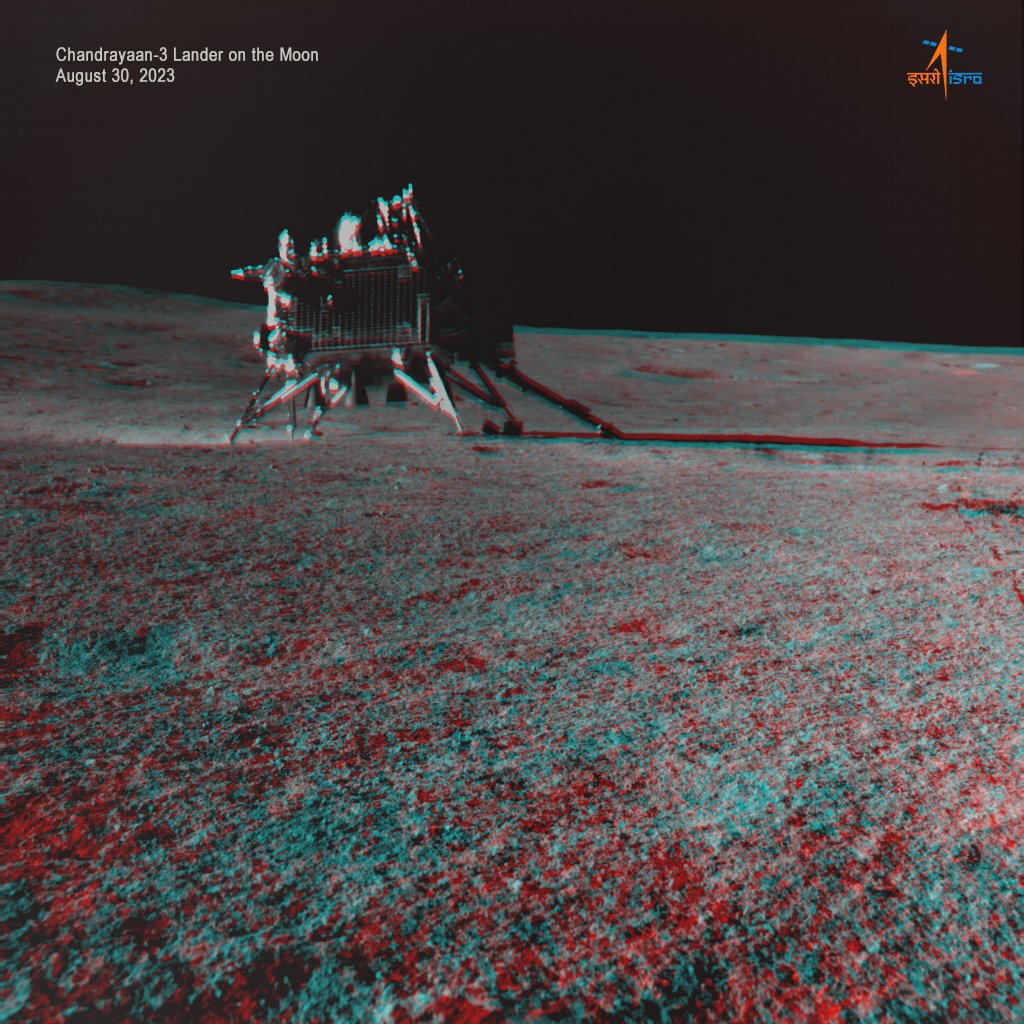 Isro had hoped that the lander and rover's batteries would recharge and they would awaken when the Sun re-emerged around September 22. However, there's a possibility that the extreme cold of the lunar night may have damaged the batteries.
On September 22, Isro announced on social media that "efforts to establish communication with the Vikram lander and Pragyaan rover will continue."
https://x.com/isro/status/1705209835783078092?s=20
India made history with the Chandrayaan-3 mission, becoming the first nation to successfully land a spacecraft near the lunar south pole. This achievement also granted India membership in an elite group of countries that have achieved a soft landing on the Moon, following the United States, the former Soviet Union, and China.
The lunar landing was meticulously planned to coincide with the beginning of a lunar day, providing Vikram and Pragyaan with two weeks of sunlight to work with. A lunar day is equivalent to a little over four weeks on Earth, with both day and night periods lasting roughly 14 days. Isro has regularly updated the public on the lander and rover's activities and discoveries, sharing images they have captured.
While putting the modules to sleep, Isro stated that both had completed all assigned tasks and expressed optimism that they would awaken at the start of the next lunar day. Experts have noted that China's Chang'e4 lander and Yutu2 rover did awaken several times upon sunrise.
However, former Isro chief AS Kiran Kumar cautioned that this outcome is not guaranteed, as nighttime temperatures near the lunar south pole routinely plummet to -200C to -250C (-328F to -418F), and the batteries are not designed for operation or storage under such extreme conditions.
Isro has sought to manage expectations, indicating that if Vikram and Pragyaan remain dormant, they will serve as "India's lunar ambassadors" on the Moon.
Follow Daryo's official Instagram and Twitter pages to keep up to date on world news.