A recently discovered comet named Nishimura, only spotted a month ago, has the potential to be seen without the aid of telescopes or binoculars this weekend, providing an extraordinary opportunity for skywatchers, a phenomenon that occurs once every 437 years, The Guardian reports.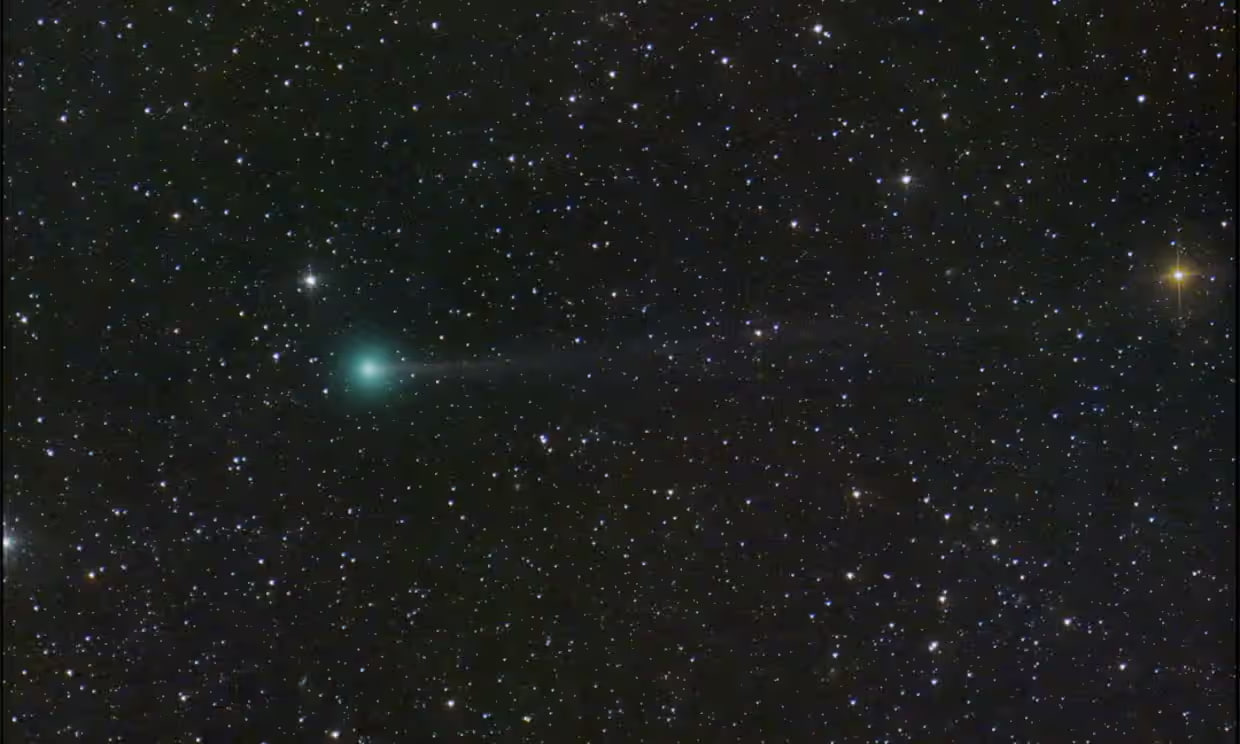 This celestial object, a combination of rock and ice with an uncertain size, received its name from Hideo Nishimura, a Japanese amateur astronomer who detected it on August 11. It is quite unusual for comets to reach their peak visibility so rapidly after their discovery, according to Nicolas Biver, an astrophysicist at the Paris Observatory.
He stated, "Most comets are identified months or even years before they approach the sun."
This comet, known scientifically as C/2023 P1 but referred to as Nishimura, completes an orbit around the sun only once every 437 years. This lengthy orbital period means that it spends most of its time in the frigid outer regions of the solar system. When comets draw near to the sun from their distant positions in space, the heat causes their icy cores to transform into dust and gas, forming an extended tail. The sun's light reflects off this tail, making comets observable from Earth.
Nishimura is set to make its closest approach to the sun on September 17, at a distance of approximately 33mn km (20mn miles) from the sun, which is less than a quarter of the distance between Earth and the sun, as explained by Biver.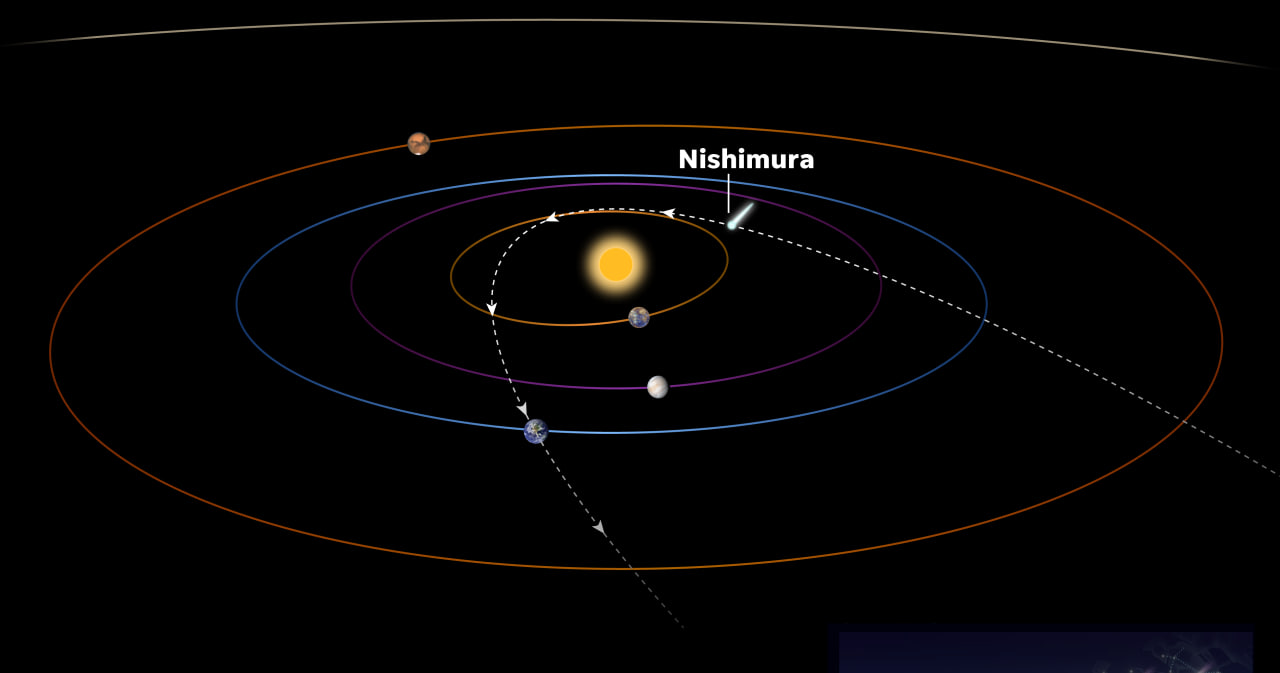 The best viewing opportunity occurred on September 9 through September 10, particularly in the northern hemisphere. Biver recommended looking at the sky before sunrise, specifically in a northeastern direction to the left of Venus, in a clear, unpolluted sky. Even individuals with small binoculars will have the chance to appreciate this spectacle, and if conditions permit, the naked eye might also be sufficient for observation.
Notably, the comet's tail appears greenish due to a higher concentration of gas compared to dust, as pointed out by Biver.
Follow Daryo's official Instagram and Twitter pages to keep current on world news.