Nukus riot trial in Bukhara: Special commission explains why only 22 people are currently tried
Bukhara. The criminal trial panel of the court of the Republic of Karakalpakstan has started hearing the criminal case against 22 people suspected of participating in the riots that happened in Nukus on July 1-2, 2022. The special commission issued a statement regarding the case trial.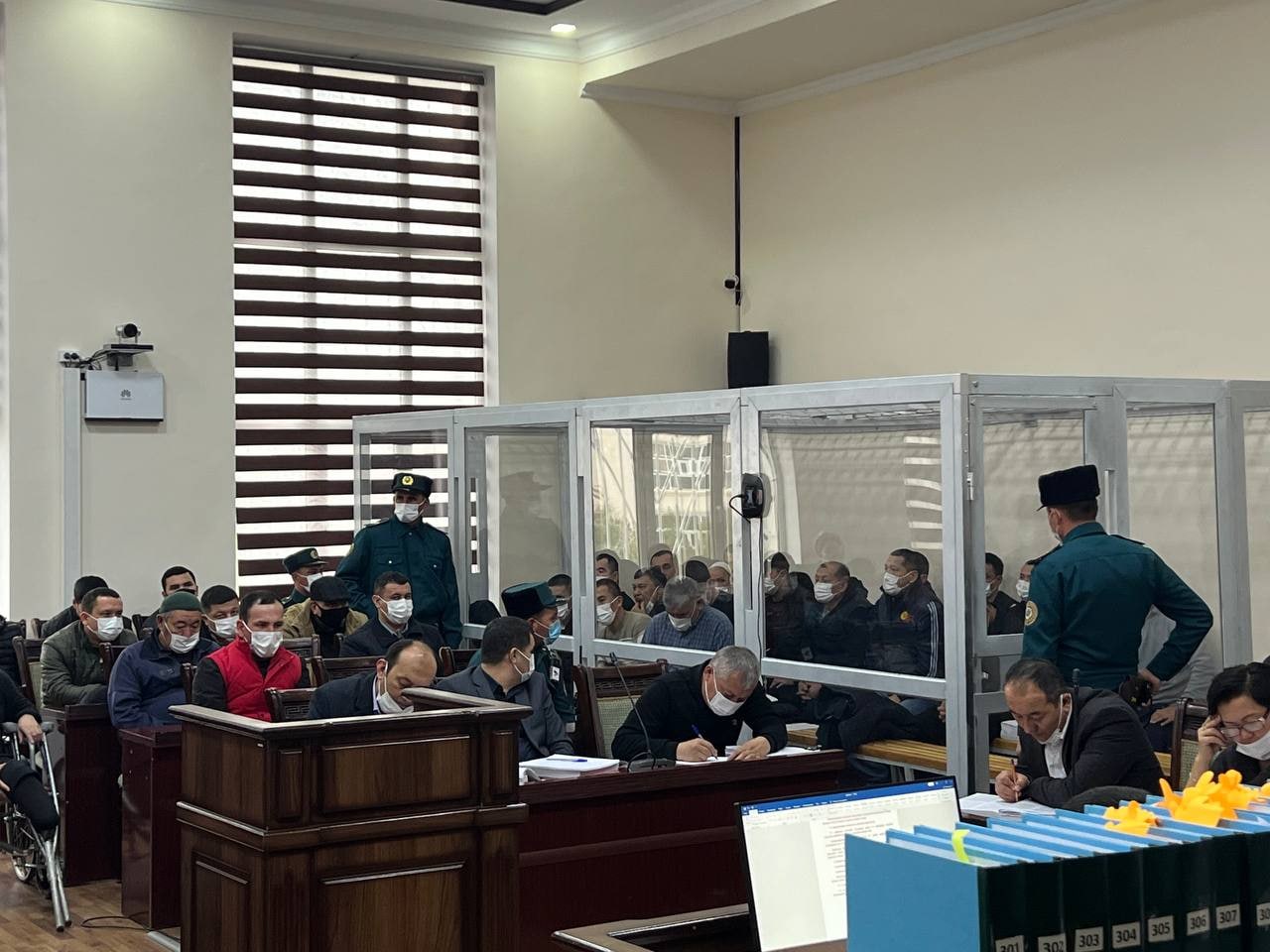 According to the reports, the National Guard and the Prosecutor General's Office announced about 516 suspects were arrested in connection with the Nukus unrest. However, 22 people are being tried.
The Independent Commission said that criminal cases against 22 defendants are being considered in court proceedings, and 107 of those who were arrested were transferred to house arrest based on the preventive measures of imprisonment on the initiative of the Commission. The rest of the arrestees were brought to administrative responsibility.
The members of the commission for the study of the situation and events in the Republic of Karakalpakstan, who are participating in the court session as an observer, informed that the court proceedings are being conducted in accordance with the law.
The criminal case involving 22 defendants is being heard in the court under the chairmanship of Y. Abibullayev, judge of the criminal trial panel of the court of Karakalpakstan.
According to the indictment D.Tajimuratov, L.Kallikhanova, A.Turdanov, A.Smetullayev, D.Djiyemuratov, B.Kadirbergenov, B.Seytniyazov, A.Toqimbetov, Q.Seytimov, A.Nuratdinov are charged with 11 articles of the Criminal law.