Global Innovation Index, Uzbekistan surpasses Kazakhstan in GII ranking 82nd
Uzbekistan has ranked 82nd among 132 countries in the Global Innovation Index (GII) announced for 2022, WIPO reports.
Global research on the development of innovation is presented annually by the World Intellectual Property Organization and the international business school. The GII assesses the quality of national innovation ecosystems.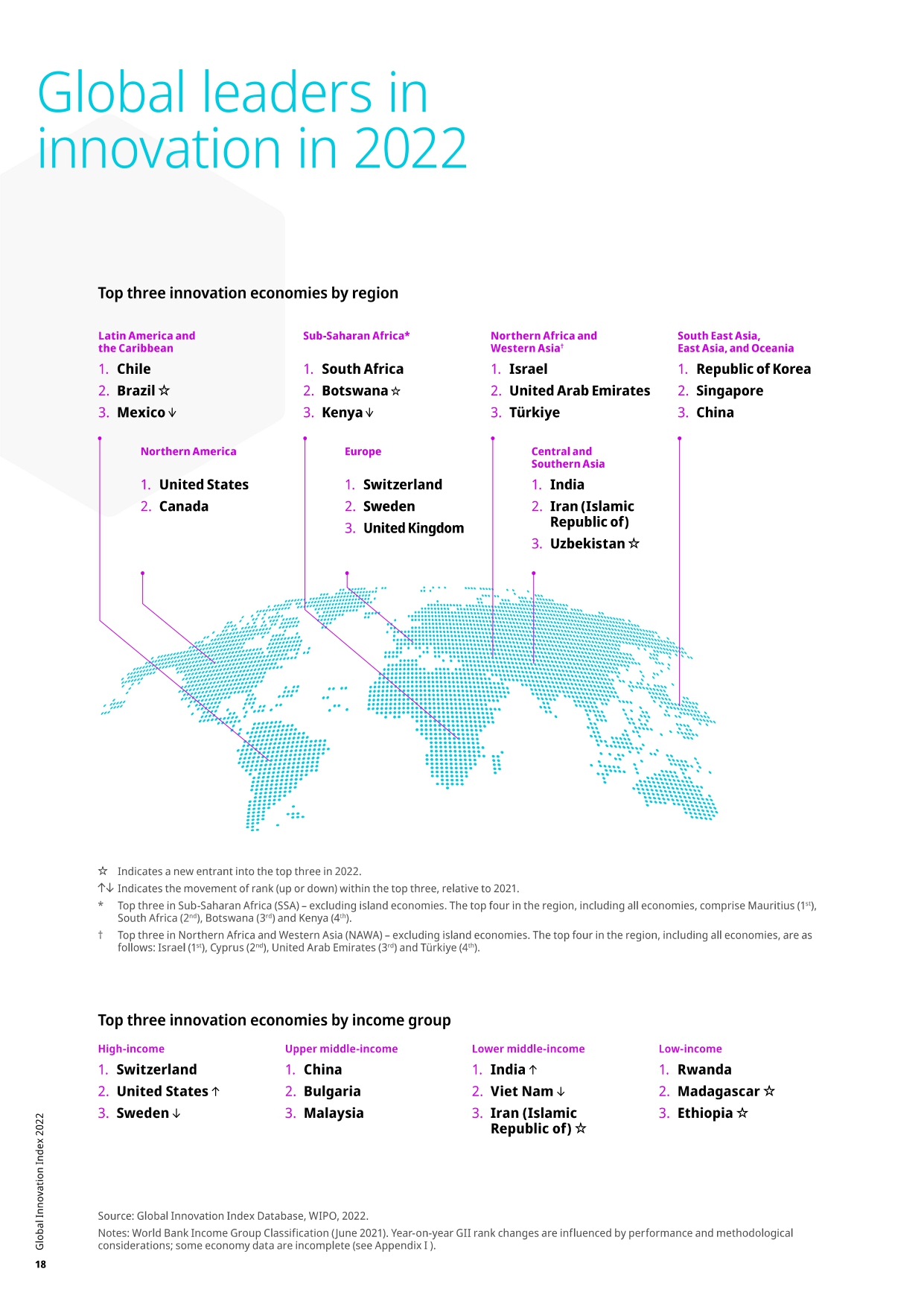 According to the reports, Uzbekistan has become the centre of innovative development in Central Asia to attract investment in export-oriented products.
An increase in innovative activity was observed in the country. Its main competitor in the region is Kazakhstan, which is one place lower in the ranking - 83rd place. In the rating, Kyrgyzstan was listed in 94th place, while Tajikistan was rated 104th.
During the year, Uzbekistan rose from 86th place to 82nd place and, according to international experts, along with India and Iran, entered the top three in terms of innovation development in Central and South Asia.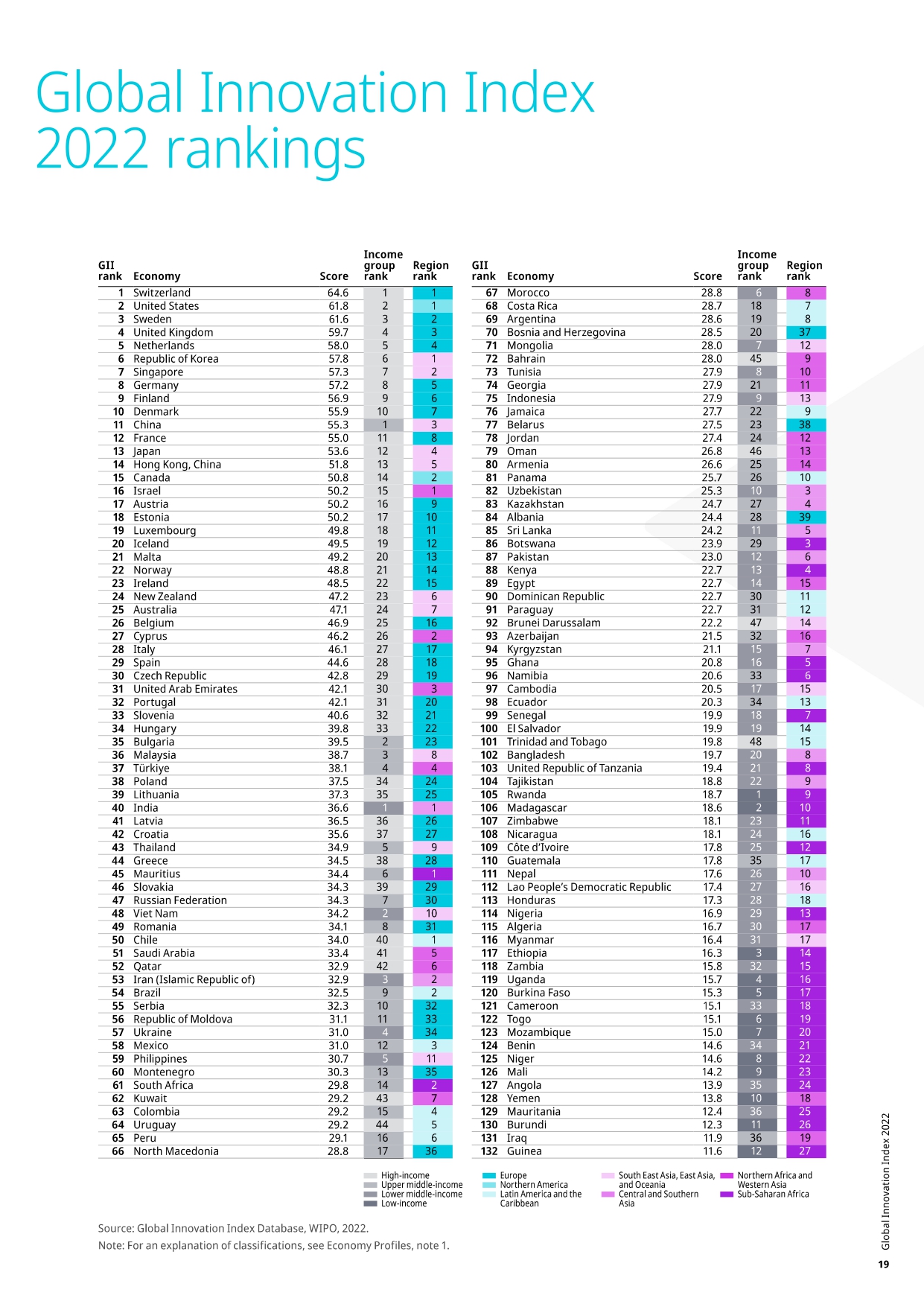 The rate of development of the innovation ecosystem in Uzbekistan was higher than expected. In Kazakhstan, on the contrary, it was lower than forecast.
The innovation index includes seven analytical blocks. The results of institutions, human capital, infrastructure, market and business development, technology and creative activities are evaluated.