Seven unique copies of Holy Quran are to be presented at international forum in Samarkand
On November 1-3, as part of the "International Pilgrimage Tourism Week", in cooperation with the Imam Bukhari International Research Center, the Islamic History, Art and Culture Research Center and the Ministry of Tourism and Cultural Heritage, "Central Asia - Islamic Art" an international forum "Markaziy Osiyo – islom san'ati o'chog'i" (CA - center of Islamic art) will be held in Samarkand, the Muslim Board of Uzbekistan announced.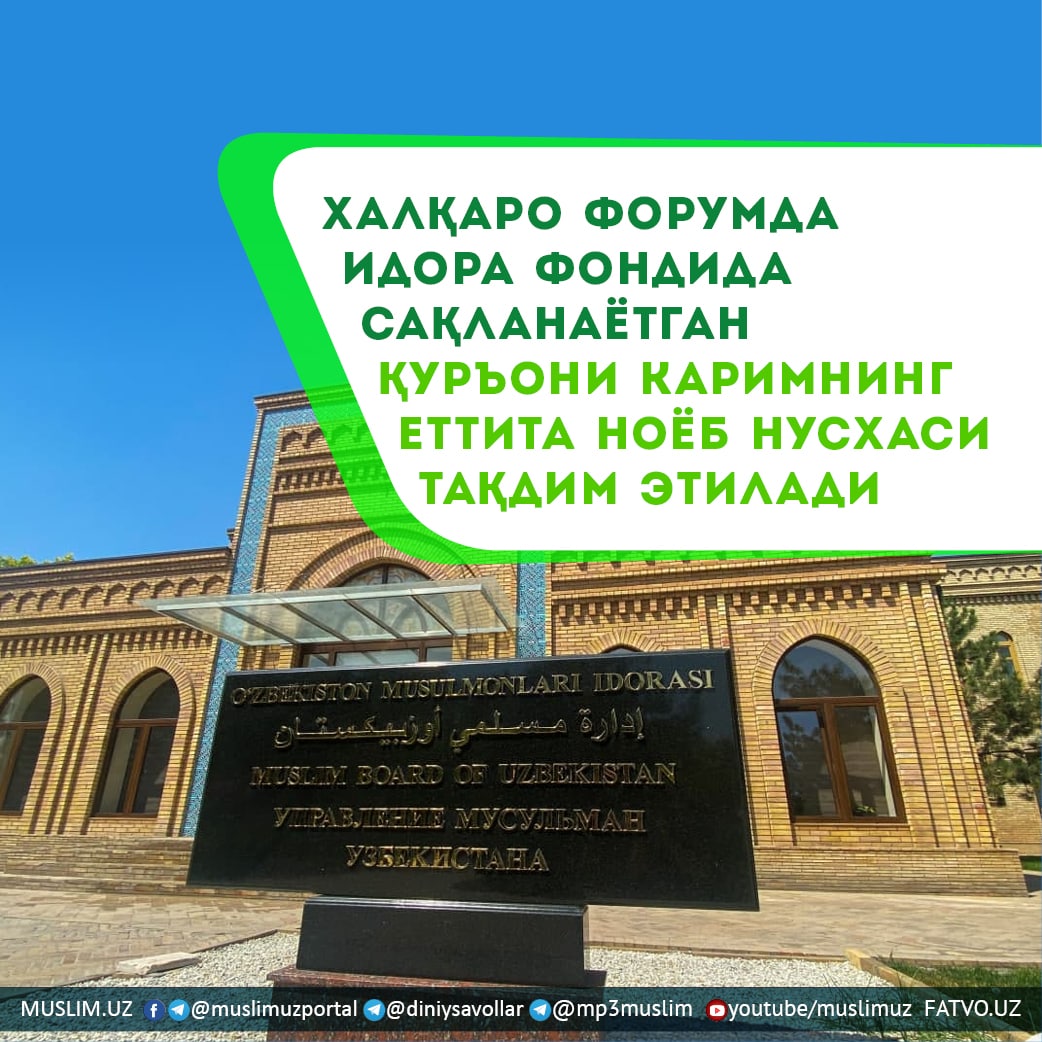 It is envisaged holding an international exhibition on "O'zbekiston fondlarida saqlanayotgan Qur'oni karimning qadimiy nusxalari" (Ancient copies of the Holy Qur'an kept in Uzbekistan) within the framework of the forum. Seven rare and ancient manuscripts of the Holy Quran stored in the Muslim Board of Uzbekistan library will be presented at the event.
A festival and trade fair of Islamic applied arts will be organized under the theme "Literary culture in Movarounnahr", and an international conference will be organized under the theme "Issues of improving the system of preservation and research of ancient written sources".
About 300 participants from more than 40 countries are expected to participate in the international forum.