US Ambassador Jonathan Henick pays visit to Afrasiab Museum which showcases 7th-century's restored painting
U.S. Ambassador to Uzbekistan Jonathan Henick has concluded his trip with a visit to the Afrasiab Museum, where he saw the 7th-century 'Painting of the Ambassadors,' restored with the assistance of the Ambassador's Fund for Cultural Preservation, the press service of the diplomatic mission reports.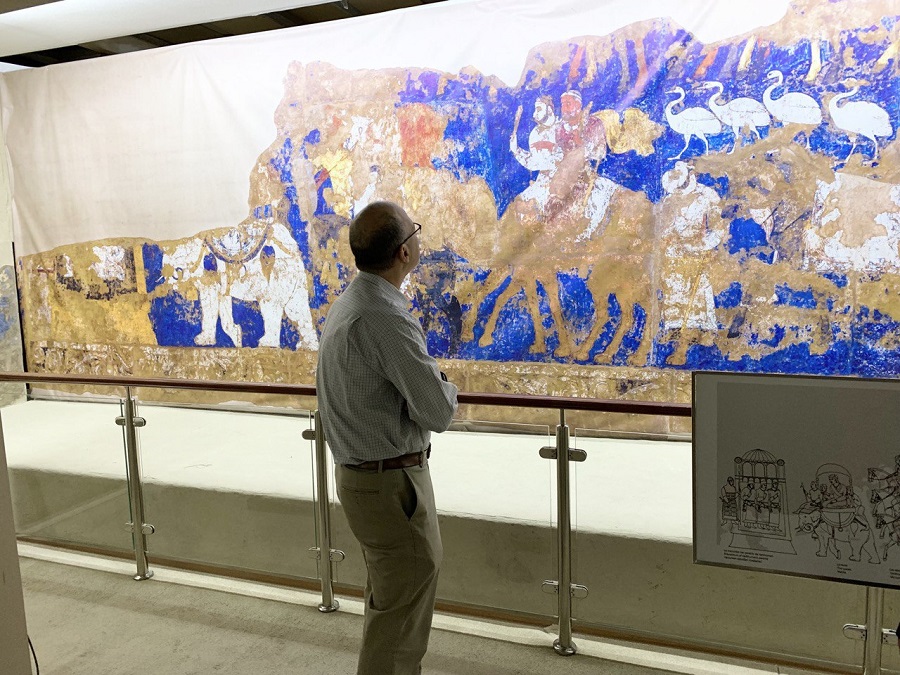 Reportedly, the fund has financed 14 projects in Uzbekistan for more than $900.000.
The message reads, 'The U.S. Embassy in Uzbekistan supports Uzbekistan's efforts to protect cultural heritage through other projects in cooperation with local and American organizations'.